In the beginning of search engine marketing, marketers stuffed their websites with keywords and links, attempting to convince Google to place them at the top of the search engine results page (SERP). Traditional search engine optimization (SEO) goals consisted of getting found online and getting clicks. Traffic was key, and lead generation was an afterthought. A decade ago, the creation and manipulation of content on a web page was based on what Google wanted to see, not necessarily what readers wanted to see.
But today, search engine's aren't fooled by keyword manipulation. Search engines have evolved to become smart enough to understand the context of our searches. In 2015, Google launched RankBrain -- a machine learning algorithm that associates past searches with similar topics and phrases to find the best search results. This change delivers better search results for users and brings more qualified prospects to our websites.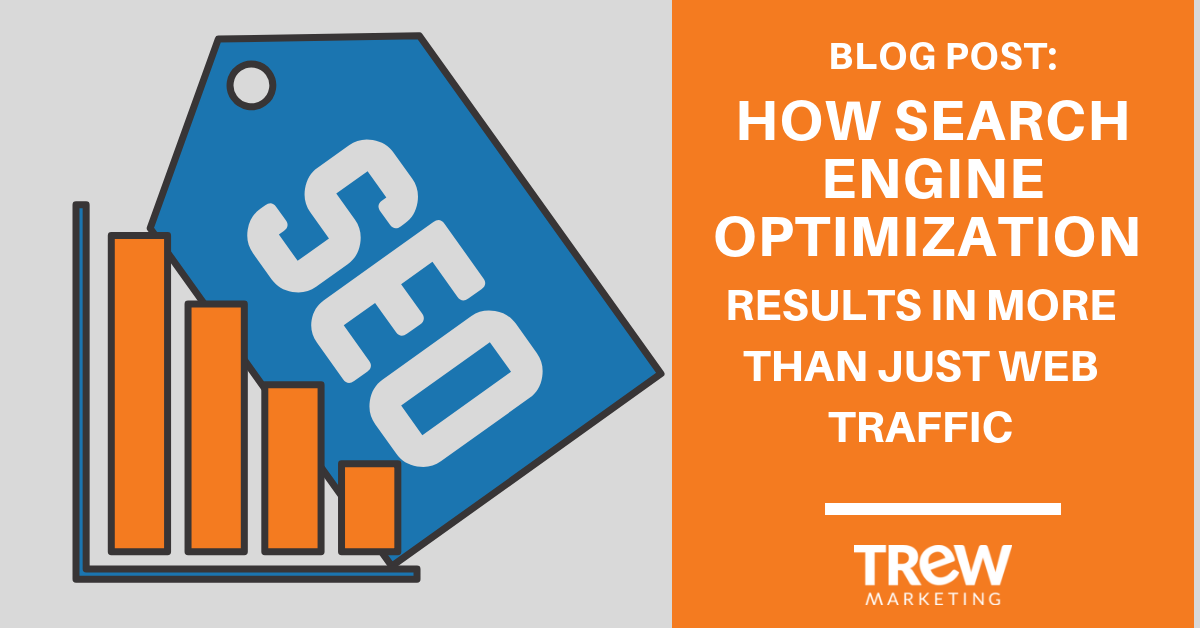 Keyword are out, Topic Clusters are in
Topic clusters have become the latest trend in both search engine optimization (SEO) and content marketing. HubSpot added topic clusters into its content strategy offerings last year, then eliminated their keyword strategy tool earlier this year. We've said it before, but keywords are waning and topic clusters are in.
Unlike keywords, topic clusters involve building out content around a theme or topic that your ideal customer is looking for. Instead of focusing on picking the right keywords, we can center our attention on building technical resource libraries on topics that drive the right visitors to our websites. With strategic topic clusters and pillar pages, you'll not only get more web traffic, you'll get the right web traffic that's looking the services and products that you deliver.
Learn more about topic clusters and pillar pages here.
Traditional SEO Goals and Methods Still Apply
Though times have changed for search engine optimization (SEO), traditional SEO methods still apply and help support your topic cluster strategy. For a B2B digital marketing strategy to be successful, companies still need to get found online and drive traffic to their website.
Here's how buyers are finding new vendors online. Buyer's today begin with a problem then search with a keyword to find a solution.
Placing the right keywords in your content and linking to and from quality content in other places on the web still figures into the results algorithm of Google and other search engines. Search engine optimization should help you be found online with keywords that represent your company and are being searched for by your audience.
Carefully analyzing and choosing your keywords is important to succeeding in search marketing, but it's also important to prove the quality and purpose of your content.
Search Engine Optimization for People
Unlike traditional methods where SEO is strictly aimed at telling search engines to rank a website on a keyword, modern SEO practices are aimed at providing an easy way for your audience to find what they need. In fact, Google's algorithm takes the theory of SEO for People into consideration, as it gives points (higher ranking) to content that gives searchers what they want.
"One of the most important elements to building an online marketing strategy around SEO is empathy for your audience. Once you grasp what the average searcher, and more specifically, your target market, is looking for, you can more effectively reach and keep those users."
Getting Your Brand Found Online
Though SEO is key for driving web traffic, it also is key for branding. You want to be able to be found even when potential customers don't know they are looking for you.
For example, B2B marketers still find that a great source of leads are tradeshows and conferences. When an attendee leaves a tradeshow and only remembers the "cool seismometer" they saw at SEG, you want them to be able to type those key words into Google and find your site. Or at least a site that points to you (in this case, the results point to Silicon Audio, the maker of the "cool seismometer.")
Additionally, it is very important to make sure you rank on your own brand name and tag line. The worst case would be to not show up in the SERP when someone searches your company name.
Lead Generation and the Marketing & Sales Funnel
More modern SEO is all about filling your marketing funnel and converting leads. Web traffic is nice, but only if it is the right traffic and the quality leads that your sales team needs. As traditional marketing practices that once resulted in immediate leads – such as spam emails and cold-calling –fall by the wayside, modern marketing practices need to fill that gap in the marketing lead funnel.
Inbound marketing platforms, such as HubSpot, were created to assist in SEO best practices by providing landing pages that hold elements of SEO, as well as calls to action, to help pull leads through the funnel. Using SEO best practices on pages that are meant to convert leads into contacts and opportunities is the best use of your time and energy.
Use SEO for more than Ranking in Search Engines
When implementing SEO best practices, remember the end game is to capture leads, enhance your brand across the industry, and give visitors what they are looking for. Content is the most important asset to a search marketing strategy, and SEO is what fuels your content being found, absorbed, and converted on.
To help optimize your website to perform well on search, we've compiled an SEO Getting-Started Guide that was written with B2B technical marketers in mind. Get started with these basic SEO strategies so your technical audience can start finding you when they search.