Marketing Strategy for Engineering Companies
Plan, Grow, Succeed
Whether you're introducing a new product or service, looking to grow into a new market segment, or want to ensure alignment across your sales and marketing teams, starting with strategy is the key to success. Our team of seasoned marketing experts help you develop and customize your engineering marketing plan to fit your business goals, reach your target audiences, and generate qualified leads and new business through integrated campaigns.
You need a marketing strategy.

Marketing Planning
Create a steady stream of qualified leads by employing a comprehensive marketing plan with defined goals and measurable objectives.
Learn about Marketing Planning >
You have an upcoming launch.

Product Launch
Generate interest for your new product or service with a campaign plan that includes content along the buyer's journey.
Learn about Product Launches >
You don't know what's working.

Marketing Audit
Justify your marketing dollars: find out what's working, what's not, and how you can improve your efforts with a marketing audit.
Learn about Marketing Audits >
Define, Plan, and Evaluate Your Marketing with a Strategic Approach
Marketing Planning
Establish a marketing plan comprised of the right mix of activities that fits within your goals, budget, and timeframe and with expected results to help you measure progress and success.
Through analysis of your marketing current state and competitors we'll provide you with B2B best practices and recommendations for your target personas, including content topic clusters, campaigns, a detailed activity plan mapped to your budget, and key performance indicators to help you track success.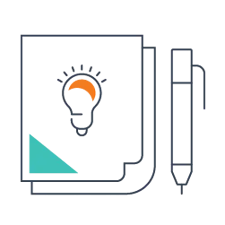 Product Launches
Launching a new product or initiative takes careful planning and strategic thought. As a company, you have no doubt spent significant time and effort designing an innovative product or service, but bringing it to market involves much more than technical specifications. You need a cohesive strategy that considers your target audience, competitors, pricing, promotion channels, and resources, all within your budget and tight timeline.
To ensure your success, we'll build out a detailed plan that ensures your product gets in front of the right audiences and successfully drives adoption. Deliverables include strategic promotional activities, an execution timeline, budget, and success metrics.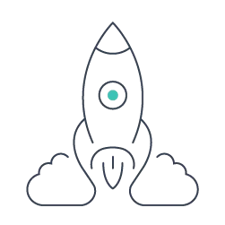 Marketing Audits
Evaluate the strengths and gaps of your marketing program by auditing your content, website, HubSpot portal, or performing a competitive analysis.
Armed with this knowledge, we advise you on marketing best practices and share our recommendations on focus areas to achieve your marketing goals. Once the evaluation is complete, you will receive a custom action plan containing specific recommendations that you can put into action.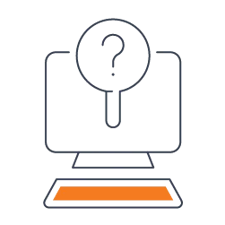 Accelerate your Marketing Strategy
Since 2008, we've honed our process to efficiently and effectively help you solve complex marketing challenges and achieve success.

Scaling from Start-Up to Mid-Market with Marketing Strategy
Infinitum is on a mission to design the next generation of motors that are better for the planet and for people. See how they have grown from a start-up to a serious industry-disrupter, increasing their web sessions approximately 180% through bi-annual marketing planning and execution.