An Engineer's Guide to B2B Marketing Planning
Preparing for Your 12-Month Marketing Plan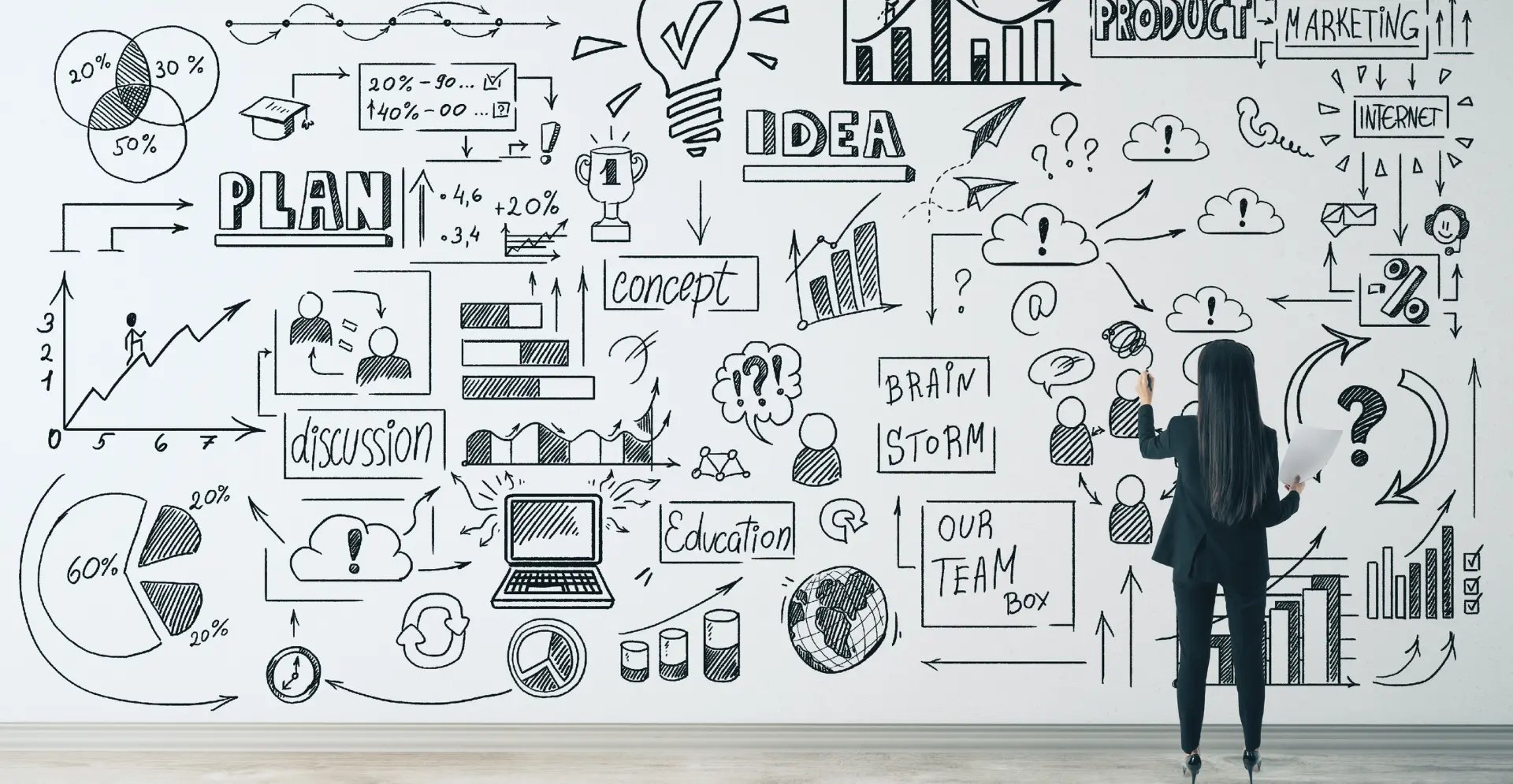 Introduction
A marketing plan is a roadmap that outlines all of your marketing goals, audiences, initiatives, tactics, budget, and expected results over a period of time -- typically produced annually.
A good marketing plan can help you reach your target audience, boost your customer base, and ultimately, increase your bottom line. Developing a plan requires research, time, and commitment, but is a very valuable process that can greatly contribute to your business success.
But is your organization ready for a marketing plan?
Before you get started, make sure you can answer "yes" to the following four questions.
Do you have a clearly defined business strategy with measurable goals and objectives?
Successful marketing plans start with defined business goals. Before jumping into marketing tactics and execution, you must define business goals for the next 1-3 years. This includes understanding your key products and services, the differentiators between you and your competitors, your target audience personas, and the competitive landscape you face. This closely informs how you set marketing goals and tactics and helps you define what success will look like.
Do you have budget defined for implementing annual marketing activities?
A guideline for this is 6-12% of gross revenue with higher spending in the early phases as you build your marketing foundation. You should stabilize at a lower rate of spending as you build momentum, but account for spikes in spending as you execute major initiatives such as product launches or a website redesign.
Do you have an organizational structure to support marketing?
With a budget in place, you need a team with clearly defined roles so you can be as efficient as possible in planning, executing, and measuring your marketing program. Though each company organizes its marketing team based on unique culture, budgeted and expected outcomes, you can choose from an in-house, agency, or hybrid model. Each one has pros, cons, and cost variations to consider and thoroughly evaluate before making the best choice for your company.
A bare minimum inbound marketing program requires 15-20 hours per week to create one content piece a month, blog once a week, manage leads, support sales needs, promote content, update the website, and assess results.
If you don't currently have a marketing team, finding an agency with proven expertise in your industry or niche is a good place to start. Once you have your marketing foundation in place, you can look to hire an in-house marketing coordinator that can work alongside your marketing agency to write/post blogs, promote content on social channels, and support your sales team. As you build up your marketing acumen and grow your business, you can build an in-house team when you're ready.
Do you have multiple products and or service offerings and annual revenue greater than $5M?
If you have one or two products or services and you're just getting your business started, you might only need a product launch plan or to define your target personas and create your brand positioning and messaging.
If the answers to all of the above questions is "yes," then you are ready to move forward.