Marketing Strategy for Engineering Companies
Reach your target audiences and convert them into leads.

Marketers Who Plan, AchievE



A trade show, a few newsletters, or a co-marketing activity might boost your leads once, but to create a steady stream of qualified leads, you need a comprehensive marketing plan with defined goals and measurable objectives to help you ensure you have the right mix of integrated tactics including content, website development, SEO, social media, and email marketing. We can help develop and customize your marketing plan to fit your unique business goals, reach your target audiences, and generate qualified leads.
Establish an annual marketing plan that includes defined goals, campaigns, and key performance indicators.
Position your product for success by defining a plan that includes launch goals, target audience, messaging, content, promotional activities, timeframe, and success metrics.
Account-Based Marketing Plans
Develop a customized plan to grow revenue from target accounts.
Our Strategic Approach to Planning
Step 1: Define Your Target Audiences
During the marketing planning process, it's important to consider the different personalities that make up your target audience, what they care about, and what they need so you can ensure you have the right mix of marketing activities to engage them.
For example, you may define one of your buyer personas, Corporate Engineer Emma, who is a business executive that cares most about cost and long-term support. Another persona may be Engineer Elliot, an engineering manager or staff member who wants to know very specifically about the technical capabilities of your product or how you deliver a service. With your personas defined, you can more easily visualize your target audience and plan your segmented communication with them.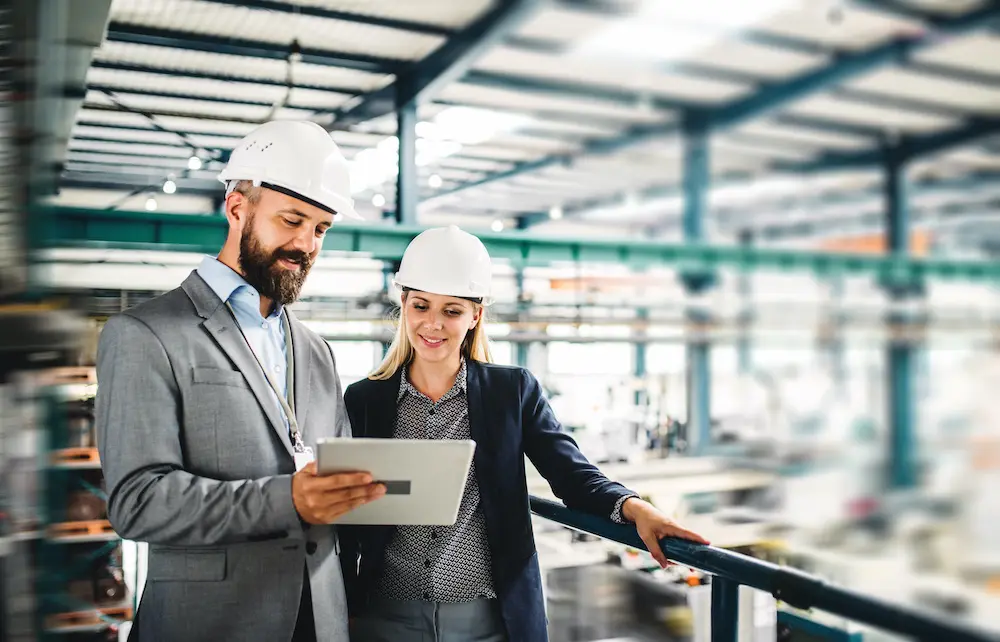 Step 2: Evaluate Current & Future State
Just as an engineer would never print a PCB without a design or take a product to manufacturing without a prototype, a marketer needs a plan to guide the process and achieve predetermined goals.
A collaborative SWOT analysis with your leadership team can help you assess your current marketing efforts to determine areas of focus. Based on your desired outcomes, this activity can help you prioritize tactics to reach your personas, grow awareness, and generate qualified leads.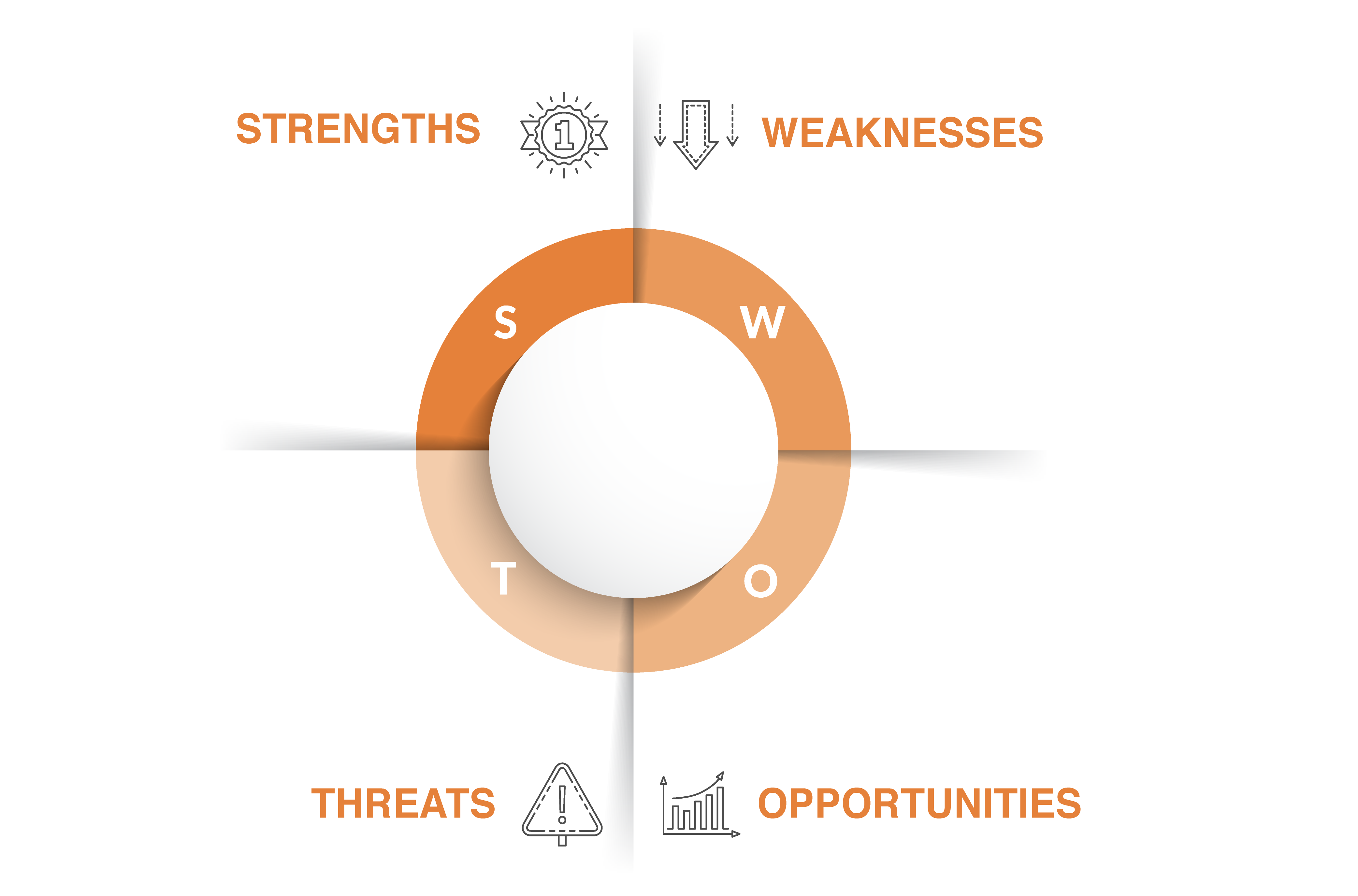 Step 3: Create a Strategic Plan
Technical audiences today have so much information at their fingertips during their buyer's journey, consuming more than 13 pieces of content before speaking with sales. This is why inbound marketing is so important. When your prospects are facing a challenge that you can solve, they need to find and learn from your subject matter expertise, so they are informed, trust your approach, and ultimately select you to develop a solution and achieve their goals.
Mapping out a clear, strategic direction will ensure a cohesive plan that connects you to your personas through campaigns and is time-bound, budget-driven, and that delivers measurable results.
The final marketing plan is your roadmap for the year – and TREW Marketing works alongside your team to help you implement it.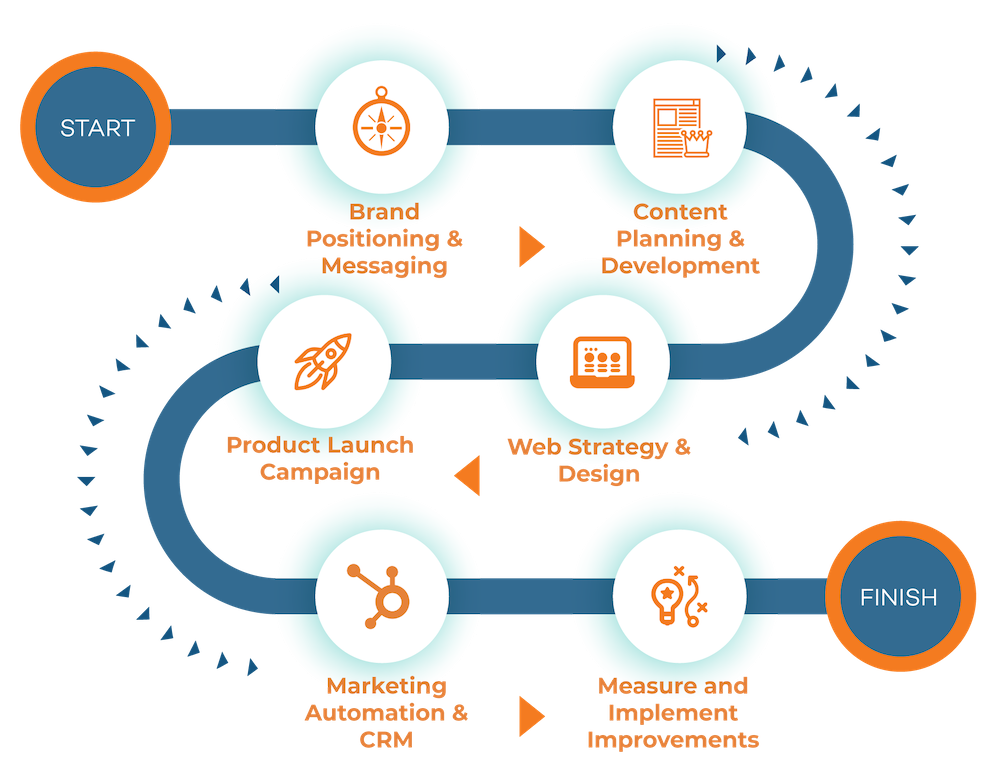 ebook
Prepare For Your Marketing Plan Today
Learn how to set your business up for marketing success with this ebook, tailored to technical B2B business and marketing leaders, to step through our proven marketing planning preparation. This one-of-a-kind, data-enriched ebook includes a deeper look at what goes into creating a prioritized, inbound marketing approach that helps technical business leaders and marketers develop, implement, and execute an effective and measurable marketing program.
MARKETING PLANNING
Case studY