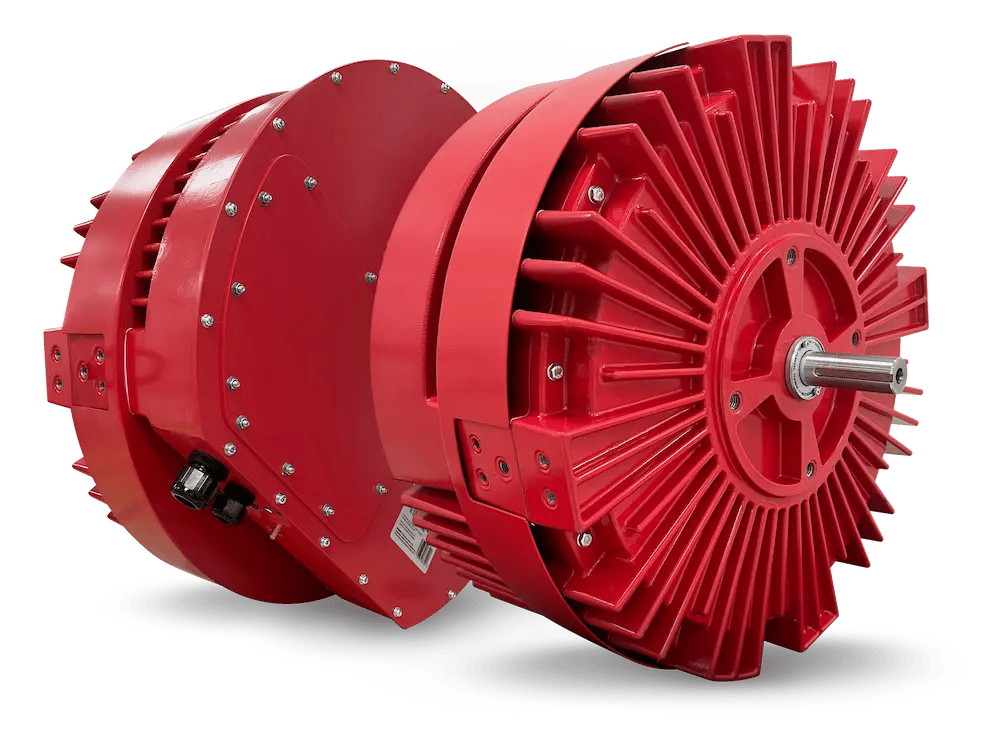 Scaling from Tech Startup to Mid-Market with Inbound Marketing Strategy

Infinitum is on a mission to design the next generation of motors that are better for the planet and for people. The company's air core motors employ patented PCB stater technology to enable superior performance in half the weight and size, at a fraction of the carbon footprint of traditional motors. Based in Round Rock, Texas, they have a commercially available motor series designed for fan and pump applications, as well as the mobility motor to support a variety of applications including transportation and marine.
In Q1 2020, Infinitum selected TREW to conduct a HubSpot marketing automation audit and create best practices and recommendations as they accelerated their marketing efforts. To support the launch of Infinitum's Aircore EC motor series (at the time named IEs), we created a product launch plan, wrote web content, and established a content plan including social media strategy and email content promotion.
As the company grew, we continued to work with their leadership team to expand their marketing strategy and brand reach, in partnership with their newly added consultant CMO and marketing specialist. Their marketing team continued to grow in 2022 with the addition of a full-time director of marketing and a creative director, whom TREW remains partnered with today to tackle biannual marketing planning, monthly content development and implementation, and marketing automation support.
Throughout our multi-year partnership, there have been four focus areas that have led to success:
Establishing Infinitum's marketing strategy, inbound foundation, and technical content plan, supporting content execution across all application areas
Supporting their leadership team in selecting and onboarding marketing staff
Developing sales and marketing automation strategy and execution across HubSpot, Salesforce, and Pardot
Building rapport with their team and working as a partner in helping them scale their marketing program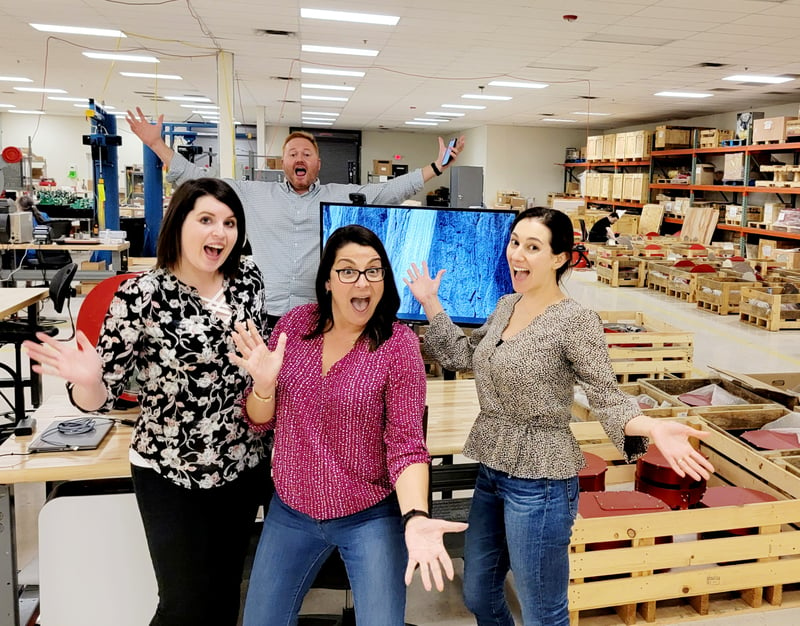 2023 Marketing planning with Infinitum Founder & CEO Ben Schuler (back row), Infinitum Director of Marketing Michele Feria (center), along with Kara Moon (left) and Erin Moore (right) from TREW Marketing.
>
0
Technical Content Pieces Written
>
0
Gated Content Downloads
0

%

Growth in Web Sessions
0

%

Growth in LinkedIn Followers
Notable Projects
Marketing strategy including:

Sales and marketing planning twice a year to support Infinitum's quickly evolving business and marketing needs
Corporate brand positioning and messaging
Channel and tactic-specific strategy, including video and social media strategy

30+ pieces of technical content across blog posts, gated content, video, and web content
Product, sales and investor support content, including investor and sales slide decks
Marketing automation strategy and execution across HubSpot and Pardot
Content promotion via LinkedIn, email, and digital advertising
"Infinitum's partnership with TREW is invaluable. Their insights, creativity, and collaborative spirit has propelled our marketing activities to the next level. As we continue to scale, they have remained steadfast in their support, adapting and evolving with us every step of the way."
– Michele Feria, Director of Marketing, Infinitum