Join the TREW Marketing Team
Are you looking for:
A role that brings engaging projects, a variety of stakeholders, and the opportunity to use your marketing acumen and grow your skillset?

An environment that gives you autonomy and flexibility?

A company that feels like family, works like an all-star team, and trusts each other like long-time friends?
At TREW Marketing, we've created a space where our teams get to enjoy the creativity of marketing, grow through the opportunity of new challenges and new tools, and benefit from the certainty of developed processes. Diverse clients create variety in our work, and selective engagements ensure that work is consistent. Most of all, a friendly, collaborative environment nurtures our staff – we celebrate the marketing successes we achieve for clients and champion the fulfilling lives we live outside of work.
Be the Marketer You've Always Wanted to Be
Each member of our team is a learner and a leader – supported to grow in their marketing skills and with new marketing trends, while also given the freedom to lead in their areas of expertise. It's this balance that breeds the knowledgeable, problem-solving account service teams that our clients love and our staff are so proud to be part of.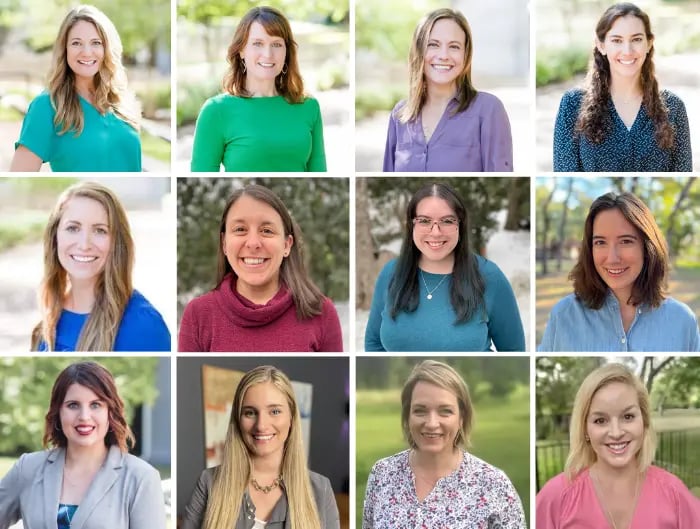 Behind the Scenes at TREW Marketing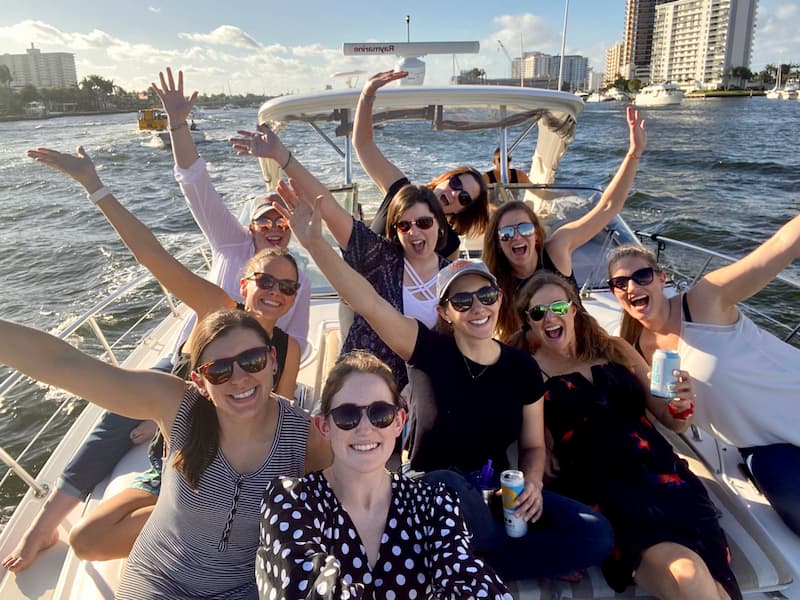 Annual Team Retreat in Ft. Lauderdale, FL
As a fully remote business for 15 years now, we've learned that in-person retreat experiences create bonds that no virtual call can match. In 2023, the TREW team all flew into sunny Ft. Lauderdale for 3 days of brainstorming, collaboration, and education on key trends in digital marketing. We also set aside time to bond as a team and have some fun, with a team boat ride, escape room challenge, beach walks, and a surprise baby shower!
Volunteering Across the Country
"For the last five afternoons, I've spent an hour per day teaching Junior Achievement to third graders where we teach the kids about money choices and what makes businesses and cities work. We finished today by 'building a city' and the kids had a blast. This was my third year and it's always super fun!"
Jamie Tokarz, Senior Content Manager
Conifer, CO
"DC Food Project has been a wonderful way for me to connect with my local community and participate in incredibly meaningful work. The organization sources, collects, and allocates produce and dry goods and then volunteers unload, package, pack vehicles, and deliver food to families and individuals. It's a step away from my desk for hands-on work that is meaningful, intentional, and beneficial and I'm so thankful to have been able to jump in and help!"
Morgan Norris, Senior Brand and Content Strategist
Washington, D.C.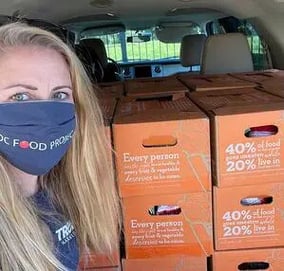 Open Positions
No current openings at this time.