Marketing Automation for Engineering Companies
Streamline Marketing Execution
Automation tools can be a great addition to your marketing team, but they can be cumbersome to use. If you're not using them strategically and fully, they can be more trouble than they're worth.
You need a more powerful marketing tool.

HubSpot Onboarding & Training
Level up your marketing automation with HubSpot Marketing onboarding and training from industry experts.
Learn about Onboarding & Training >
You need a marketing tool that can integrate with your CRM.

Integrate HubSpot with Your CRM
Add a robust marketing tool that complements your existing tech stack by integrating HubSpot Marketing with Salesforce, Dynamics, and other CRM and ERP tools.
Learn about HubSpot Integrations >
You're looking to optimize and scale HubSpot utilization.

Optimize Your Existing HubSpot Stack
Optimize HubSpot Marketing to scale with your business, starting with an audit of how you currently use it and creating a strategy for growth.
Expert Guidance to Optimize Your Marketing Tools
HubSpot Onboarding & Training
Sometimes the biggest hurdle is getting started.
Our HubSpot onboarding process will help you take that first step. We'll start by helping you to connect your website to gather actionable data and help you establish properties that are important to your business.
We offer hands-on training to help you master your HubSpot tools.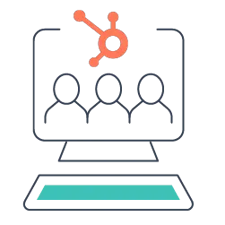 Integrate HubSpot with Your CRM
For marketing automation to work for you, it needs to fit into your workflow.
Our integration projects allow you to share data between HubSpot Marketing and your CRM and ERP tools. We start by evaluating your current tech stack and identify which properties need to be shared across platforms.
Our experts will work with your IT and application experts to establish communication between tools via API and other methods, and set up data syncing to inform sales and marketing decisions.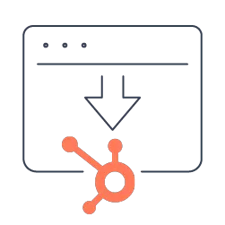 Audit Your HubSpot System
Take stock of your marketing automation and learn how to optimize it for your business.
With a HubSpot audit, our team will take a deep dive into your HubSpot Marketing, Sales, CMS, or the whole suite of HubSpot tools to analyze how you're currently using it.
Deliverables include recommendations on how to leverage these powerful tools to their fullest potential.
A Partner for Marketing Automation
Don't have the resources to get your content out there? We can help with execution.
Use our team to set up campaigns, grouping content assets to get a big-picture view of your dedicated efforts. We'll create, schedule, and analyze email campaigns that deliver content to your audiences. Capture leads with landing pages that promote your gated content and convert visitors through form submissions.
Create a strategy for marketing automation processes and tasks that delivers the most qualified leads directly to your inbox.
We'll help you leverage HubSpot Marketing to give you a lead score based inherent properties provided by a contact via form submission and implied properties based on visitor behavior.
Using these lead scores, we'll create lead routing logic to connect to the right person on your team at the right time. And to keep your business top-of-mind for prospects, we can set up workflows to deliver content at the opportune moment in their buyer's journey.
Our team will help you analyze your marketing performance using HubSpot Marketing's robust reporting tools.
We'll start by setting goals and identifying key performance indicators (KPIs) to measure your success.
From there, we monitor important metrics regularly, flagging anything unusual.
At monthly, quarterly, semi-annual, and annual intervals, we'll synthesize the results in a meaningful way to make informed marketing decisions.
Accelerate your Marketing Strategy
Since 2008, we've honed our process to efficiently and effectively help you solve complex marketing challenges and achieve success.