Brand Marketing for Engineering Companies
Engineer a Brand Worth Following
Your brand message is the narrative of your company. It empathizes with your customers and the problems they face, guides them to the solutions you provide, and shows the results your solutions bring. Brand marketing brings that brand message together along with visual elements and spokespeople to proactively position your company.
Your leadership isn't aligned on who you are.

Brand Positioning & Messaging
Get on the same page with a consistent position and message that differentiates your brand -- then traim your internal teams to tell the same story.
You need to build brand awareness.

Targeted Messaging
Become known in your niche using targeted messaging to engage with specific audiences, industries, and initiatives.
Learn about Targeted Messaging >
You're experiencing a merger or acquisition.

Rebrand after a Merger or Acquisition
Present a unified, new brand to audiences while maintaining your hard-earned trust with a thoughtful rebranding or brand acquisition strategy.
Create, Position, and Communicate Your Brand
Brand Positioning and Messaging
Consistency is vital to instilling trust in your brand. This starts with a consistent message clearly communicated by your brand and embraced by the team that represents your brand.
To develop your brand positioning and messaging, we work to identify your personas, understand your customers' pains, articulate what you do to solve those pains, define unique differentiators, and hone your corporate pitch.
These messages become the foundation for web content, marketing campaigns, sales materials, and corporate overviews on external platforms.
Targeted Messaging
Build awareness around a specific audience, account, industry, or initiative with targeted messaging.
With an understanding of the specific goals and pain points faced by this audience segment, we craft a message that conveys your value proposition with headlines, pitches, and supporting statements.
Use these messages as guidance for pillar pages, landing pages, and ad campaigns.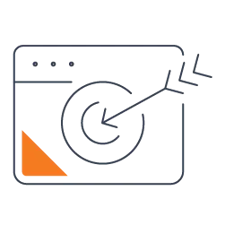 Rebrand and Acquisition Strategy
Whether you're refreshing your brand for the modern era or combining multiple brands through acquisition, you have only one opportunity to get it right. Get it wrong and you risk alienating your audiences.
Our rebrand and acquisition strategy includes naming, messaging, visual branding, internal company-wide rebrand training, and an external rebrand launch plan to ensure the transition is communicated clearly to new and loyal audiences.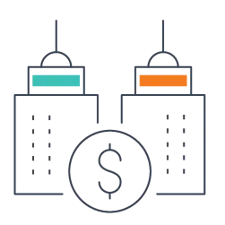 Create, Position, and Communicate Your Brand
Become the go-to expert in your industry: harness your native knowledge and position your brand or executive as a leader in your space.
Through interviews with subject matter experts and brainstorming with stakeholders, we develop executive profiles, personal messaging platforms, and speaking outlines to help you communicate your thought leadership.
A consistent message needs consistent visuals to go with it. Through a deep understanding of your message and a survey of your stakeholders, we create a visual brand that includes a logo, colors, icons, and fonts that convey the attributes that make your brand what it is.
Visual branding also includes other common graphic elements, content templates, social branding, and brand usage guidelines to help your team understand how to use your visual brand.
Accelerate your Brand Marketing
Since 2008, we've honed our process to efficiently and effectively help you solve complex marketing challenges and achieve success.

Rebranding to Improve Awareness and SEO
Data integration software company StarQuest first engaged with TREW Marketing for brand positioning and messaging. Despite the company's glowing reputation with customers for rapid deployment, ease-of-use, and stellar customer support, a dance company consistently stole the number one spot in search results. To improve SEO and brand awareness, they decided a rebrand was in order. See how a new name and visual brand identity that better matched their new messaging helped reinvigorate the brand for modern audiences.