4 min read
Is Your MarTech Tool Stack Ready to Scale With Your Business?
What will your marketing team look like six months from now? A year from now? How many people will you add? What new tools, systems, and data will you need?
As your team and business scales, it's important to have a MarTech stack that streamlines your day-to-day marketing and sales processes. By automating repetitive tasks and removing obstacles from your team's workflows, marketing tech empowers your team to save time and enables your business to grow more efficiently.
When you put it all together, you get a marketing technology stack: a collection of tools that your team uses to do their best work every day.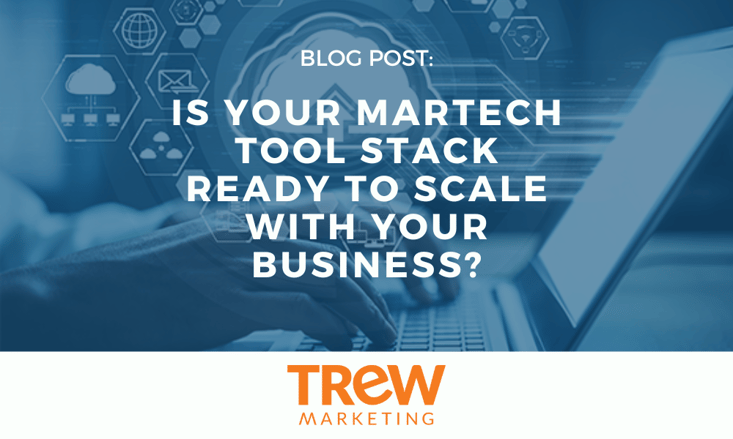 A Complete MarTech Stack
A complete MarTech Stack includes the following tools:
Content management system (CMS)
Customer relationship management system (CRM)
Marketing automation (MA)
Document management system (DMS)
Analytics platform (AN)
Enterprise Resource Planning (ERP)
SEO Platform (SEO)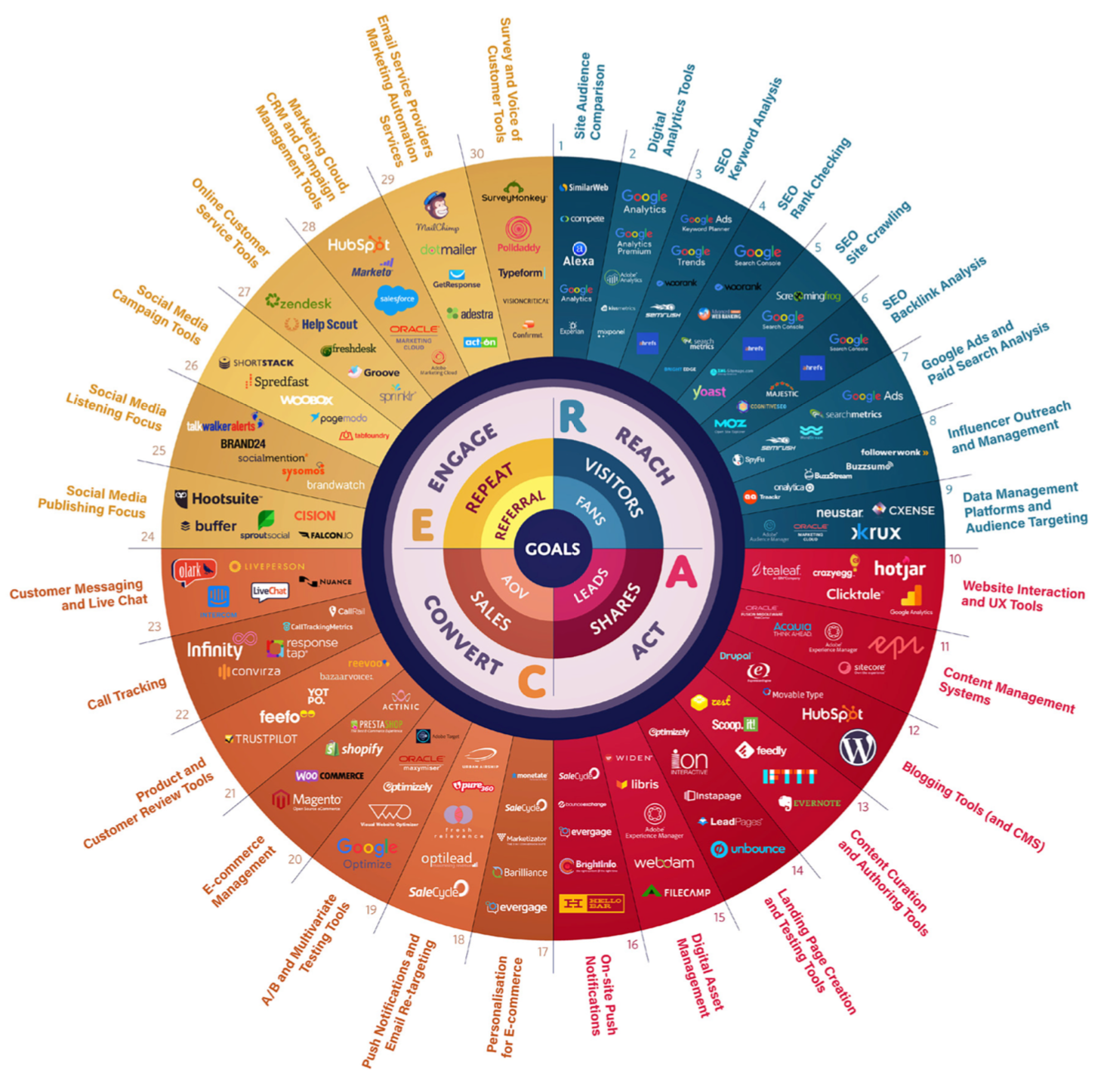 Whether you're in a hotly competitive market or have a blue ocean in front of you, both the strategy and the tools you use will pave the way toward achieving your objectives. But all too often, the conversation around growth starts with a consideration of tools instead of strategy.
How many tools do you use to accomplish your work? According to HubSpot research, 88% of marketers use up to 10 tools. Whether you realize it or not, all these tools may be costing you something far beyond just a subscription or licensing fee. In most cases, more tools means more time spent integrating, managing, and reporting from each of these various point solutions.
Start with an Audit of Your Current Tools
When it comes to your company's platform needs, there isn't a one-size-fits-all solution. Each company has unique goals, offerings, and challenges.
On the flip side, there are new apps and updates being launched every day, which is why we recommend auditing your tech stack on a regular basis. By reviewing the apps your business uses, you may discover ways to:
Save employees' time
Save money
Consolidate tools
Maintain a single source of truth for data
Consider all the tools your business needs to run effectively. This includes everything from the content management system that your website is built on to the social media accounts you use to build your brand's presence.
But as your list of apps gets longer, the law of diminishing returns comes into play, and it becomes more difficult to maintain peak efficiency. This is where an audit can help you revitalize your toolkit.
An effective approach to auditing tech stacks focuses on the business processes connected to each app, rather than the app itself.
Start by getting input from all the stakeholders and tool users from your business. This might include directors, team leads, IT leadership, and individual contributors who use the apps daily.
Focus on gathering the facts about each app and the underlying business process, while noting down users' views on the effectiveness of each app for analysis later.
Discuss topics like:
What are your business processes?
What are all the apps each team uses to complete daily tasks?
What is the business impact of each app? How does each app impact employee efficiency and the customer experience?
Next, It's Time to Review Each App
On a spreadsheet or document, answer the following questions:
How, where, and when is the app used in a business process?
How ingrained is the app in a business operation? Is it used every day? Or not at all?
How much would it cost to move to a different system?
Does the app have the potential to meet more than one need? If so, which needs?
Finalize Your MarTech Stack Strategy
After your audit is complete, assess the following to finalize your MarTech stack strategy:
Identify gaps in your current tech stack
Survey team members to find out their needs and challenges
Have team members brainstorm software options and take free trials
Establish a budget
Pilot your new tech stack tools
Measure the tools' business impact
Having an optimized tech stack sets your business up for growth success. With the right tools and apps, your team can work more efficiently than ever before.

Erin has worked with more than 40 technical companies across website strategy, content development, sales enablement, and marketing tool stack development. She's a strategy-first marketer with a passion for persona development and a deep understanding of how marketing metrics tie into the bottom line. Erin holds a B.S. in public relations with a minor in anthropology from the University of Florida. She lives in Austin, TX, with her husband John and their dog and cat.
TREW Marketing is a strategy-first content marketing agency serving B2B companies that target highly technical buyers. With deep experience in the design, embedded, measurement and automation, and software industries, TREW Marketing provides branding, marketing strategy, content development, and digital marketing services to help customers efficiently and effectively achieve business goals.