What comes to mind when you think about the meaning of independence?
For TREW, it's the freedom to work from wherever, and to a degree whenever. Empowering our team to embrace the autonomy and independence that comes with working remotely has positively impacted our engagement, productivity, and creativity.
For our country, this time of year celebrates the passage of the Declaration of the Independence officially declaring the United States a free nation.
So this Independence Day, I asked our team to reflect on what independence means to them and share their favorite July 4th summer traditions. Here's what they had to say.
Morgan Norris
Since we've lived
in Washington DC, I've learned a ton about our country's independence and the events leading up to it. It's been incredibly interesting to realize the creative and definitive work of our founding fathers and how vigilantly they persevered for their beliefs. Seeing the original constitution, walking the staircase in Washington's Mt. Vernon home, viewing the collection of Presidential portraits in the National Portrait Gallery...all conjure a sense of identity and determination.
I think about thes
e people and physical places and documents as we work on marketing and messaging for clients. While not an entire country,
a company is an entity that needs an identity. In our case, that looks like asking questions of our clients leadership teams:
What technology are they committed to advancing? What values do they instill in their staff? Are they rebranding in hopes of creating a new image? What needs carried forward and what should be left in the past? I just love knowing that this process isn't new -- and creating identity is woven throughout our history.
Celebrating in DC looks like a huge neighborhood parade a
nd then heading down to the National Mall for fireworks. From the highest point in our neighborhood, you can see the fireworks -- but it's always fun to be amongst the masses, between the Capitol and Washington Monument, waiting in anticipation!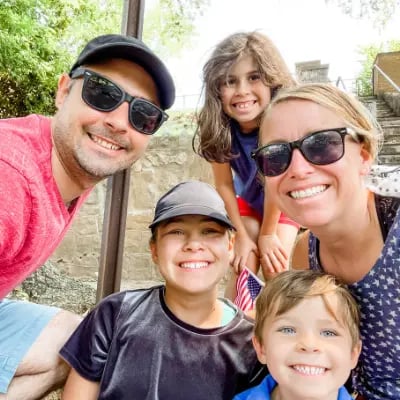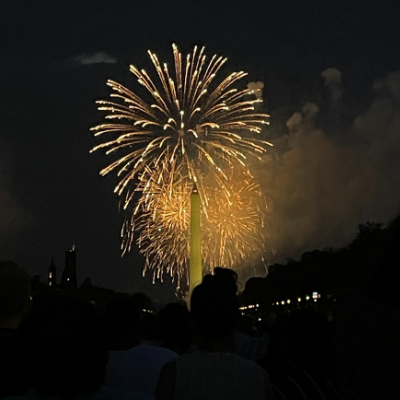 Hannah Schulze
Summer solstice and the Fourth of July have always been reflective times, and this year is certainly no exception. Maybe it's just the fireworks, but early summer feels like New Year's Eve Part 2. I find myself thinking about the portion of the year that's behind me and the time I have left before the calendar cycle repeats again. I unofficially revisit goals and intentions, spend time with friends and family, and get outside as much as possible. The longest days of the year make room for a reset in my world.
Growing up by the ocean, the longest days also left more time for off-hours trips to the beach—early morning coffee or a walk at dusk when everyone's packing up to head home. I cherished that time as a kid and still look forward to those moments every year.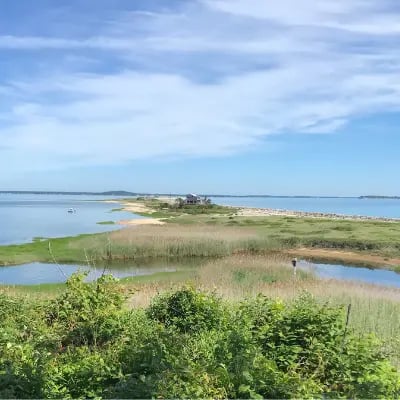 Jennifer Dawkins
My favorite July 4th traditions are to get up early to see the neighborhood parade, stay up late to watch fireworks, and to find some water to cool off in in between. Right in the dead of summer, there's something magical about the 4th of July – where everyone is willing to hang out outside (and even fire up the grill!) despite the blazing heat, the neighborhood is blanketed with flags, and everything feels festive. This is a throw-back picture is from the Northwest Hills parade in Austin, featuring the famous lawn chair ladies, a bunny in a tank, and the Trojan band from the high school these two sweet boys now go to.

Julia Fellows
To me, independence is really about trusting and being trusted by those around you.
At TREW, I feel more trusted than I ever have - trusted to make the best decisions for our clients, our business, and myself; trusted to use my time as I see fit; trusted to make mistakes (and to come up with solutions). I also put my trust in the TREW team. As a citizen, independence means trusting my government to protect me and my rights; to represent my best interests and the best interests of others; and to allow me to make my own decisions. In my personal life, independence means placing my complete trust in my husband, my family, and my friends with my life and with my heart.
My favorite summer tradition is an annual event we call Tiki Night. I grew up on a small lake and every year on the 3rd of July, we invite tons of family and friends over for a day full of boating and grilling for Independence Day. When it starts to get dark, we all pile onto the boat and anchor in the middle of the lake for (what I think is) the greatest firework show on earth! We call it Tiki Night because every house on the lake lines the shore with tiki torches to light up the night. For me, it's a magical night where I'm surrounded by many of my favorite people, celebrating this beautiful life we're fortunate to have.

Jamie Tokarz
As a writer, having independence is truly crucial to effectively doing my job. I learned many years ago in college that it's impossible to force myself to write within the confines of certain hours. Instead, I know that I need to take advantage of my most productive writing hours, which happen to be early in the morning. At TREW, I have the independence to break up my day so that I can focus on writing during uninterrupted early morning hours. Then, once my brain needs a break, I can take time to step away from my laptop to get outside.
This time of year, that means I can really enjoy the beautiful summers we have in the mountains here in Colorado. Whether that involves taking my dogs for an afternoon walk/hike or getting some sand volleyball reps in, this type of workplace independence is mutually beneficial as I can work more when I know I will be most productive, rather than during certain set standard hours.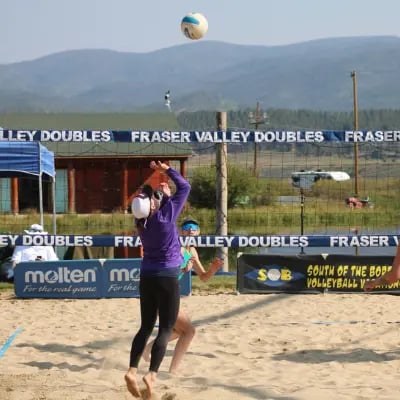 Wendy Covey
My birthday falls very close to Independence Day, so the holiday has always been a shared America+Wendy celebration. During my childhood, our beloved family tradition was always the same - waterskiing, fishing, the requisite neighborhood parade, Volunteer Firefighter's fish fry, and fireworks at my Grandparent's house on a Texas Hill Country lake. My Uncle was not much for water sports, so he'd skip out for Willie's 4th of July Picnic in Austin. Whether on the water or listening to "Whiskey River" one more time, Independence Day is about Americans uniting and expressing individual freedom, and showing our support and gratitude to the brave service members who protect this freedom every day.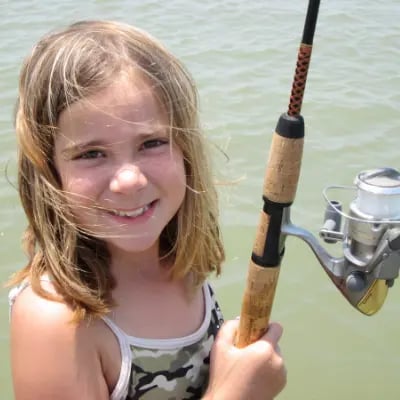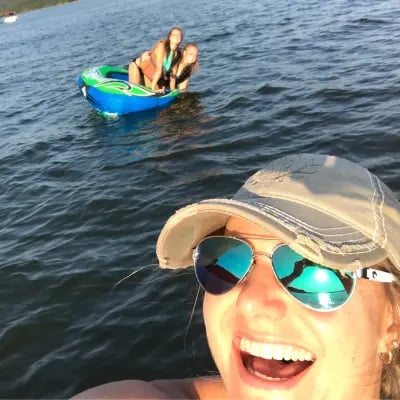 Alicia KeEne
For me, independence represents the ability and competency to self-govern – either as an individual or as part of a group. The TREW team celebrates this concept by nurturing an environment that is committed to encouraging autonomy and flexibility. We entrust each other to govern our own schedules and produce quality work without sacrificing work-life balance. For example, remote work provides the freedom to plan my time around fulfilling work commitments, investing in professional development, and supporting the ongoings of everyday life.
I don't think it's a big secret (since I talk about it often): I am a lake girl, so I like to be by the water as much as possible over the summer, especially when it's as hot in Texas as it has been lately! Spending time by the water is also seemingly mandatory for me on July 4, as I have celebrated the holiday with friends at either a lake or beach for the last 12+ years. (This year will not be any different.) We spend the day swimming, floating, barbecuing, and boating. Then, when the sun sets, it's a joy to watch fireworks burst and sparkle over the water.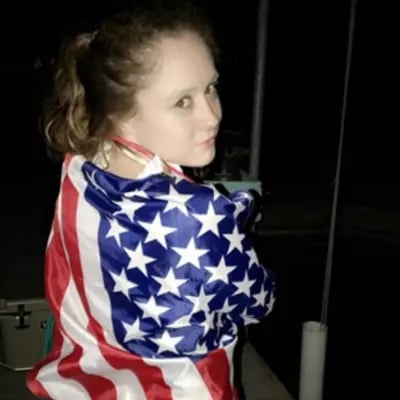 Lee Chapman
For our family, July 4th has meant enjoying time at the beach in Destin, Florida. Our early trips as a family were a bit more exhausting. But as everyone got older, it became a lot more relaxing. We've built some fun traditions and memories here over the years, and even though the kids are adults now, we all still look forward to this annual vacation together.
KARA MOON
To me, independence means having the freedom to make my own decisions. Professionally, as long as I'm completing my projects and showing up for my team, I can decide how to spend my time. I don't feel tied to a desk or a certain set of work hours. This is incredibly valuable to me and has given me the freedom to create a true work-life balance.
Growing up, my family's favorite summer tradition was attending the Porter County Fair. My brother and I were part of the 4-H program, and my dad would take off work so that we could spend the week at the fair as our annual family vacation. My family's love for fairs and festivals grew over time, eventually branching out into operating our own kettle corn business. For many years, our 4th of July tradition was working our booth at a local festival. It was one of our busiest shows during the season and we always capped the night with a fireworks show. My favorite memory is the year we tested all the different snow cones at the fair so that we could decide the best machine to add to our booth. While my family is no longer in the kettle corn business, we still spend the holiday together and I continue to spend my summers volunteering on the Porter County Fair Board. I wouldn't have it any other way.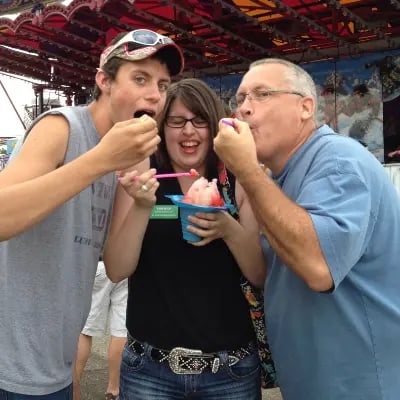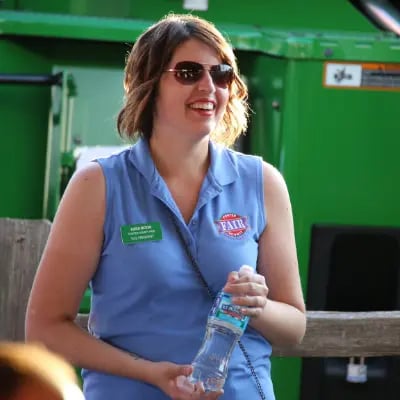 ---
So there you have it - a TREW perspective on independence. We hope your holiday weekend was filled with fun, family, and friends celebrating what independence means to you too.
Kara Moon joined the TREW team in May 2022 with experience in marketing automation utilizing Hubspot and Salesforce, as well as website development and sales enablement. Prior to joining the team at TREW, she worked primarily in the B2B and B2C banking and insurance industries.
TREW Marketing is a strategy-first content marketing agency serving B2B companies that target highly technical buyers. With deep experience in the design, embedded, measurement and automation, and software industries, TREW Marketing provides branding, marketing strategy, content development, and digital marketing services to help customers efficiently and effectively achieve business goals.