This article was originally posted in 2012.
Last week I attended the Design West (2016 note: Design West is now Embedded Systems Conference) trade show in San Jose. The exhibit floor was packed with design engineers looking for new embedded technologies and solutions (attendance looked to be up from the previous year), however I was utterly astonished at the ways in which some exhibitors wasted their marketing dollars. Care to join their ranks? Here are top ways to waste money exhibiting at a trade show:
Fail #1. Have a lousy company website. Trade show attendees, especially engineers and scientists, research exhibitors' websites ahead of time to determine which booths to visit. If your website does not immediately communicate what you do, how it is relevant to your site visitor, and provide a decent impression of your brand, you are very likely to be passed over on the show floor.
Fail #2. Place a big trade show logo on your home page. Unless you combine the logo with a headline or copy with a direct tie-in to your company's value proposition, accompanied by a meaty show landing page, this logo does absolutely nothing to influence a potential booth visitor (or web prospect, for that matter). Instead you've wasted prime web real estate, which could have instead be used to promote something compelling, such as a software demo or case study.
Fail #3. Sit on a stool, frown, and play on your smartphone. Your lack of enthusiasm and engagement gives me a very poor impression of your company. While I am combing the show floor for a solution to my engineering challenge, you seem to be tired and are clearly not interested in talking to me.
Fail #4. Blow off social media. "Engineers don't use social media," right? WRONG! Events are one of the best times to engage in social media, especially Twitter and LinkedIn. There were very active Twitter threads, using the event hashtag (#designwest), about the conference and expo. Exhibitors, show attendees, and the trade press were all engaging together virtually. The reach extended well beyond the walls of the show, as others following Design West who could not attend were no doubt interested in the buzz and could follow through their social media accounts.
Fail #5. Use Twitter as SPAM. There were a select few exhibitors who drove us all CRAZY by posting banal messages, such as "Stop by booth xx for a free recycled shopping bag," which don't add real value or help show attendees learn or find solutions. The worst offender would send the exact same message 10 times in succession to fill our newsfeeds with this garbage. Marketing FAIL!
Fail #6. MIA. I have two categories of MIA. 6a. Put some literature and a demo board on a table, and then leave the booth unstaffed. This approach guarantees you will bring home a full box of lit and no leads. 6b. Forgo the booth backdrop, relying on the show organizer's small stencil sign to serve as your banner to the world. This sends a "my company is broke and does not really care about this trade show anyway" vibe. And since the stencil signs are too small to read, you are almost guaranteed that no one will know that you were at the event anyway.
Ok, so now that you've heard my list of how to waste money, I'll leave you with a few images of smart trade show tactics from my time at Design West.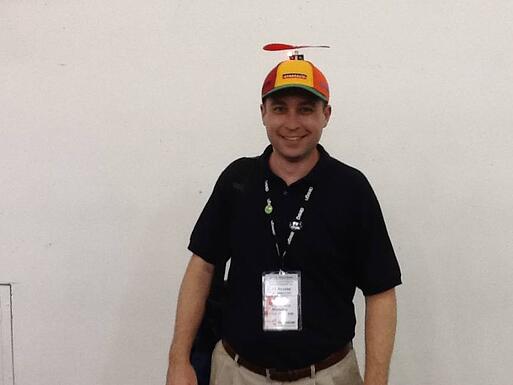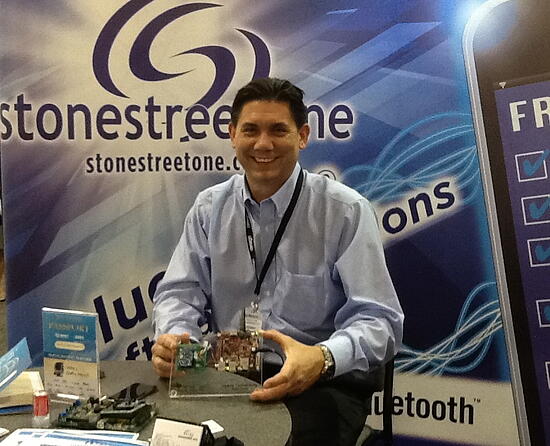 Contact us today for more information about trade show marketing, or download our ebook, Smart Marketing for Engineers:
Related blog posts:
Trade Show Media Relations Do's and Don'ts
TREW's Top 5 B2B Trade Show Items & New Ideas to Boost Your Booth Traffic