Believe it or not, the number of people using the internet is still increasing. The way that people gather information about a buying decision has shifted online, and because the best marketing meets customers where they are with the right information when they need it, marketing has shifted too. Digital marketing encompasses any marketing that exists online.
That said, digital marketing encompasses a lot – from your company website to lead generation to SEO. There's a lot of room for opportunity, but there's also a lot of room for error. Here are 6 mistakes that B2B digital marketers easily make, and how to remedy them.
1. Being everything for everyone.
If your message shares that you can do anything for anyone, you'll lose prospects quickly. If prospects hit your website and can't easily tell exactly what you do, they'll leave and visit one of the many other search results available to them within seconds.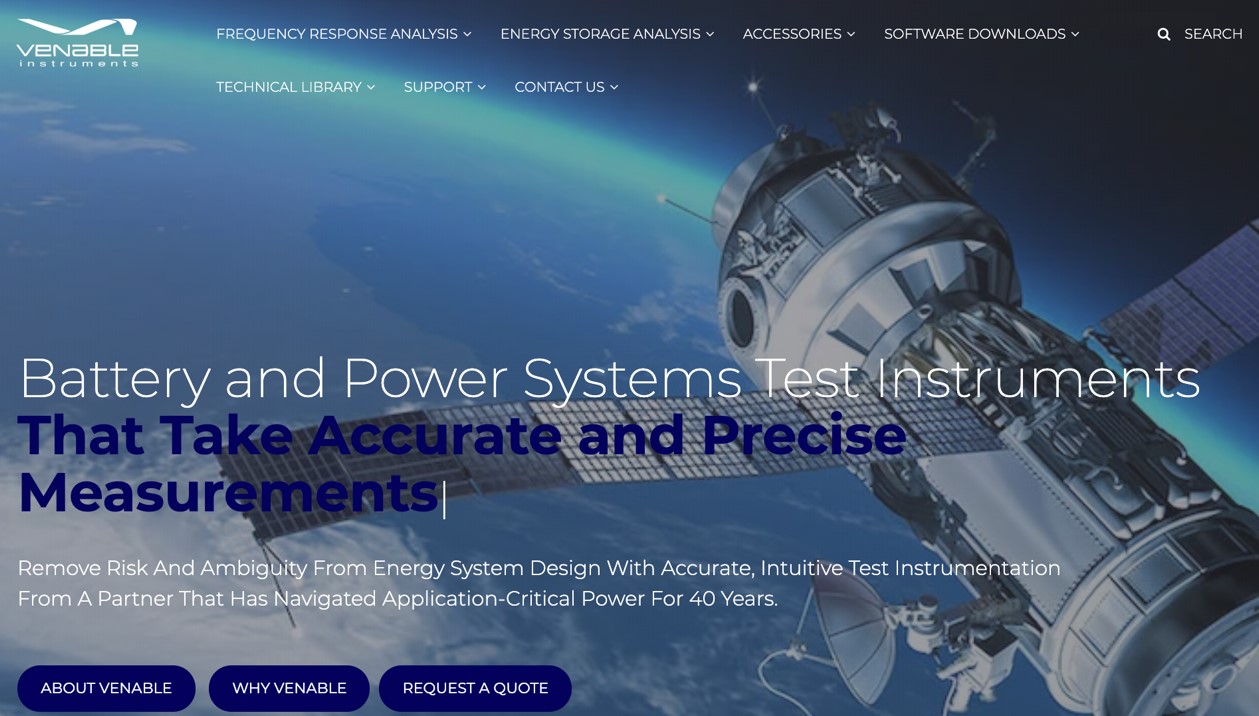 Venable Instruments home page quickly tells prospects what they provide and how they're different.
Tip: Use the valuable real estate at the top of your home page to define exactly what you do.
2. Skipping the blog
A blog can feel like a big endeavor. Ongoing posts take time and effort and may be outside of your team's comfort zone. Blogging is important – it gives you a way to quickly and easily add content to your site, improve SEO, engage prospects and customers, and ultimately gain leads.
Tip: Start blogging now with a simple, manageable plan. Publish a blog post every other week. Focus posts around the topics your customers ask you about the most and engage subject matter experts and leaders throughout your organization to contribute.
3. Forgoing case studies
Like blog posts, case studies take time and marketing resources. They are also a critical component of your marketing materials. Case studies help interested prospects who may be evaluating your company as an option against a few others make a final decision. Case studies give prospects an idea of what it's like to work with you and what kind of results they can expect.
Tip: Consider asking for a case study during sales negotiations. When a customer is asking for a discount, offer one in exchange for approval of a case study about the customer's experience working with you.
4. Abusing lead forms
Once you've started in digital marketing, lead forms become an opportunity to gain information about prospects. This seems like a big opportunity, and it's easy to put a lead form in front of everything and ask for every detail about your prospect so that you can follow up quickly and close a sale. Handle lead forms with care – they should be placed strategically in front of high-value content and include only the fields necessary. Lead forms in front of content that prospects expect to be free, or lead forms that are too long will cause prospects to bounce from your site, in search of information that's easier to obtain.
TREW Marketing partnered with IEEE GlobalSpec to conduct research on the content, online search and buying preferences of engineering, technical and industrial professionals around the world and across age groups. This research provided hard data across a wide range of topics, including lead forms.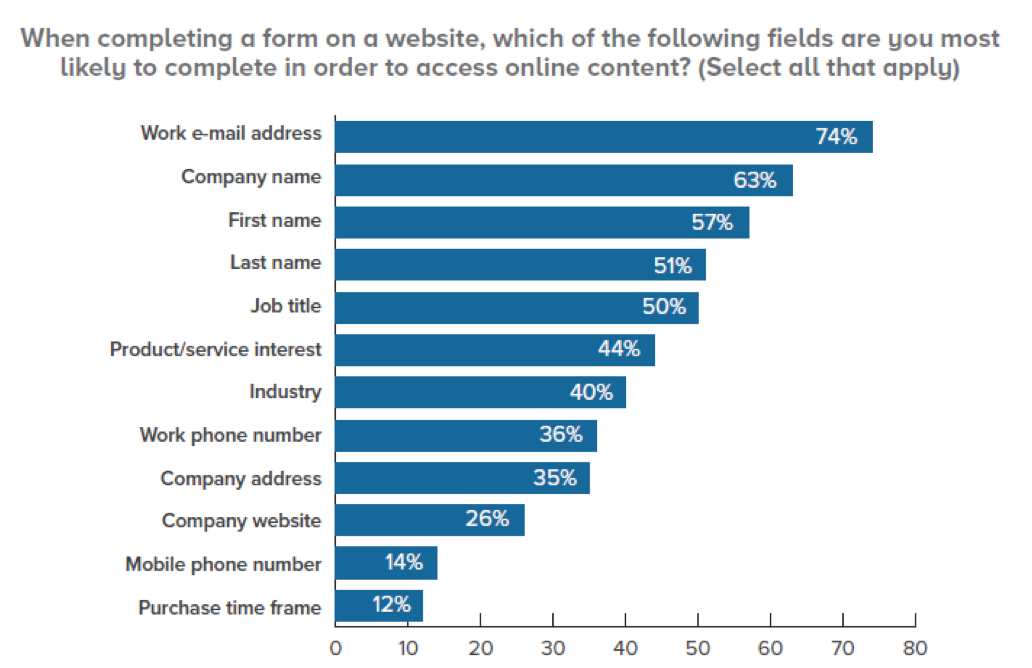 The top five fields respondents were likely to complete in order to access online content were email (74%), company name (63%), first name (57%) last name (51%), and job title (50%).
Tip: Put lead forms in front of high-value content like white papers and ebooks, while leaving blog posts and case studies free for viewing. Use shorter forms with fields that are most likely to be completed and you should see a higher lead conversion rate (assuming of course your content is trustworthy and valuable).
5. Not maximizing a marketing automation platform
Successful B2B companies use inbound marketing to get found online by prospects then educate visitors on their products and services. With marketing automation platforms like HubSpot, you can leverage inbound marketing to attract and engage buyers so they become customers.
Tip: If you already have a marketing automation platform, invest in learning how to maximize it for your business. If you're using a simple platform like WordPress, learn how shifting to HubSpot for marketing automation can grow your business.
6. Focusing all efforts on a few high volume keywords
While keywords once ruled, recent search algorithm changes that aim to deliver the best results possible to searchers are moving smart marketers away from keywords and to topic clusters. Technical companies need to assess their personas and hone in on a few meaningful, primary topics. Then, use those primary topics to create subtopics – explore the details your customers may be looking for or the questions they're asking, and then commit to writing content for those subtopics and linking to all of that content from a pillar page on the primary topic. This pillar page, rich with content and primary topics and subtopics, will drive search traffic over time.
Tip: Take the first few steps to build a topic cluster and begin creating the content you need to populate a pillar page. Great news – if you're looking for blog post topics to start that blog, your topic cluster brainstorm will result in a list of what to write about!
---