3 min read
I Launched My Website, Now What?
Data-Driven Web Design and 7 Key Metrics You Should Track
You've spent months redesigning your website and it's finally live. While it may be tempting to just launch it and leave it on autopilot and return to your regular marketing routine, the real ROI comes from your ability to make your website work for you over the long term. If your website is the valuable, 24-hour-a-day employee in your marketing organization, you can't just let it perform on autopilot.
You may be asking yourself things like:
So what does it take to keep a website fresh and high-performing?
And just how often do I need to be creating new content?
Oh, and what type of web metrics, leads, and dare I say business growth can I expect from this continual investment in my website?
Data-Driven Design to the rescue! Once your website is live, implement this monthly approach: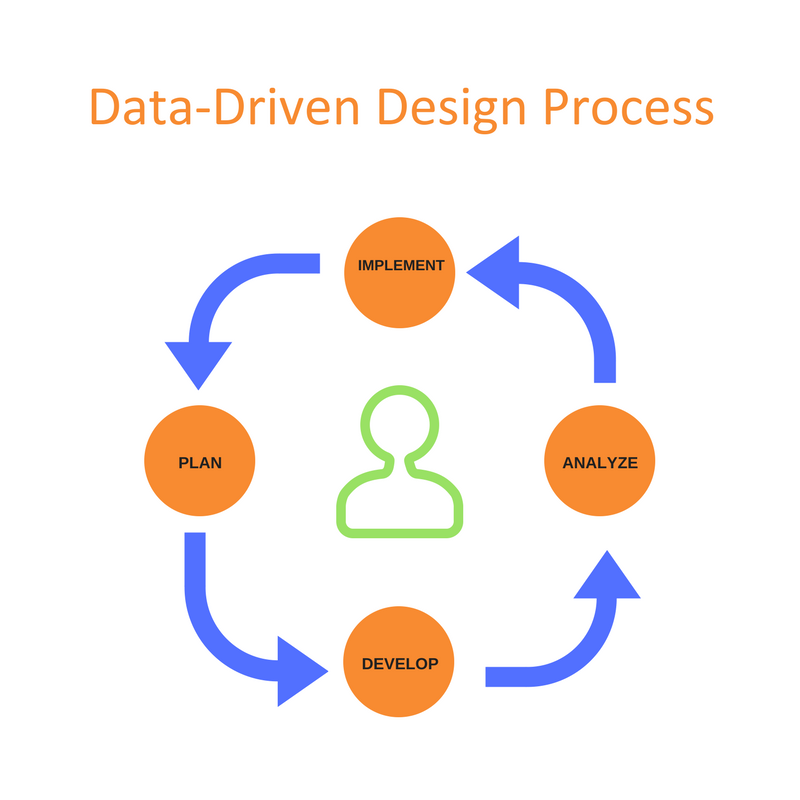 1. Plan content along the buying funnel combined with automated workflows to pull new contacts into the top of the funnel with content like blog posts and convert them to sales qualified leads at the bottom of the funnel with content like white papers. We recommend the following content at the cadence noted below:

Weekly:

Blog posts
Social media promotions

Monthly:

Web landing pages
Automated workflows to nurture leads

Quarterly:

Case studies
White papers/webinars
Enewsletter

Annually:

Keyword strategy and content optimization for keywords
2-3 videos
1-2 infographics
2. Develop a wish list of on-going monthly enhancements to continually improve the user experience and meet goals. These could include things like adding new images, creating call-to-action buttons on top performing pages to ensure they convert to a next activity, and/or redesigning low-performing pages.
3. Analyze monthly analytics report including user heatmaps to analyze behavior and conversion paths and ensure your site is performing as expected or not. We recommend tracking 7 key web metrics and tracking results to achieve the B2B technology benchmarks noted in the graphic below: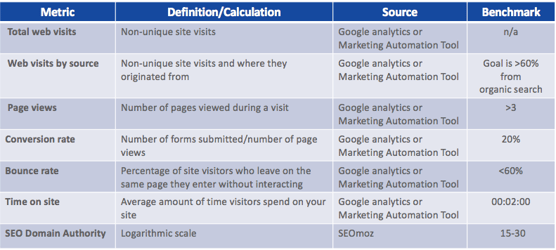 4. Implement the knowledge you have learned through evaluating key metrics and apply it by implementing new content, interactive user experiences, automated workflows, and email campaigns to your target personas to enhance your web results
And now to the good stuff: results.
Data-Driven Design is a proven, methodical process to achieving the results in the graphic below.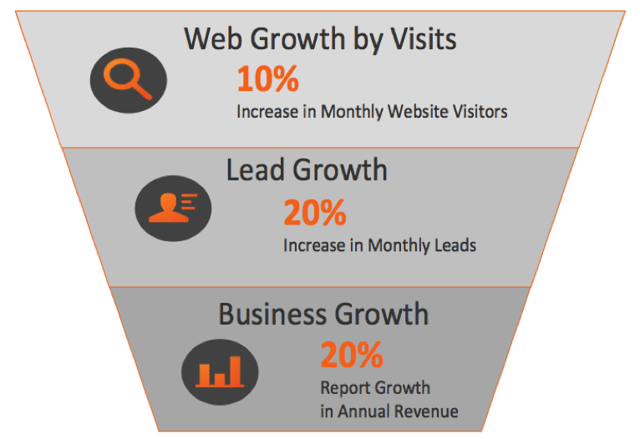 Achieving these results does takes continual time and effort through the creation and promotion of content at a continual cadence. It's really a marathon vs. a sprint, but in the end well worth it and scaleable as your web visits, lead, and business grow.
Learn more about how TREW can help you generate online leads by downloading our free B2B Lead Generation eBook .