3 min read
A New Idea to Get Engineers Writing: Dollars Saved
Here is the great contradiction in today's marketing to engineers:

Point:
We know that to create high-quality, trust-worthy, accurate content our engineering audiences will value, we need our engineers and subject-matter experts (SMEs) involved. After years of asking the question, our research consistently shows that engineers around the world trust content written by engineering experts at vendor companies more than any other.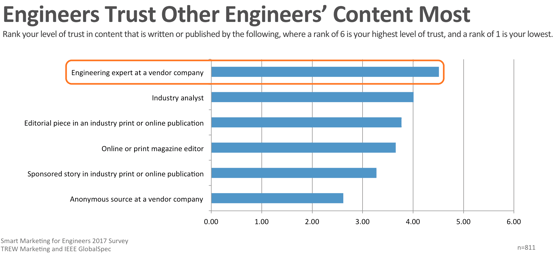 Counterpoint:
And yet, we hear it all the time from marketers at technical companies: their #1 content marketing challenge is bandwidth from SMEs.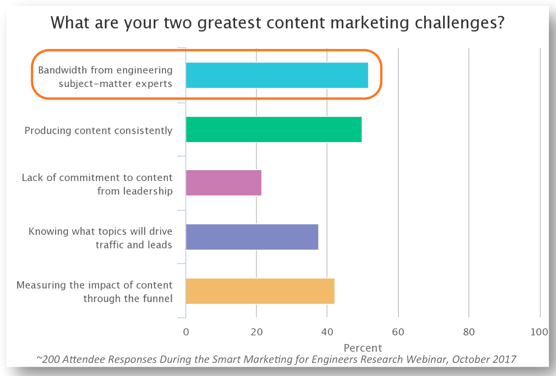 In a recent TREW webinar, attendees indicated their greatest content marketing challenge was bandwidth from engineering subject-matter experts.

As a quick review, there are four key ways we've talked about for years to overcome this challenge:

1. Content Plan: Have a content plan along the funnel that is data- and persona-driven and optimized for keywords so when you do ask for an engineer's time, you're absolutely sure it is the exact piece of content you need to drive performance through your pipeline.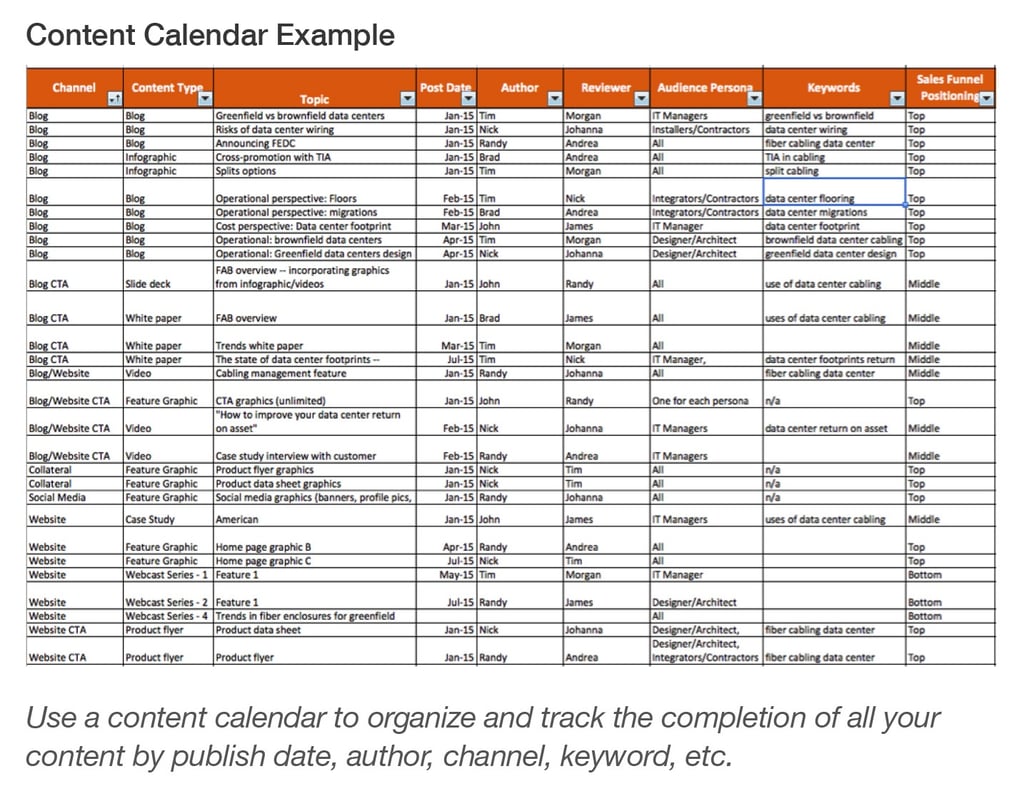 2. Match your SME with a writer. Pair up your SME with a marketing writer who can do the heavy lifting on writing. Through interviews and reviews, the writer can learn the important information and data from the SME to produce a high-quality technical piece of content that the engineer approves, while minimizing the SME's actual time required on the project.

3. Publicly praise, offer rewards. Using even simple marketing metrics, you can recognize and reward the time your SME invested by showing results of their effort on the business. This can be as simple as sharing traffic and leads data, or if you have more sophisticated pipeline measurements in place, you can even track original content conversion all the way to revenue.
In the HubSpot marketing dashboard, you can add a report plug-in to track revenue by first conversion to learn what content is ultimately driving the greatest sales return.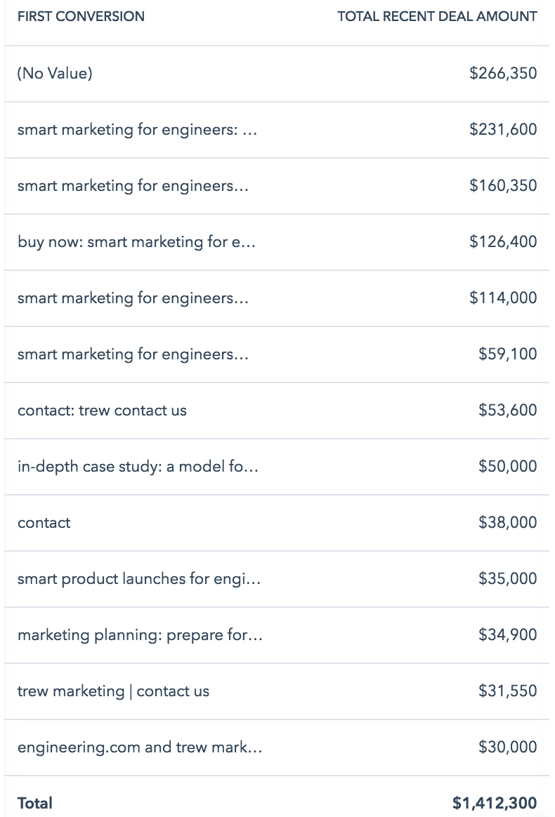 4. Repurpose, 10x your SME's time. Through content repurposing, you turn one piece of content into many others. For example, as shown in the flow chart below, you can repurpose a white paper (in the blue box on the left) into many other content forms (as shown in the columns of blue boxes on the right), such as blog posts, webinars, infographics and case studies. The key to this is to consider all the possible ways you want to repurpose the content before you start the core piece so you shape it in a way that serves your follow-on repurposing needs.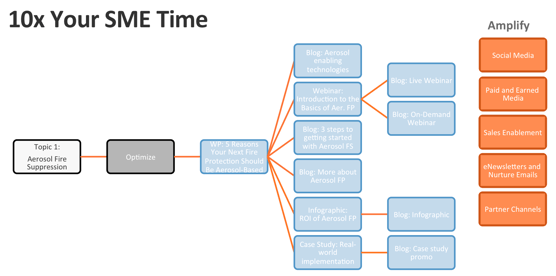 By repurposing content like white papers into other forms of content such as blog posts and webinars, you can get 10x the output from your SME's limited time.
These are all very valuable approaches we recommend using to solve the challenge of not having enough engineering bandwidth for content marketing. But still, it's sometimes not enough.
Talk in Dollars
In preparing for our workshop at Content Marketing World earlier this year, we devised a new tool to calculate the actual cost savings of repurposing. After developing their draft content and repurposing plan, we had attendees reference the chart below that includes estimates for content creation time and hourly rates for salaried marketing and engineering employees. With this in hand, they noted the types and number of content pieces they had in their plan to write from scratch vs. those they'd create from existing content (ie, repurpose). We then gave the award (a coveted TREW coffee mug!) to the person who had saved the most through repurposing.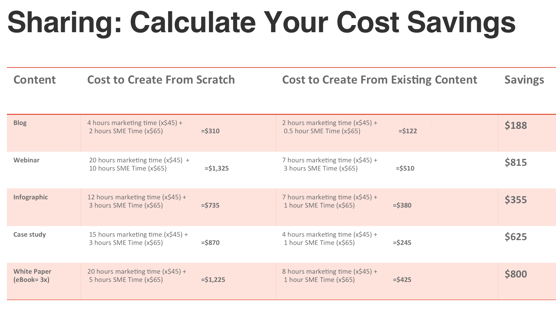 By illustrating the much lower cost and SME time requirement of using a repurposing approach to content marketing, and sharing ROI metrics from traffic and leads to revenue to demonstrate the impact of content on the business, you have a strong story based in dollars to convince your leadership team that increasing SME time in content marketing is a smart move!


Need help building your B2B content marketing plan?