Not too long ago, the sales process for technical companies revolved around trade shows, traveling sales men, advertisements and relying on repeat business. Today, the B2B buyer's journey has evolved and so must our sales and marketing tactics.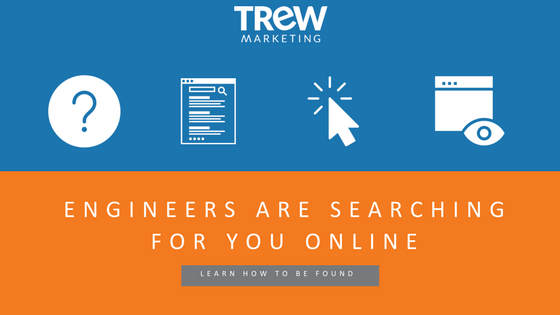 Today, successful engineering companies aren't focused on trade show banners or trade magazine advertisements because clients are finding vendors online through search engines.
Don't believe me? We polled engineers across the globe on how they look for new products and services and found that engineers prefer to search online and read available content before talking to a sales team.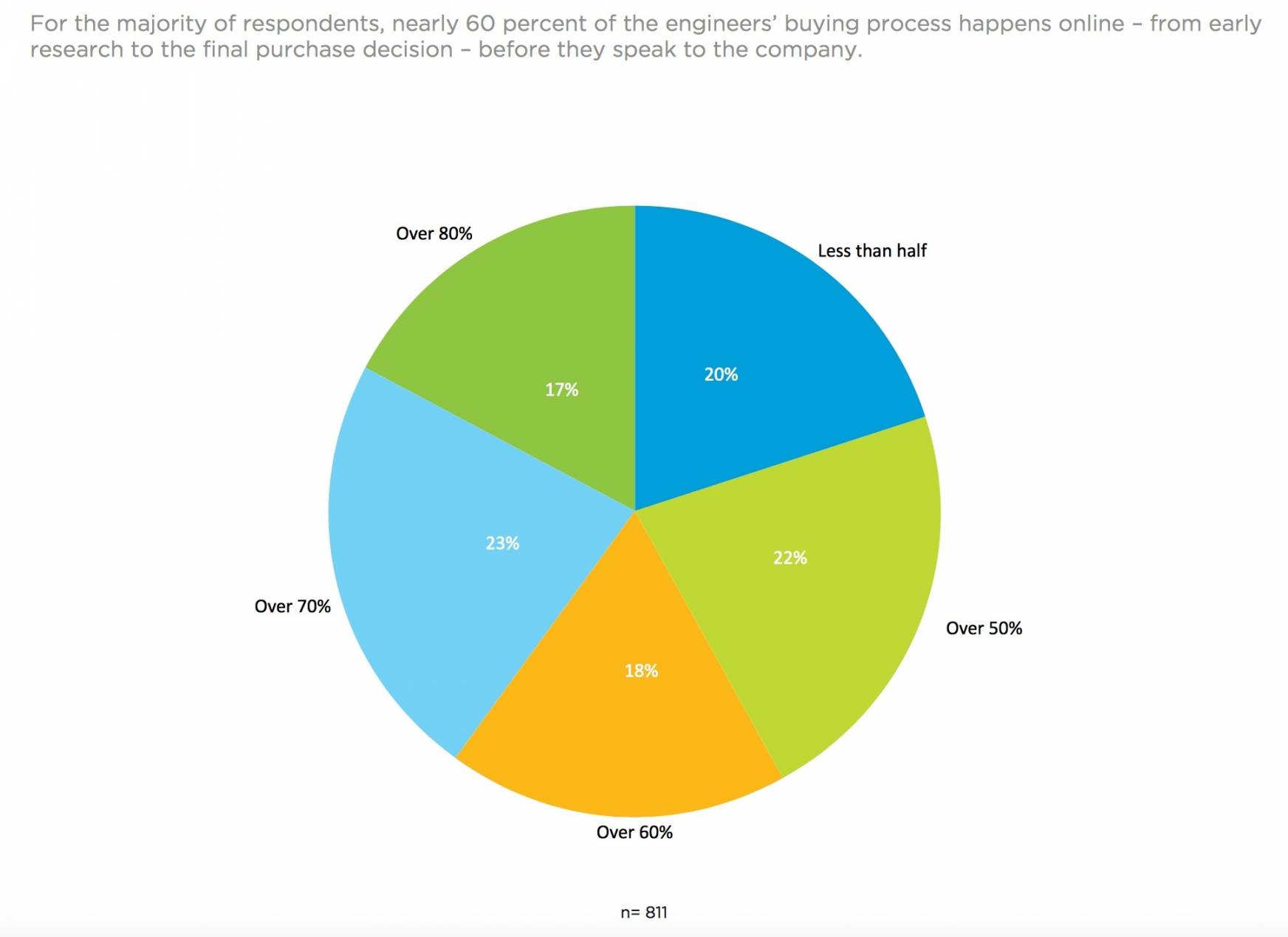 In our Smart Marketing for Engineers 2017 Final Report, we noticed that 60% of the buying process is happening online as prospects interact with digital content on vendor's websites before contacting sales.
As a former marketer at a system integration firm, initially my job was focused on attending trade shows and industry events to capture leads for our sales team. My marketing budget was largely spent on trade shows, magazine advertisements and golf outings, but I never saw the desired results from these activities.
We shifted our marketing tactics from outbound to inbound by optimizing our website and deploying search engine optimization (SEO) best-practices, and we started getting organic traffic to our website that became qualified leads and opportunities for our sales team to pursue.
So how does your technical company start showing up in search results? SEO is a digital marketing strategy that helps your website rank higher in search engine results pages (SERPs).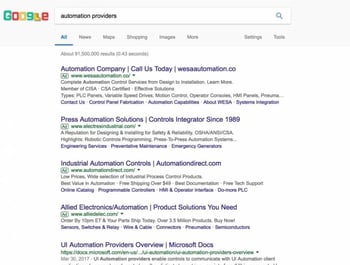 Ranking on the first page of Google requires a content marketing strategy that's focused on SEO best practices.
Search engines don't give out their secret algorithms for how search results are ranked. But, as digital marketers, our job is to try to make sense of the always-changing SEO landscape.
When I first shifted my focus to digital marketing, I quickly realized that I needed to understand SEO to support my content marketing efforts. I started reading blogs from SEO experts including Moz and Yoast to learn SEO best practices, and I slowly applied them to existing web pages.
As my confidence in SEO improved, I started to see our web metrics grow and qualified leads coming throuh the website. The moral of the story is this: you don't have to be an SEO expert to start ranking well on search.
"You don't have to be an SEO expert to start ranking well on search."
By making tiny improvements to your web pages, like adding meta descriptions or internally linking content, you will start to see your search rankings improve.
Digital marketers often get caught up in optimizing for search engines and forget that your content should be customer-centric. When applying SEO best practices and strategies, always keep your buyer personas in mind.
Search engines look for specific SEO applications, like building links and keyword integration, but your web analytics and metrics also play key roles in your search rankings. If you're seeing a high bounce rate on your website or low time-on-site metrics, then Google will place you lower in search. This means making your website customer-centric and user-friendly will lead to a better search engine ranking.
To help optimize your website to perform well on search, we've compiled an SEO Getting-Started Guide that was written with B2B technical marketers in mind. Get started with these basic SEO strategies so your technical audience can start finding you when they search.