5 min read
Guest Blog: Does Your Engineering Firm Suffer from this Skill Gap?
Over the past five decades, an increasingly large gap in soft skill competencies has emerged throughout the engineering industry. Yet simultaneously, the demand for soft skills is growing, specifically in technical fields such as engineering.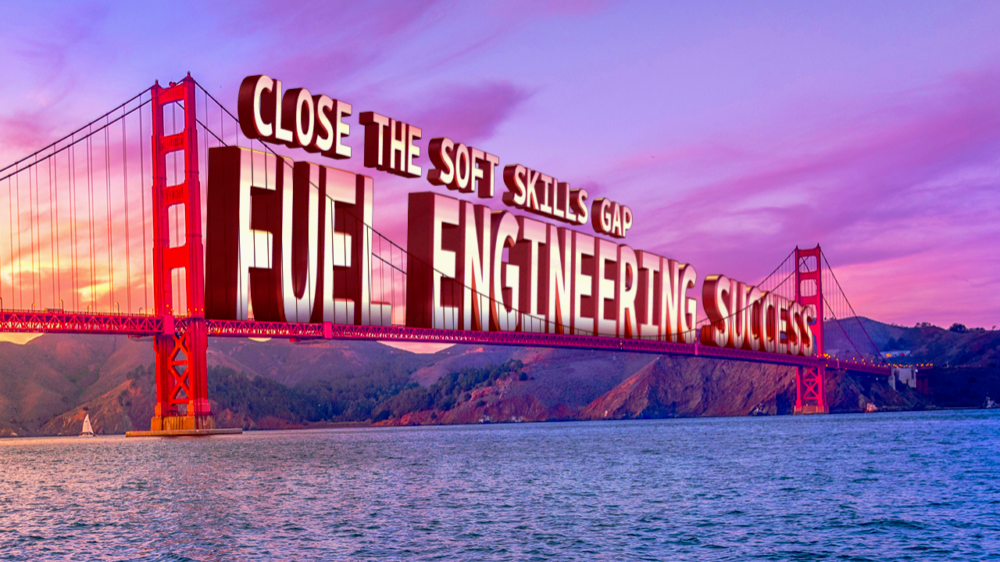 Defining Professional/Soft Skills
Soft skills, also often referred to as work readiness or professional skills, are growing in importance as our economy becomes increasingly diverse and dynamic. As technology automates technical tasks, people will do the work computers cannot, making soft skill competencies essential for engineers' career success.
Soft skills are complex and multi-faceted, and often can only be learned through experience and practice. These skills include:
Communication – both verbal and written, including the ability to clearly and simply communicate complex subjects with others.
Teamwork and Collaboration - the ability to work with others and effectively give and receive positive and negative feedback.
Time Management - the ability to prioritize your projects and tasks and complete work on time.
Adaptability – flexibility and the ability to learn new skills and incorporate them into your daily routine.
History of the soft skills gap in engineering
In 1955, the Journal of Engineering Education published the widely regarded Grinter Report. This report changed the trajectory of engineering education, creating the large and growing soft skills gap present in today's engineering industry.
The Grinter Report initially recommended incorporating social sciences into engineering curricula, seeking a balanced approach to engineering education. However, when given the opportunity to comment on the report, industry representatives stated academia should focus on the hard sciences, and industry would provide on-the-job training in the social sciences, or soft skills. The final report adopted the feedback from industry, and soon thereafter engineering curricula was aimed exclusively at the hard sciences.
Unfortunately, the engineering industry did not fulfill their end of the bargain, resulting in the conspicuous gap in professional skill competencies among entry-level and professional engineers in the modern workforce.
Why are soft skills important?
As our economy evolves and an increasing number of technical skills become automated, soft skills are becoming essential to career success. In addition, most employers view these professional skills as more important than technical skills.
With our increasingly global and technology-based economy, issues are becoming more and more complex. Thus, many of the grand challenges we face today require inter-disciplinary understanding of issues and collaborative problem-solving. Soft skills lay the foundation for effective collaboration and problem-solving, and give workers across disciplines the ability to be innovative and creative, and leverage technology to solve to complex problems.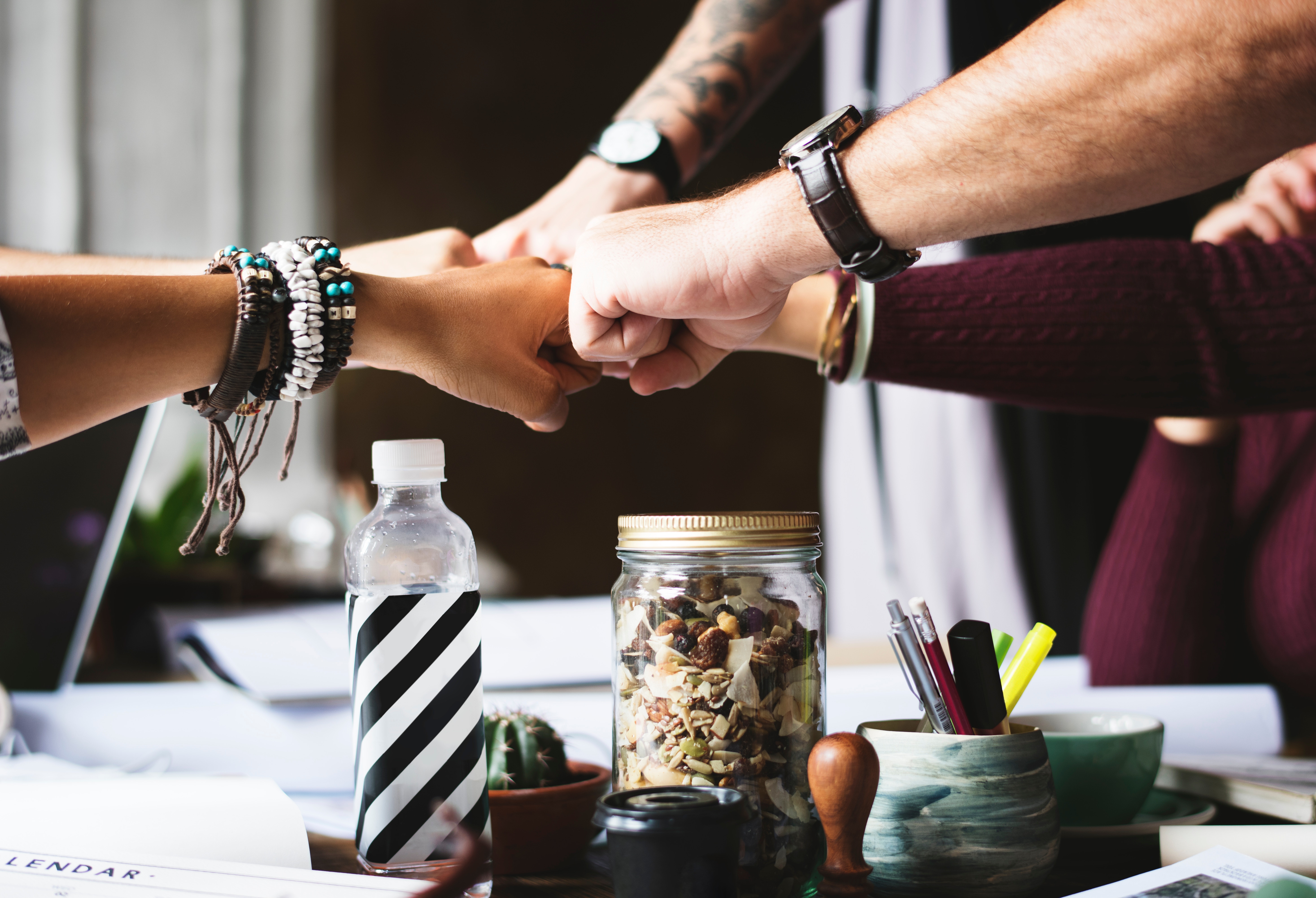 The numbers
Still not convinced? Here are some statistics on the growing importance of soft skills for today's workforce…
According to a Wall Street Journal survey of about 900 executives, 92% of respondents stated soft skills are as important as technical skills. However, 89% also stated they have trouble finding candidates with adequate professional skill competency.
The global Talent Shortage Survey, conducted annually by the Manpower Group found that one in five employers globally cannot fill positions due to a lack of necessary soft skills.
And, according to Pew Research, employment in jobs requiring interpersonal skills (a.k.a. soft skills) has increased by 83% since 1980! And, when asked about the skills most relied on while on the job, employees placed interpersonal skills, critical thinking, and communication at the top of their list.
Tips and tools for developing soft skills
It is hard to impart a lifetime of knowledge and experience into a recent grad or a new hire. So, how do companies ensure their employees are not becoming just another statistic?
Here are some tools to help cultivate an organizational culture prioritizing soft skill competencies among your employees.
Encourage an open and honest organizational culture in which employees can communicate and collaborate freely!

Giving and taking feedback can be intimidating so it is imperative your employees feel safe to communicate openly with both co-workers and supervisors. Developing this culture of impunity will create a trusting, collaborative environment where employees feel their opinion and contributions are valued. An open working environment also boosts creativity and innovation and builds relationships among your employees.
Provide tools and opportunities for employees to pursue continued education – even if it does not directly relate to their field!

As technology pushes our economy forward at an exponential rate, prioritizing a strong learning and development orientation among your employees is foundational to success. Provide the learning tools and resources, and encourage employees to pursue learning opportunities both in and out of the workplace. When you make employees accountable for their own learning, you will ensure your organization is equipped with the skills to adapt to our dynamic economy.
Talk the talk AND walk the walk!

Bottom line – creating a culture of impunity grounded in communication, collaboration, trust, and accountability requires leadership emulating these very qualities. Leaders must not only clearly communicate company values and vision, they must also embody these qualities in every facet of their life. If a leader does not encompass the qualities of the organization, how can you expect employees to take those values seriously?
Focus on success from within – both yourself and your organization!
An internal drive for personal and professional development, one that is not motivated by comparison with others, is a foundational determiner of success. Adopting a career-enabling learning and development orientation is the primary means to take control of career success. A career-enabling learning and development orientation is characterized by an internal desire to excel, honest self-assessment of strengths and weaknesses, and the ability to execute a plan to close personal skills gaps.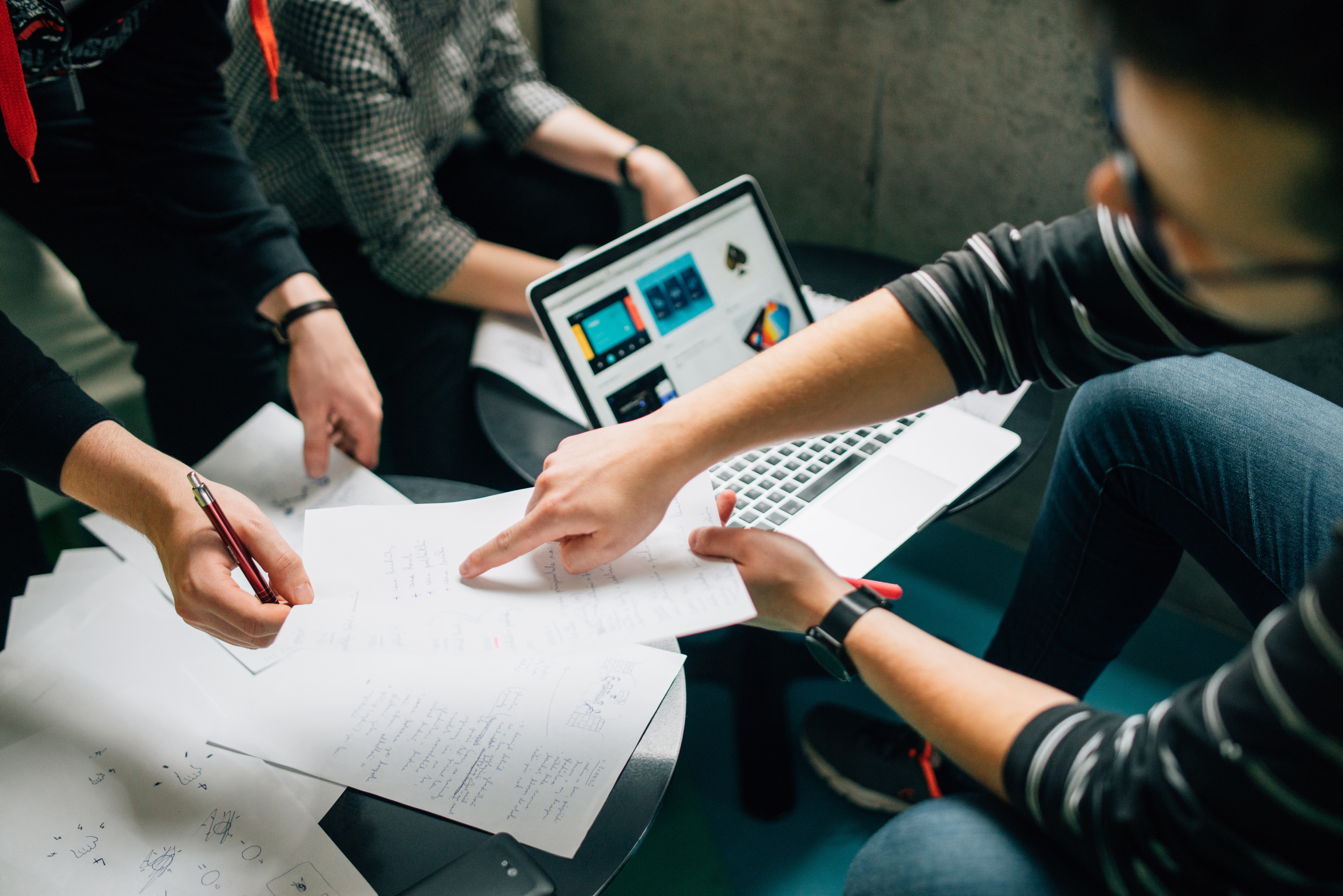 Conclusion
As our economy evolves and technical skills become increasingly automated, engineering firms are realizing how important soft skills are to build an agile and highly effective organization. For individual practitioners, highly-developed soft skill competencies are essential to career success in the digital era.
Shaping an organizational culture of impunity, personal accountability, open communication, collaboration, and trust lays the foundation for soft skill development among your employees. Do this and ensure sustainable, long-term success and increased profitability for both your employees and your organization.
Are you a business owner or leader seeking to build the foundational culture upon which a high-performing, agile, and profitable engineering firm can be built? Are you a practitioner looking to enhance your professional skill competencies? The Engineering Leadership Institute (ELI) created the Performance Certification System (PCS) for organizations like yours and engineers like you!
Through on-site consulting and custom-designed Organization Improvement Plans, ELI leverages the PCS to build high-performing foundational cultures from the inside out. Individuals can take advantage of the PCS's easily accessible digital learning platform to boost their professional skills on any internet connected mobile device, at work, home, or on-the-go. Contact ELI today and gain the soft skills that fuel engineering success!
About the Author
Randy P. Wall, PE, MPA is the President of the Engineering Leadership Institute, teaches soft skills to Engineers, and consults with firms to improve operations and profits. Mr. Wall received his BSCE from UC Davis, and his Master of Public Administration (MPA) from MSU Bozeman. Mr. Wall has his PE in five states including Montana, is an officer for MSE and ASCE, and the Chair of the Engineering Advisory Board for IACET.