Media is changing and we've shifted to inbound marketing. We're creating content and attracting customers through our expertise. So, are public relations, advertising, and trade shows dead?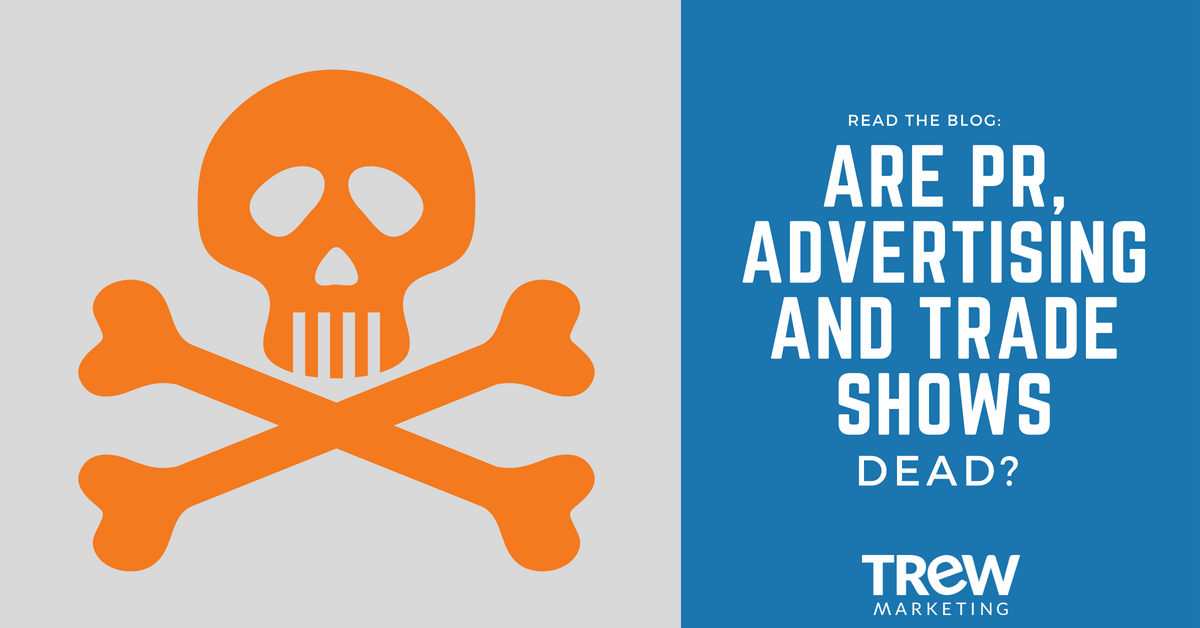 Absolutely not.
But they're different.
If you approach PR, advertising, or trade shows the same way you did a decade ago, you'll be fighting an uphill battle to success. Today, we will discuss the most major shifts in PR, advertising, and trade shows, and how to rethink your approach to spending time and money in these areas of marketing.
Public Relations – the move to social
Then: Public Relations used to be synonymous with a list of print journalists' email addresses and phone numbers. PR teams maintained relationships with top editors and communicated their client's news to appropriate writers when new products were released. Teams would give exclusive product demos to journalists and hope for cover stories and positive reviews. Much information was sent to journalists early – under embargo – until a specific product release date so that print outlets could cover the news and send it to print. Journalists were the key to coverage and relationships were imperative.
Now: The primary change in PR is that the barrier to becoming a "journalist" or hosting an "outlet" is virtually gone. It's not exclusively up to trade publications to decide what news gets disseminated to an audience because companies can add blogs to their websites, individuals can share information through social media channels, and anyone can reach out to social influencers and thought leaders. Companies themselves can share product demos through Youtube.
How to shift: Get in the game! You control your message now, rather than relying on journalists to interpret and communicate it for you.
1. Define your message, communicate it internally to your team, and then share it via your website, blog, and social channels. Reach out and start conversations with influencers about your area of expertise.
2. Create a content calendar to plan and organize what you'll share, when, via which channels, and who is responsible for creating and posting it. Include more than just your own company promotion, share interesting content for your industry and begin to build a following as a thought leader in your space.
3. Develop a constant stream of news by releasing news releases through official channels like PR Newswire. Publications will likely pick up these releases and the postings will create some third-party credibility as your news is hosted on sites other than your own.
Advertising – diversified
Then: For technical B2B companies, print trade publications were the #1 coveted (and #1 most expensive) place to advertise. Companies could buy billboards or the largest floor space at dozens of tradeshows a year. They could sponsor sessions at said shows and pay for publications to run their whitepapers or advertorial content.
Now: Now, paid ads are weaved into every communication platform. Brand awareness comes in the form of sponsorships, advertising for thought leadership initiatives, and paid search.
How to shift: Diversify your advertising spend and sponsor the right opportunities.
1. Develop your personas and then target their exact locations and spend your advertising money with the very specific tradeshows, publications, and news sites that interest them.
2. Consider even using some of your ad spend to update your website so that it ranks better in organic search for the audience you're targeting.
Trade Shows – niche opportunities
Then: There were just so many tradeshows 10-15 years ago, and it wasn't so much as which ones you should attend, but which ones dare you miss? Not attending a trade show meant you were specifically divesting in an area. Conversely, attending shows meant you needed dozens upon dozens of staff to create collateral, booth graphics, and messaging for each show, as well as attend each show.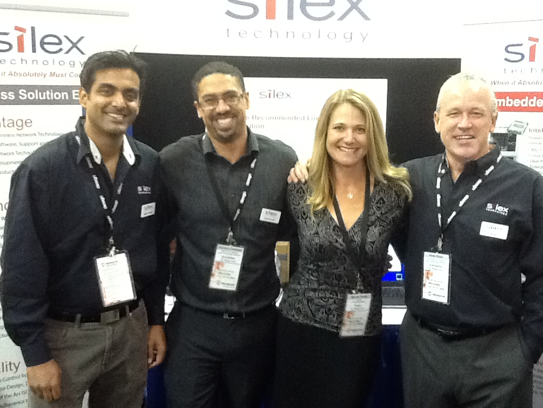 Now: Shows are specific, especially in the B2B space. Where there used to be dozens of large to attend and plan around, there are now targeted shows for specific applications and initiatives. Shows have thought leaders in the industry as speakers and highly technical breakout sessions. There are also many shows you can attend virtually through webinars and follow along with through hashtags on social channels.
How to shift: Take advantage of the right shows.
1. Assess your personas and find out which shows your potential customers attend. Then, look at which shows fit best with your marketing initiatives.
2. Hone your messageand use the show as an opportunity to share that message and gain attention with news.
3. Use the show hashtags to share your input on the topics discussed.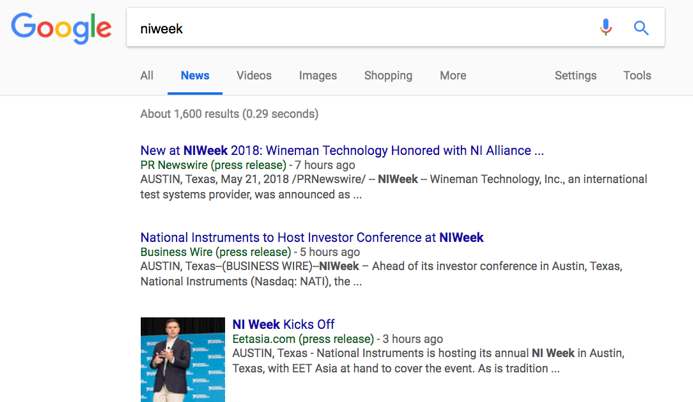 Wineman Technology's news release (released at the start of NIWeek, a global user conference for National Instruments) positioned their news first in results for the show.
All in all, PR, advertising, and trade shows aren't dead but they are different. The changes bring new, more targeted and strategic opportunities and changing your approach will be critical to success.
PR and marketing have changed. Learn how to effectively plan your marketing strategy for today's buyers by downloading our ebook, "Preparing Your 12 Month Marketing Plan."