When 9/11 changed everything over the course of a single Tuesday morning, I was two years into my first job. I was an account executive at Weber Shandwick and one of my clients was Fort Worth-based American Airlines. Over the days and weeks that followed, I had a front row seat to the most extensive crisis response effort ever mounted. It was an experience I still draw upon. In particular, those days come back to me when I'm advising clients about what to say, and when, against the backdrop of potentially sensitive news or trends.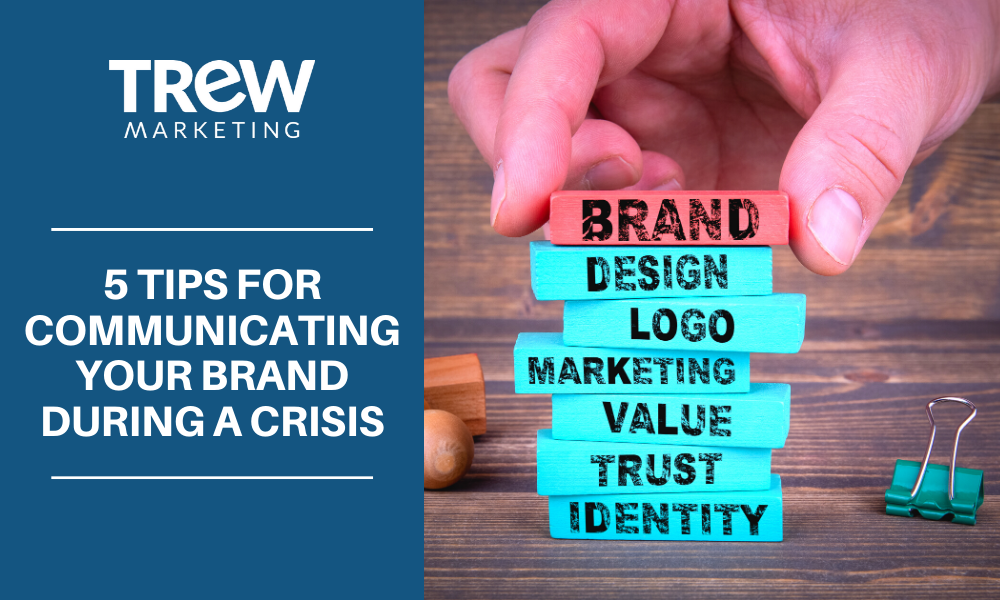 The global COVID-19 pandemic feels like a slow motion 9/11. The fallout from the virus has unfolded over a period of weeks, and the consequences have gone from inconvenient travel advisories to virtually everyone around the world sheltering in place.
So how do you move forward as a brand while acknowledging the gravity of current events? Most of the world's premier consumer brands have pivoted to some form of crisis-related marketing based on their place in the world. Austin's own Tito's Handmade Vodka, for example, is working on its own line of ethanol-based hand sanitizer that it will give away. Gestures like this are great, but not everyone has the recognition or the resources to pull it off. And not every brand has something relevant to offer.
There are ways we can move forward, for ourselves and our customers, in a crisis without changing who we are, what we do, or risk coming off as opportunistic or tone-deaf.
Start by taking a people-first approach. In the midst of a crisis, especially those originating totally from external forces, don't be shy about picking up the phone and talking to your customers or clients live. Find out what they're concerned about. Are they worried about fulfilling orders? Are they trying to manage a remote workforce? You may find more in common now than at any point in the relationship. It helps to know they're not in this alone, and that you're thinking about the future. With vendor-client relationships it can be easy to slip into the role of "trusted advisor," but this is not an opportunity to sell them on services or explain why your business model is suited for this particular crisis. Let them guide the conversation, and if you can help through your core service offerings, great. If not, that's great too. When the dust settles, they are going to remember that the conversation happened, not necessarily what the topic or outcome was.
Stay on-tone but go off-message. Avoid the temptation to look for an opportunity. Anything you do that mentions the crisis at hand should be insulated from the funnel unless you have something that will absolutely meet a need. Newsjacking a crisis in conjunction with an offer or promotion will come off as ham-fisted and opportunistic. That being said, the global impact of COVID-192020 has impacted virtually everyone and not having a response could also leave you in an awkward spot. In the wake of a crisis, it's important to adhere to your brand attributes for any communications – internal or external. Stay true to your brand voice. If your brand identity is inspirational, find a way to be encouraging. If your brand voice is informative, find a way to educate. Exercise the discipline and have the self-awareness to understand where your audience is and what they need from you.
Don't be afraid to adjust your goals. You spent a lot of time planning for 2020 and watching those plans go up in smoke isn't fun. But it's also not a sign of defeat or bad strategy. When things go sideways, the longer you delay the longer you and your customers are going to feel the bite. If hitting 400 new contacts is a goal and you're counting on Q2 tradeshows for those, you need to recalibrate quickly. Given the open-ended nature of COVID-19, getting comfortable with change is in all of our interests. Start those conversations early and be flexible enough to evolve as things change. For some actionable tips on pivoting your marketing plans in the wake of COVID-19, check out our recent blog post.
Know where you fit into the conversation. While it's important to not lose sight of your brand identity, it's also critical to know where to interject yourself. With COVID-19, remote working is a real issue companies are dealing with. TREW Marketing has more than a decade of experience to draw on when it comes to a distributed team, so offering insights into how to manage the new remote working landscape is an area where we can offer customers, prospects, and the industry at large some hopefully valuable perspective. More than anything, in times of uncertainty people need information that is reliable, timely, and actionable. If what you have to say doesn't satisfy all three of these criteria, seriously consider holding it for another time.
Don't look back on how you used this time with regret. This is good advice in any situation, but COVID-19 has presented us with the unique challenge of social distancing. In this way, it has done what no productivity or marketing automation tool could – it has carved away a lot of the busywork we've created for ourselves. There are fewer meetings, and for most B2B environments face-to-face meetings aren't happening at all. People aren't commuting. Nobody's travelling for work. What's the most effective way for your company to use this time? Many of my industry colleagues are taking the opportunity to address the nagging items on their to-do lists that haven't exactly been mission critical. Web copy and content is being updated, contact lists are being scrubbed, and stale nurture streams are being reevaluated. When shelter-in-place is over, you'll want to know the time you spent flattening the curve didn't also flatten your brand.
Crises like 9/11 and COVID-19 thankfully don't happen often, but when they do it tends to change the business landscape in a lot of little, unpredictable ways. Thinking critically about whether or not your brand has something meaningful to offer can help you move forward in times of uncertainty.