Last year, topic clusters became the newest SEO strategy, making keyword planning an outdated tactic for ranking well in search. While this new SEO strategy has changed the game when it comes to search, it hasn't taken away keyword's relevance and importance to SEO.
Keywords have always ruled when it comes to ranking well in search engines. We, as marketers, have slaved over picking the right keywords. We've worried about picking keywords that exactly match what our buyers are searching for. We have produced a ton of content optimized around variations of keywords to ensure we meet our ideal buyers wherever they are searching.
Selecting keywords is an art that requires hours of researching, strategizing, executing and hoping that your ideal buyer searches the right term when all is said and done.
Topic Clusters > Keywords
Thankfully, topic clusters have arrived as a new SEO strategy to bring sense to the world of search. Instead of building web pages optimized around one keyword, you build your website around key topics that are central to your business and services.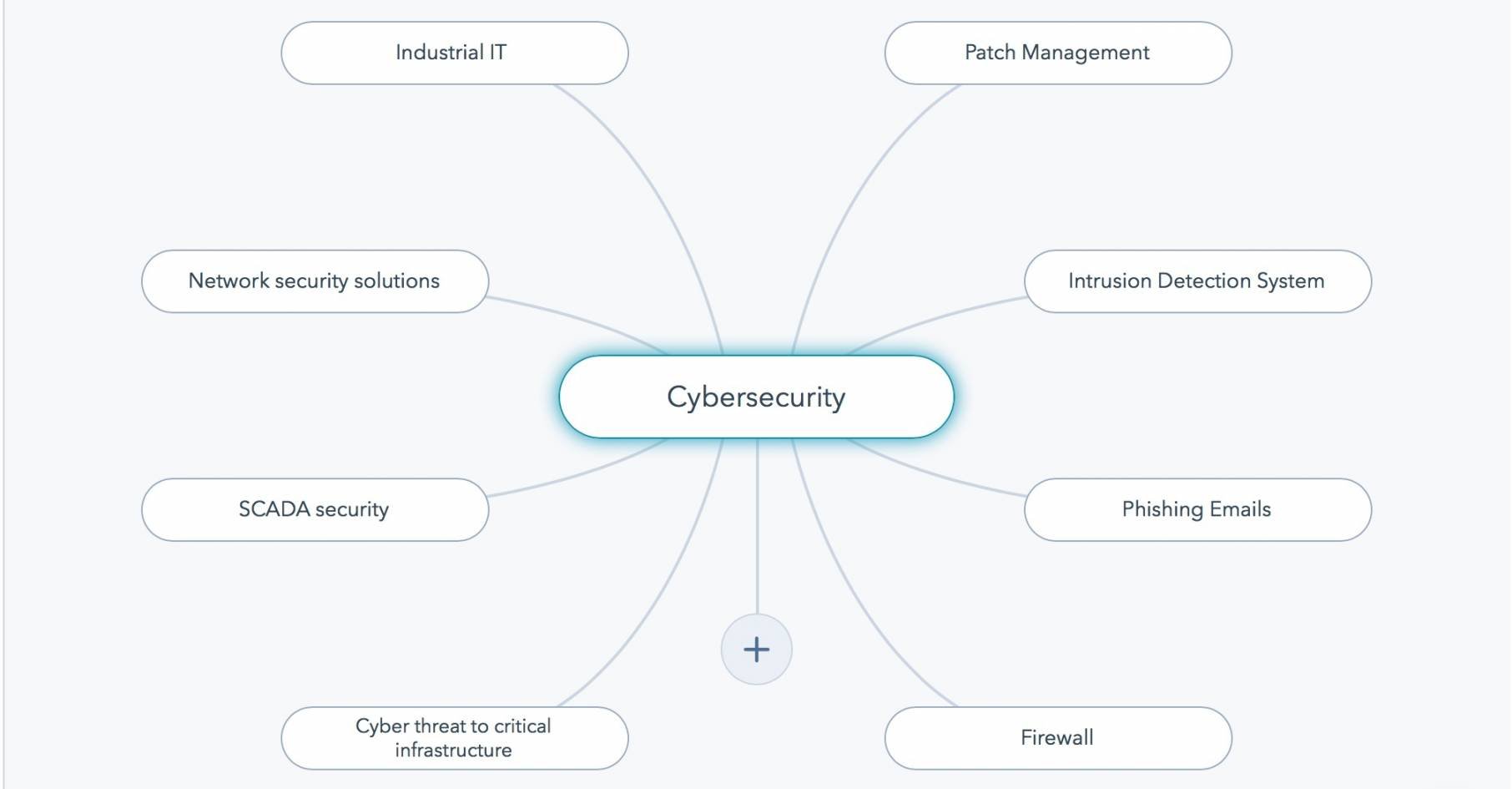 Here's an example of a topic cluster on cyber security with subtopics mapped out.
Gone are the days when marketers worry if we have picked the right search term for our buyer personas. Instead of struggling to produce a ton of content optimized around every keyword variation, digital marketers now only have to focus on examining a topic thoroughly and completely within their digital content. Topic clusters aren't about selecting the right keyword; they're about covering a topic in great detail so you prove to visitors and search engines that you're a subject matter expert.
In essence, topic clusters allow you to develop a content strategy that fully covers your topic--not fool a search engine that you've optimized content around a keyword. You can now approach SEO and content marketing like a newspaper dedicated to investigating a topic completely for your readers.
To build a topic cluster, you need to brainstorm subtopics. Subtopics help to fully cover a topic in detail by getting into specific applications and questions on a topic. Your topic cluster is housed in your pillar page--a page that generally covers your subject and links to and from your subtopic content. This is not just for improved user experience--search engines see the linking between pages and interpret this to mean the content is related.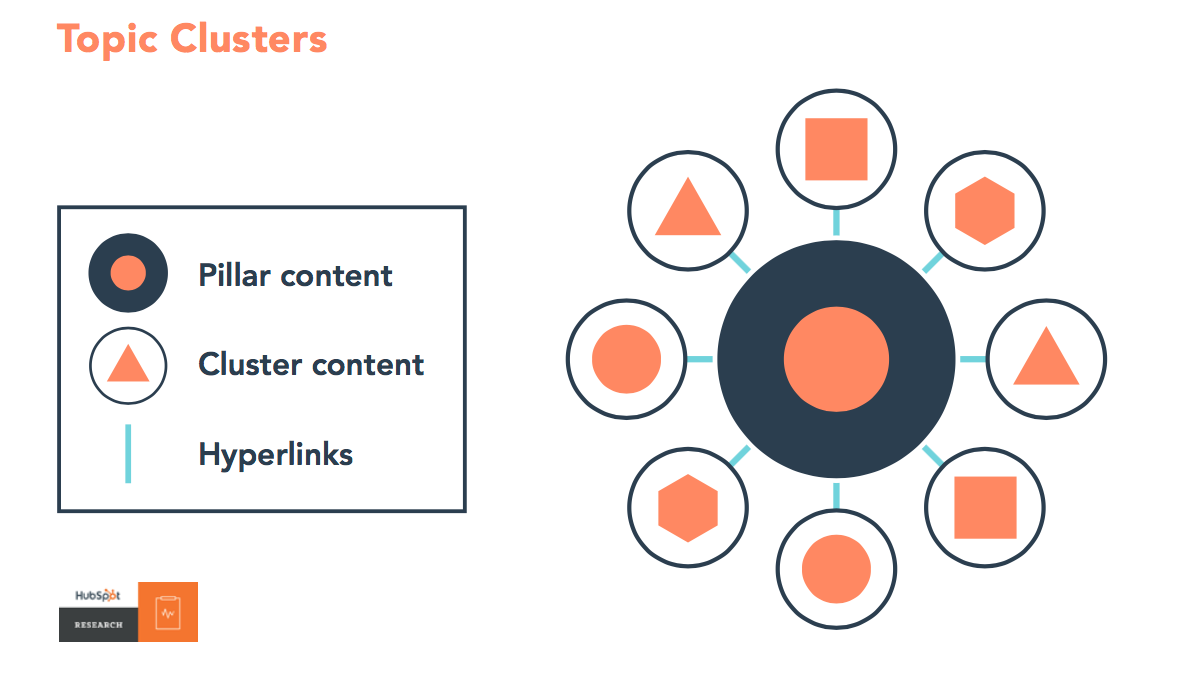 Here's a great example of how topic clusters are made with cluster content supporting and linking to pillar content.
Keywords haven't gone away
Now as a boilerplate warning--don't read this blog and decide to throw away your keywords completely. Keywords and keyword research are still relevant and should be examined as part of your SEO planning. But topic clusters have made keywords and keyword research less important to your SEO strategy.
You still are going to want to make sure to optimize each web page on your site around a keyword. HubSpot's strategy tool allows you to build out topic clusters and assign each a keyword. HubSpot even gives you average monthly search volume on each keyword so you can trust that you're picking a keyword worth the effort.
SEO is for people, not search engines.
At the end of the day, SEO and content marketing are all about people. You may be able to fool a search engine into pushing your web page up in SERPs, but you can't make someone click on your content or convert to a lead based on your keyword optimization. You need quality content that covers a topic and guides a user through the buyer's journey so they grow to know and trust you.
Want your website to perform better on search? Read our SEO Getting-Started Guide to learn how to start ranking better in search.

Marketing Manager
TREW Marketing is a strategy-first content marketing agency serving B2B companies that target highly technical buyers. With deep experience in the design, embedded, measurement and automation, and software industries, TREW Marketing provides branding, marketing strategy, content development, and digital marketing services to help customers efficiently and effectively achieve business goals.