3 min read
How to Interpret Technical Marketing Insights
An effective marketing strategy starts with an ironclad understanding of your customers, market, and competition. Making decisions based on assumptions can be costly, especially for lean marketing teams. One way to monitor market trends is to review or conduct research. Market research involves identifying specific audiences and exploring their needs, behaviors, and motivations. When you have a clear understanding of your customers' goals and values, you're more likely to match them with the products and services they need.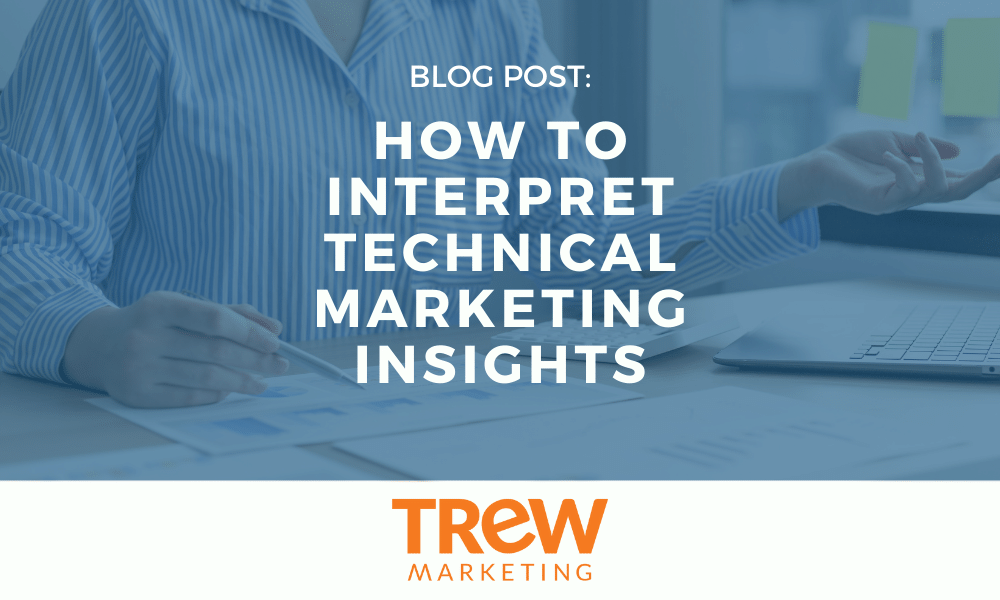 While critical, it can be difficult to find the time and resources to complete these kinds of projects. To help technical marketers better understand the information needs of their unique target audience, we dedicate time each year to conduct a research study in partnership with GlobalSpec. And we're not the only ones! If you're curious about other resources for technical marketing insights, we've gathered a few here.
These kinds of reports can be excellent resources for marketing planning, but it's important to understand how to contextualize the information you're gathering. Here are a few questions to help you assess the validity and relevance of reports:
What's the research method?
Methodology contextualizes insights. Read the upfront information, so you can better understand how the data was collected. Some reports take a quantitative approach, collecting large amounts of data using surveys or polls. Others take a qualitative approach–getting to the heart of the "why" behind customer motivations with individual interviews and focus groups. For deeper insights, it's important to consult a mix of quantitative and qualitative research to understand the "what" and the "why."
What's the sample size?
How many people participated in this research? Who are they? Do they represent your target audience or something similar? A good sample size depends on the size of the population you're focused on, but when the sample size is larger, the margin of error is usually smaller. Research method matters here too; you can glean many important insights from 12 qualitative interviews.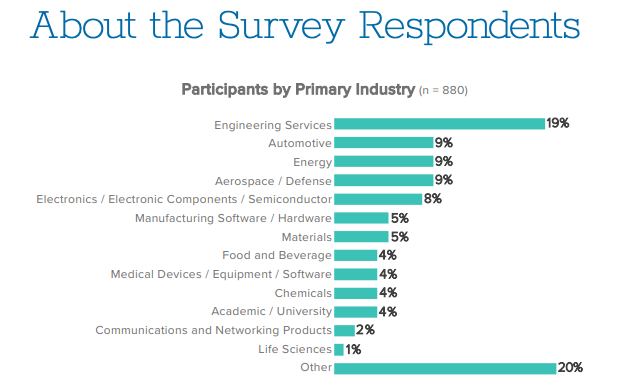 Look for information about the surveyed population, like this chart from TREW's 2022 research report.
Where, if anywhere, does this information fit into your buyer personas?
Buyer personas are fictional representations of your ideal customers based on real data (e.g., customer demographics, online behavior, goals, concerns, etc.). They're not static. As you learn more about your personas, expect to revisit and refine them over time. Based on everything you know about your customers, does the information make sense? Does it contextualize other behaviors? Could any of this information augment your existing buyer personas?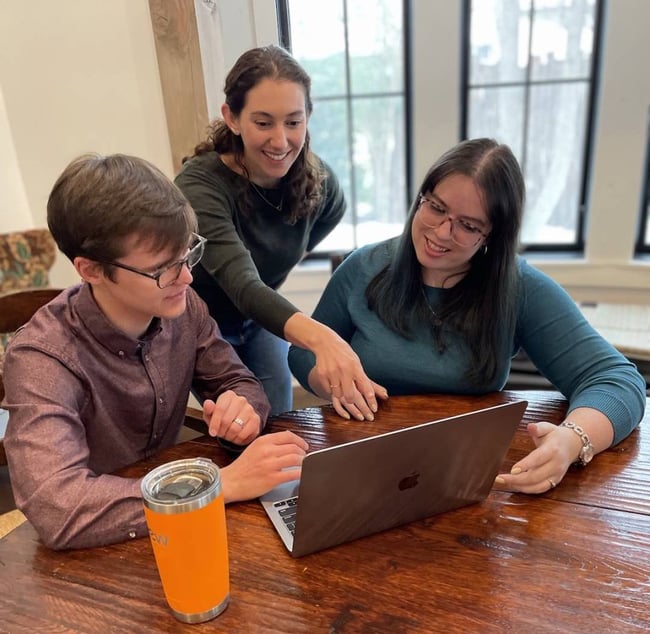 The TREW Crew frequently uses industry research as a way to begin group brainstorming sessions.
What information surprised you the most in this report? / What do you want to learn more about?
Follow up on information that was new to you. Curiosity helps you stay competitive!
---
Ready to read on? Check out our 2022 State of Marketing to Engineers report.

Wendy Covey is a CEO, a technical marketing leader, author of Content Marketing, Engineered, one of The Wall Street Journal's 10 Most Innovative Entrepreneurs in America, and she holds a Texas fishing record. She resides in a small Hill Country town southwest of Austin, Texas, where she enjoys outdoor adventures with her family.
TREW Marketing is a strategy-first content marketing agency serving B2B companies that target highly technical buyers. With deep experience in the design, embedded, measurement and automation, and software industries, TREW Marketing provides branding, marketing strategy, content development, and digital marketing services to help customers efficiently and effectively achieve business goals.