We're now a little bit past the halfway point in 2022, and if you're a marketer trying to decide how to approach your events and trade show strategy, it can be a confusing time. It's a very dynamic environment with travel coming back to normal, but with some slowdowns in the airline industry making travel to events a bit less fun than it was pre-pandemic. And we're seeing a lot of innovation in hybrid events where you have a user conference, for instance, that's half in-person and half virtual.

Let's break down a few trends we're seeing around events to help you maximize your team's time and your company's ROI.
Trend 1: Engage in or Host Highly Targeted Small Events
There are a lot of events happening now that are not just the type of mass trade shows and conferences you are likely familiar with.
Instead, many companies are hosting smaller events with the goal of fostering in-person connections and diving deeper into targeted topics.
You may want to consider attending, or potentially hosting, one of these targeted events as this could be a great option for growing highly qualified contacts.
Trend 2: Bring Your In-Person Event Online
Since many companies divested in physical event attendance in 2020 and 2021, when hosting an in-person event you should consider simultaneously developing a plan to make all the event content available on your website throughout the several months after the event.
Doing this will provide a pipeline of relevant content for your key audiences and you can boost lead generation by gating the high-value content, such as presentation recordings, with a contact form.
Trend 3: Drive Event Traffic to Your Website
When exhibiting at a trade show, to make this opportunity a truly valuable lead-generating marketing asset, you can't just show up and hand out SWAG and business cards with contact information or host a prize-based drawing in the hopes of gathering some relevant contact information from attendees.
Instead, you need to have a well-planned marketing asset available that can drive traffic to your website. One way to do this is to have a banner or handout with a QR code that leads to a relevant page that features a gated resource, such as a white paper, so that you have the potential to collect contact information as well.
Take Advantage of Webinar Opportunities Too
There are many opportunities now to participate in web-based events such as sponsored webinars, industry panels, and other virtual events.
In conjunction with your PR efforts, you could engage in a sponsored webinar opportunity with one of your target publications. To get even more mileage out of a sponsored webinar, you should consider partnering with another company or trade organization, which will provide you with exposure to their database as they promote event attendance as well.
For a deeper dive into the latest event trends, tune in to Episode 93 on the Content Marketing, Engineered Podcast. During the episode, Garrett Burnett, Global Events Manager at Silicon Labs, walks us through SI Labs approach to industry events in 2022-2023, their user conference Works With, and innovative approaches to webinars and workshops.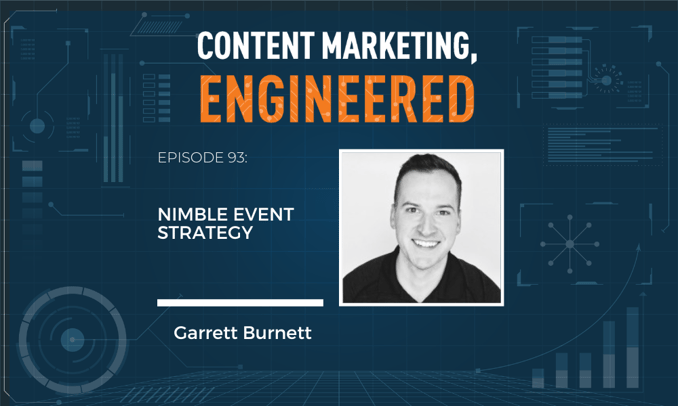 Wendy Covey is a CEO, a technical marketing leader, author of Content Marketing, Engineered, one of The Wall Street Journal's 10 Most Innovative Entrepreneurs in America, and she holds a Texas fishing record. She resides in a small Hill Country town southwest of Austin, Texas, where she enjoys outdoor adventures with her family.
TREW Marketing is a strategy-first content marketing agency serving B2B companies that target highly technical buyers. With deep experience in the design, embedded, measurement and automation, and software industries, TREW Marketing provides branding, marketing strategy, content development, and digital marketing services to help customers efficiently and effectively achieve business goals.