Uncertainty. There is a lot of that going around these days, as the world reacts to the spread of COVID-19, or Coronavirus. As with other crises both local and global in scope, business leaders need to keep calm, stay informed, and react quickly when policies and plans are needed to protect their employees, customers, and business. Uncertainty can also present golden opportunities to innovate and grow.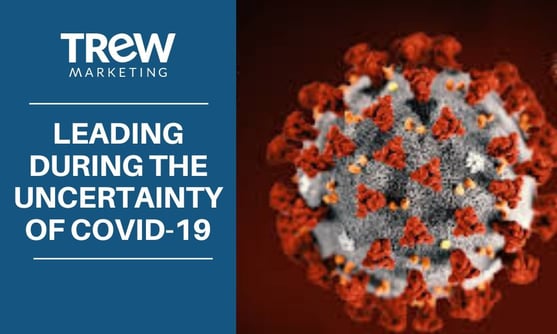 As most Americans over a certain age, I vividly remember 9/11. I wasn't in New York nor Washington D.C., rather my morning was spent in Austin, Texas, snapping a few quick pictures with my birthday baby Grayson who turned one, then heading into work.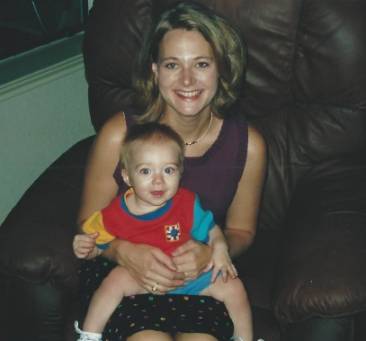 Once I heard the news, I gathered with hundreds of co-workers in front of a TV inside the National Instruments' cafeteria and watched the horror unfold. Within a short span of time (two hours perhaps) then CEO James Truchard made a heartfelt PA announcement heard throughout the facility, inviting employees to leave work as desired to be with loved ones, and we all held a time of silent prayer and reflection. More leadership communication came in email and staff meetings over the weeks to follow. The way leadership handled this external crisis made me feel valued, respected and understood. It was one of many excellent internal communication examples which helped fuel a decade or more of Best Places to Work awards for the company.
Communication is crucial during uncertain times and should happen early and often. Your stakeholders need to understand the what, why, and potentially how behind actions such as policy changes. Even if no actions are needed, provide reassurance that leadership is on top of the crisis. Through times of uncertainty or a crisis you can demonstrate concern, strengthen trust, and reinforce brand pillars. Consider your tone, striking a balance between formality and personal connection. After all, these aren't just employees, customers, and stakeholders… they are concerned people, just like you and me, looking for reassurance.
Change is often unsettling. The business disruption many of us are experiencing – cancelled events, no travel policies, working from home, re-learning how to wash hands – may very well last longer that we anticipate. Recognize that some change management will be needed to align, build confidence, and run effectively. This might be in the form of new processes, software, or simply more frequent staff check-ins.
Crises provide an opportunity to innovate. When you are forced into change due to a crisis, it allows bandwidth to refocus in other areas. For example, if your next three events have cancelled, re-direct those efforts towards an activity to enhance your company's digital presence, such as shooting demo videos, revamping key pages of your website, or staging a webinar.
In the case of the Coronavirus, here are some examples of early communication and innovative offers I found particularly effective:
Grounded from a trade show? Here are 5 ideas for re-focusing your efforts:
Set up your demos, and create videos of each with the staff member presenting
Deliver the planned conference presentation(s) via video AND live or recorded webinar
If the event organizer is offering virtual presentations or booths, jump in early and socially share with the event community
Revamp a key industry web page on your site as an optimized pillar page
Create new case studies with customers and partners – they may be in re-focus mode too and have extra bandwidth you can snag
Need hands-on help? If your business is struggling with how to communicate or re-focus marketing efforts during uncertain times, TREW is here to help. Schedule a meeting with a Specialist – Contact Us.