The traditional ways of marketing and selling to B2B audiences have evolved, thanks to the Internet. While the times have certainly changed, many engineering and technology companies haven't shifted their efforts to include inbound marketing.
Today, successful technical and engineering companies use inbound marketing with content as the fuel, to reach new prospects and nurture leads through the buyer's journey.
Check out our new buyer's journey infographic and learn how companies like yours are aligning their sales and marketing teams to reach new clients online and grow their new contacts, leads and sales.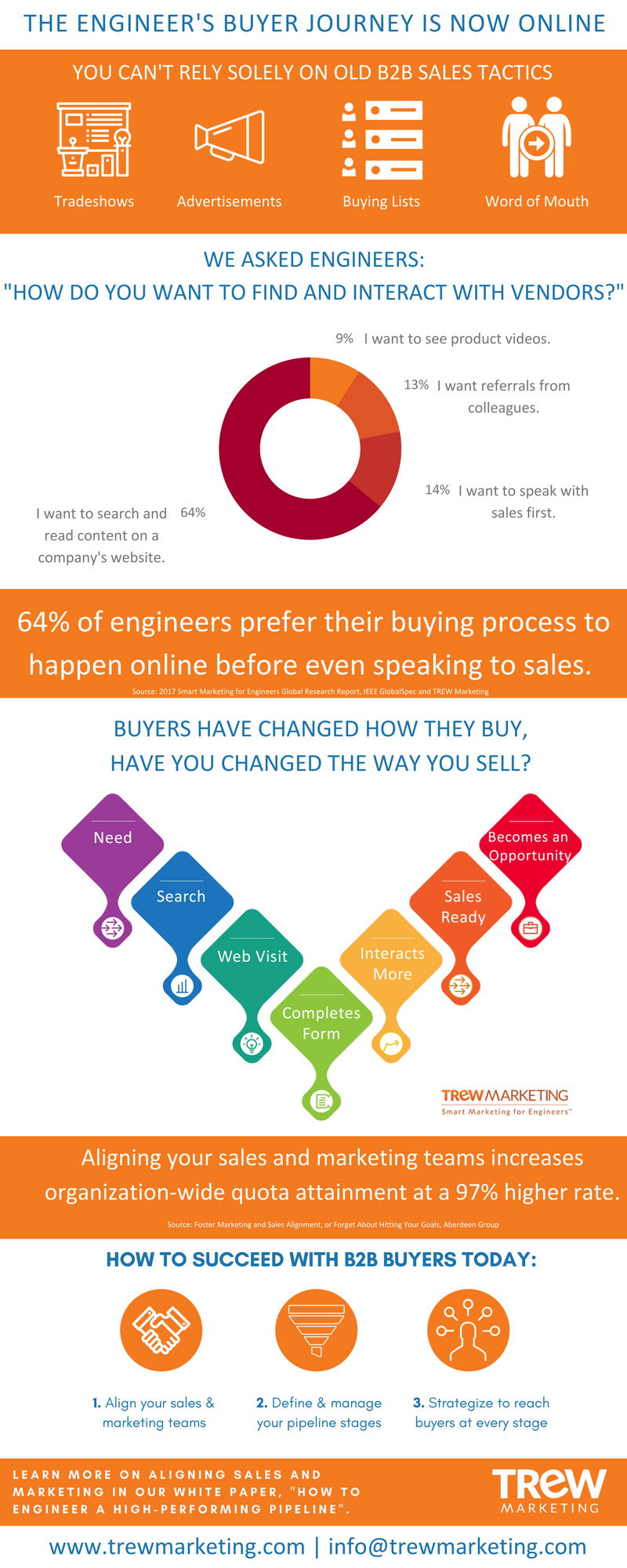 Times have changed. Sales and marketing teams need to work together to implement smart pipeline management and grow their reach online.
Read our new whitepaper, Smart Pipeline Management for Engineers, to begin aligning your sales and marketing teams today.
To go deeper into learning how you can grow and manage your pipeline, watch our on-demand webinar, Accelerate your Pipeline Performance with a Buyer-Centric Approach. This webinar walks you through each step of the buyer's journey, and how both sales and marketing can work together to improve conversion rates and pipeline efficiency.
Need an outside advisor to get your marketing and sales team aligned and accountable? Schedule a meeting with a TREW Marketing Specialist to learn more about our Smart Pipeline Management for Engineers Workshop.