Inbound Marketing? I was skeptical the first time our Marketing Manager introduced this term to me for our business. As a 90-person engineering and automation firm, I had difficulty believing that a potential customer would search for "Allen-Bradley PLC Programmer" or "Mechanical Engineer" in Google to find a firm like ours. After all, our business model has always been based upon face-to-face meetings where we can personally introduce ourselves to potential clients. We decided not to pursue this.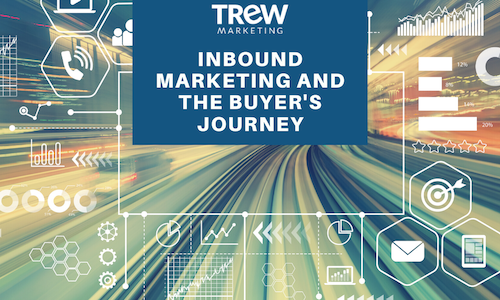 A few months later, I was speaking with a leader of a similar firm located in a different region. The concept of inbound came up and he shared with me that one third of his new business came from online generated leads. I decided we better learn more about this!
While researching firms to help lead us through this effort, I immediately did a search on Google (right? I mean what else would I do?). TREW Marketing came up both in my online research as well as in my networking efforts. They had a unique background in marketing to engineers. We hired TREW in late 2015 to lead us through an inbound process including Messaging, Positioning, Web Design & Deployment, Content Management and SEO.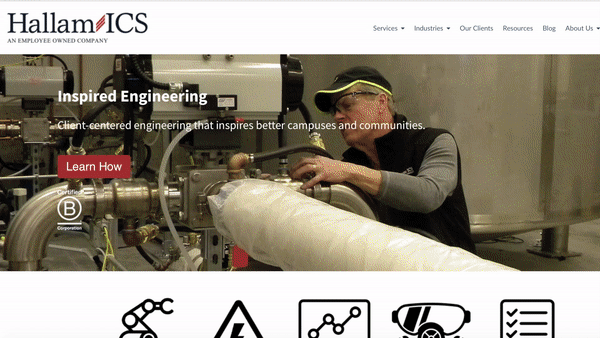 We committed fully to inbound from the start and adopted TREW's message that "inbound is the engine, content is the fuel.". When our new website was launched in Q2 2016, we had a backlog of blogs ready to be posted and were generating ideas for white papers, enewsletters, ebooks and videos. These first nine months of our inbound efforts have been a TREW learning experience!
If you are considering implementing an inbound approach, I'll share some thoughts from our journey:
First, make sure there is buy-in from your organization. Content creation takes time, effort and commitment.
Second, have an open mind. For me, many of these concepts are new. Research your competition, tap into your professional network and hire outside expertise to help guide you through the process.
Finally, recognize that inbound is only a piece of your company's marketing efforts. It can't, nor should it be expected to, replace your traditional outbound efforts.
This last point was reinforced to me recently from an opportunity that came through a combination of both outbound and inbound. A prospect received a referral to us from a long-term client. The prospect then searched for us on Google and spent over 5 minutes on our site, visiting multiple pages and eventually downloading a technical document. He called us shortly thereafter.
While he most certainly would have contacted us from the reference alone, his ability to evaluate our capabilities online prior to making a call was part of his process; on his time and his terms. When he called our Project Manager, he did not ask one question to "qualify" us. He basically just passed along the Scope of Work for the project and said he wanted to get a proposal. This buyer's journey helped us to understand that there are many facets to a successful marketing effort.

How have we done since implementing an inbound approach? Our stated goal at the beginning of the project was to increase web traffic to our site and to generate leads from our online presence. Our hope was to double our site visits in 18 months. After four months of implementing a B2B inbound marketing approach, our visits have increased nearly 150%. We are now seeing leads follow, along with how our online presence has supported our brand with existing clients and recruiting efforts. Inbound marketing? Absolutely!
---
Ready to get started? Follow our B2B inbound marketing checklist.