What if you were faced with the huge task of rebranding your company with a new name? Would you know where to start? Marvin Test Solutions – formerly Geotest - Marvin Test Systems – faced just that challenge and turned to TREW Marketing to lead its Branding and PR efforts, as the company re-launched under its new name and re-positioned to focus on the global mil/aero test market.
Watch the video testimonial now and read more below about the rebranding launch and results.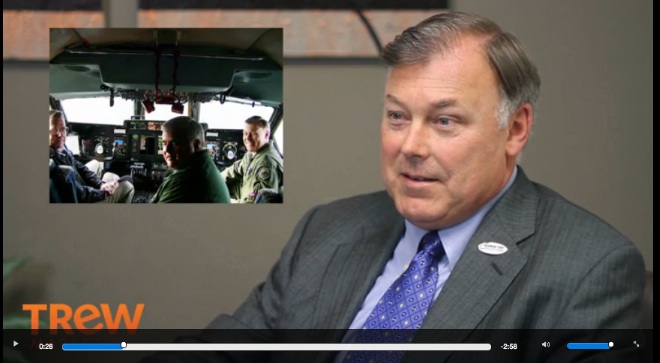 About Marvin Test Solutions
Marvin Test Solutions, a vertically integrated test company, has delivered innovative, feature-rich test solutions for flight-line, backshop, and depot-level applications since 1988. As a member of The Marvin Group, an award-winning aerospace company with a 50-year history in the Defense and Commercial Aerospace industries, Marvin Test Solutions has test applications deployed in support of most of the major defense aircraft and munitions in use around the world.
Launching Marvin Test Solutions
Viewing the company's new name as an opportunity to share Marvin Test Solutions' 25-year legacy and vision for the future, the TREW and MTS teams undertook a full media campaign. The branding ad campaign titled "New Name. Same Aim." – coupled with a multi-city press tour in the US and Europe – resulted in "tremendous results" as the Marvin Test Solutions CEO explains:
"The work that was done by TREW to get the word out on our new name in the functional electronics test world has been nothing short of tremendous," says Steve Sargeant, Major General USAF (Ret.) and CEO of Marvin Test Solutions. "The value of having TREW on our marketing team is great resourcefulness and great flexibility."
Marvin Test Solutions went on to extend its relationship with TREW, working on a homepage revamp and continued PR and event support. The team especially found persona and strategic planning exercises valuable, using the results to set the ongoing strategy for further brand awareness in target applications areas in 2014.