Webinar
Delivering Content to Engineers
6 Marketing Tips for Manufacturers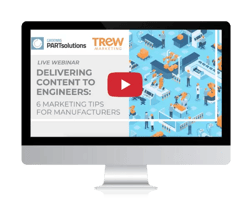 Adam Beck and Wendy Covey break down research findings from two 2021 reports of how engineers and architects seek information for their jobs.
Manufacturers will learn how to streamline their website and deliverables, improve their online experience, increase conversions, and get specified. By using feedback and data directly from Engineers and Architects, manufacturers can tailor their strategy and invest strategically for the future.

In this webinar, you will learn:
How much of the buyer's journey is spent online before buyers reach out to sales

Which content is most popular, and most valued by technical buyers

Which content is most valued specifically for sourcing components

How often CAD/BIM file downloads lead to purchase

Most effective marketing tactics to reach technical buyers

How technical buyers prefer to engage with sales prospects with engaging, actionable content.
About the Speakers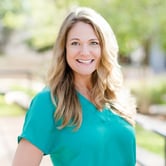 Wendy Covey
Wendy is the CEO and Co-Founder of TREW Marketing, a leading marketing agency serving companies targeting technical markets. Drawing upon her deep experience in marketing within the engineering space, she helps companies connect with customers, build trust and drive sustainable results using a smart inbound marketing and sales approach. Wendy was named by The Wall Street Journal editors among the Ten Most Innovative Entrepreneurs in America. Prior to co-founding TREW Marketing, Wendy was a member of the marketing leadership team at National Instruments for 12 years.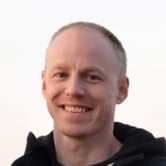 Adam Beck is the Director of Marketing at CADENAS PARTsolutions. A marketer for 20 years, Adam has worked with hundreds of marketers and manufacturers, helping them deliver content and optimize their digital customer experience. He knows people don't care about features and benefits, but how something has transformed a business, a process or a life. Adam goes above and beyond to make sure his customer has the best possible experience and takes the time to ensure they are happy and informed. The Goal: deliver a strategic marketing vision which puts everyone in a position to succeed.