Webinar
Build a Better Technical Website
The Importance of Strategy-Driven Content Development and Design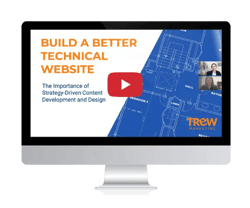 More than 50 percent of the buyer's journey happens online, before a prospect ever speaks to anyone. This means your website is often the first exposure someone has to your company - is it working for you as effectively as it could?
If your website hasn't been updated in years; chronically underperforms in key areas; doesn't reflect your company, services, products or expertise accurately and compellingly; or fails to attract visitors and convert them into leads for sales to close, then this webinar is for you.
During this webinar, Erin Moore and Jamie Tokarz of TREW Marketing walk through the website development process, focusing on the strategy and content development steps.
You'll learn how to:
Set actionable goals for your website, and identify key performance indicators to track web performance post go-live
Identify what your personas are looking for, and what pages of your website deliver this content
Build out your website content hierarchy and identify page needs in terms of functionality and content
Write web pages that speak to your personas' pain points, convey your company messaging, and accurately reflect your technical expertise
Track, update, and optimize your content to keep it up-to-date and relevant
About THE SPEAKERS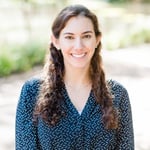 Erin Moore
Account Director
Erin has led TREW's website services since 2017, guiding dozens of technical companies through website strategy and website design projects. From system integrators to test solutions providers, Erin has helped each company define and execute on its website plan, bringing together a highly skilled team of developers, designers and writers to produce websites that meet and exceed company goals.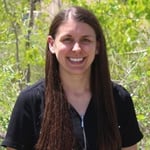 Jamie Tokarz
Content Manager
Jamie has more than 15 years' experience writing technical marketing and web content designed to engage client's target audiences. From creating pages that detail key product and service information to developing high-level company overview content, Jamie understands the importance of creating clear, concise, and consistent web content that will resonate with your company's unique audience and increase engagement.