On-Demand Webinar
Improve Your Prompting to Use Generative AI for B2B Content Development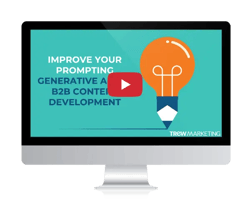 Looking to get more out of AI tools for content development?
The answer lies in prompting. Quality in. Quality out.
Prompting an AI tool is similar to guiding a dinner party conversation or conducting an interview – the way you ask questions has a great impact on the response you get.
In 55 minutes, you'll learn to improve your prompting skills and get drastically better, more customized results from AI tools every time.
In this webinar, we will cover:
Best practices around which tools to use and what to use them for

Collaborative practices for companies and agencies using AI tools

Common prompting mistakes

How to prompt using ChatGPT

A live prompting demo

Reusable templates for prompting

New AI tool features specifically useful for technical B2B content development

Live Q&A
ABOUT THE SPEAKER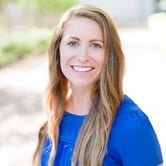 Morgan Norris
Senior Brand and Content Strategist
For the past 12 years, Morgan has helped technical companies define their corporate brand, identify their differentiators, and communicate their value to customers through brand storytelling and content. She's seen the results of creating a foundation for consistent content come true for TREW clients time and again.
Before joining TREW Marketing in 2010, Morgan worked at NI, gaining a deep foundation in test and measurement and engineering technology. At NI, she wrote corporate and product news releases, worked with international customers to create powerful case studies, managed relationships with top test and measurement, science, and engineering publication editors around the country, and developed social media campaigns for corporate brand awareness and specific product launches.
Morgan holds degrees in Public Relations and Spanish, with a minor in Business from The University of Texas at Austin.