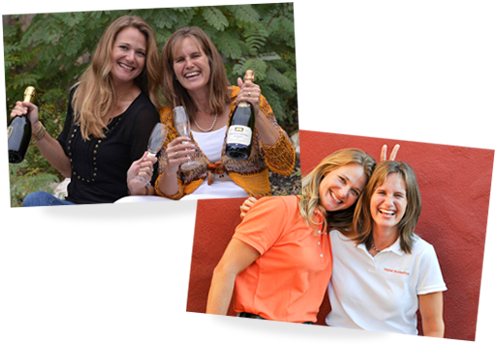 Founded over many lunchtime workouts and evening happy hours, Wendy Covey and Rebecca Geier founded TREW Marketing in 2008 as a full-service marketing agency uniquely serving engineering and scientific companies that target technical audiences. With a combined thirty years marketing in the test, embedded and industrial automation space prior to founding TREW, we developed a passion for the impact scientists and engineers have on our daily lives, from the cars and planes we use everyday, to the scientific breakthroughs that improve our quality of life.
We draw on years of marketing strategy and execution experience in engineering industries to develop smart, integrated marketing plans that prioritize the right media channels, in the right order, to generate leads, drive new opportunities for sales, and help you achieve your business goals.
Most engineers are skeptical of marketing, do not like being marketed to, and as business leaders, are dumbfounded by where to even begin with marketing given how it has transformed in the last decade. However, we have seen firsthand that marketing to technical audiences does work, but it has to be as smart as the people it targets.
We are marketers who get engineers. In fact, we wrote the book on it and are constantly researching how to be even smarter about it. We start with your business, your products and services, your application areas, and your competition. We seek to understand your unique situation, and then take the big concepts of inbound and content marketing and create a long-term, actionable plan that strengthens your brand and drives demand for your business. Every dollar and hour you spend with TREW helps you position your company to compete in technical markets and generate opportunities for your sales team.