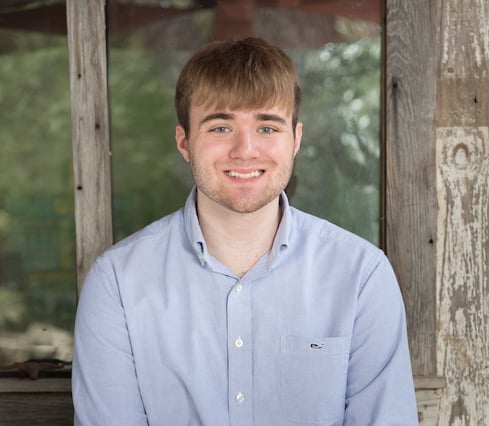 GRAYSON SANDERS
Video and podcast PRoduction specialist
Grayson is responsible for all aspects of post-production work in support of the Content Marketing, Engineered video podcast, including editing footage and engineering sound. He also creates promotional materials such as video shorts, images and contributes to the show blog.
Additionally Grayson serves as video editor for a wide variety of TREW Marketing and client projects, including TREW's popular on-demand training courses.
Grayson's area of expertise include:
Grayson lives in Austin, Texas with his cat Salem. In his free time, he enjoys photography and exploring the city. Below is a photo Grayson took of downtown Austin.