As a new Account Manager for TREW Marketing, I am taking this opportunity to share more information on myself, my background, marketing expertise, and passions. I am so excited to join TREW Marketing's tight-knit group of marketing professionals. I look forward to learning and growing into my new role at TREW.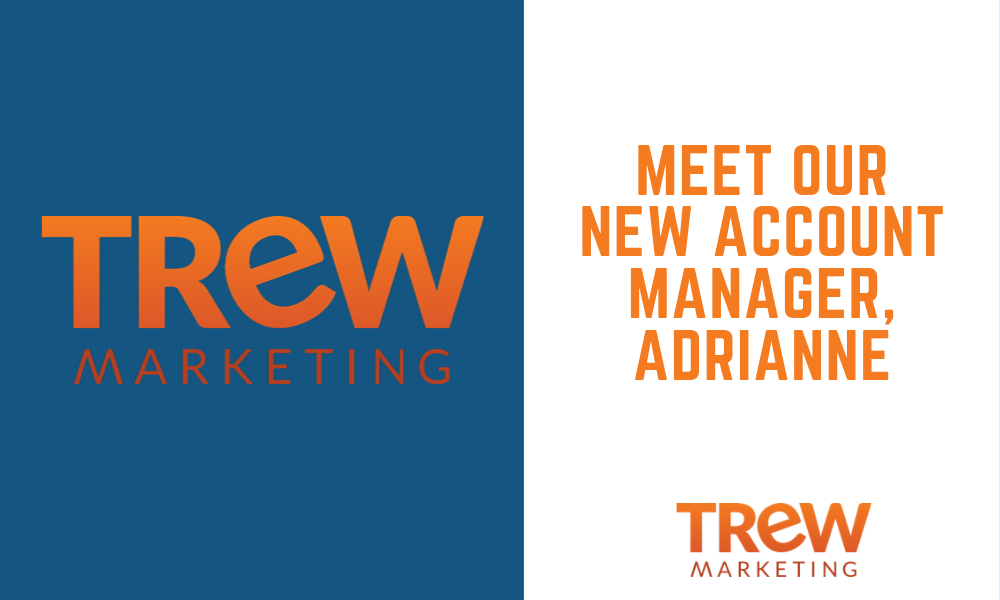 Where are you from?
I was born in Wisconsin but moved to Texas when I was 6. So even though I'm not originally from Texas, the old adage "I got here as fast as I could" applies to me.
What college did you attend?
I graduated with a Bachelor of Fine Arts in Communication Design from Texas State University in San Marcos. I specialized in corporate identity, but my heart was in website design.
What do you enjoy doing in your free time?
Having fun with my husband and our two kids is what I enjoy doing the most with my free time. Both my kids are still pretty young, but I look forward to introducing them to scouting once they are old enough. Growing up, my family was very into Boy Scouts and Girl Scouts and I hope to encourage that in my own children. I like to hike, camp and enjoy nature. Being outside, when it's not too hot, restores my soul.
What made you choose marketing as a profession?
In high school, the movie Toy Story came out. It was at that moment that I wanted to do some kind of graphic design or 3D animation as a living. As I attended college and learned how to apply my love for graphic design, I realized that marketing was the best outlet. Being able to help businesses succeed in having a strong online presence, no matter what size they were, became a passion of mine. I also love teaching people how to market themselves better. It is a competitive environment out there and businesses have to be smart how they spend their resources in marketing.
What strengths do you bring to TREW Marketing?
I've been designing and managing website projects since 2007. Websites have come a long way in these many years and I've done an excellent job staying current on design and development trends. I believe Inbound Marketing is the direction that marketing needs to go in order to stand out from the crowd. My strengths in learning new technology, thriving in a team environment like TREW and my varied history with many types of businesses will help TREW clients accomplish their goals.
What made you decide to work for TREW Marketing?
From the moment I learned about TREW I knew it was going to be a place that my ideals about working with people would be accepted. Using inbound and content marketing plus a long-term approach to drive results is not something most marketing companies offer. Most marketing companies want to churn out a cheap website that provides fast, short-term success. But after a few years you're left in need of a redesign and new marketing plan. TREW Marketing steps up and delights their clients by exceeding expectations. I knew it was going to be a company I could grow with and enhance my knowledge in the science and technology industry.
Learn more about the TREW Crew here.