3 min read
Expand Your Reach with Partner Co-Marketing
Do you want to grow your brand reach, drive more traffic to your website, and increase your leads? For most small-to-medium-sized businesses the answer to this question is wholeheartedly, "yes, please." Partner co-marketing is often overlooked during the marketing planning process, a significant missed opportunity to extend your brand in an economical manner.
Co-marketing is defined as an opportunity for two brands to work together on promotional efforts with a co-branded offer. In a co-marketing partnership, both companies promote a piece of content or a product, and share results of that promotion with each other. It can include many different activities both in marketing and sales, including co-branded event promotions and demos, advertising, and joint webinars.
Identify Co-Marketing Opportunities with Existing Partners
The best co-marketing opportunities come from existing partners that have strong relationships. These could be product partners or distributors, for example. Then, identify the type of co-marketing opportunity you want to pursue and propose topics that complement both partners and that tie into existing marketing campaigns of both organizations.
Developing and implementing co-marketing plans can be challenging. For example, there are multiple stakeholders on both sides, branding and messaging guidelines to adhere to, and occasionally with larger partners, a PR and legal department that must review and approve each co-marketing activity.
Document these before embarking on a co-marketing campaign to ensure smooth communication and efficient execution. Also identify key success metrics that you both expect to achieve through your co-marketing campaign. The more defined your strategy is at the onset of the campaign, the more likely you will be to achieve desired results, further develop a beneficial relationship with your partner, set yourself up for future co-marketing opportunities, and stand out as a partner that is easy and desirable to work with.
Ensure Value Propositions are Complementary and Develop Activities That Support Both Mutually
After you've identified a partner to co-market with, ensure you and your partner share each other's company and product/services value proposition. Assess how easy it will be for your partner to adopt this and present it to customers and vice versa. In some cases, consider taking the time to create a joint value proposition message.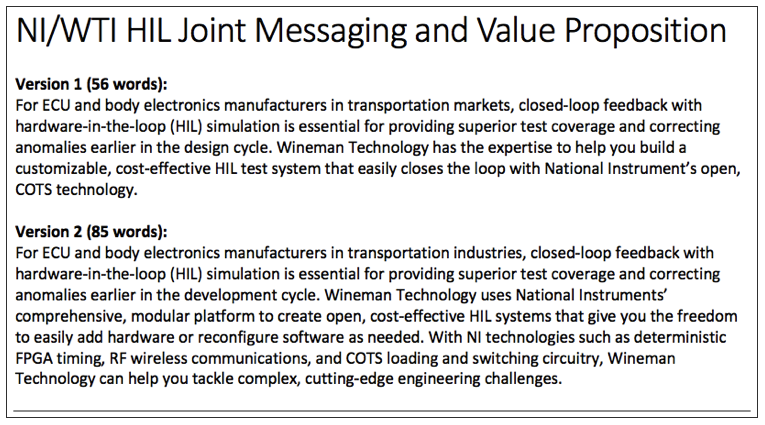 Here is an example of co-marketing messaging TREW developed for a hardware-in-the-loop campaign between National Instruments and Wineman Technology.
Share key company and product collateral. This includes even minute details like slide sets, case studies and white papers. Joint use of collateral and supporting content makes your partners more effective and efficient in selling your product, and ensures and reinforces a consistent brand message for both partners.
TREW Customer Case Study Demonstrates the Value of Partner Co-Marketing
Long-time TREW customer, Wineman Technology, Inc., recently completed a series of co-marketing activities with National Instruments. Wineman Technology, Inc. (WTI), is an international provider of top solutions for test applications and a Gold Level National Instruments Alliance Partner.
The two companies held a strategy session to determine key goals of a campaign to grow business around hardware-in-the-loop (HIL) solutions in the automotive industry. As an outcome of this meeting, the two companies created a co-marketing campaign with inbound content and promotion as the core driver for generating leads, new contacts, and opportunities.
Inbound content included:
A joint white paper and landing page with form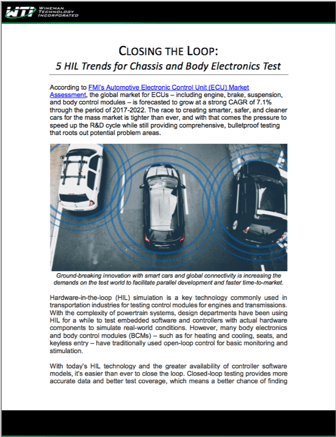 A live-and-recorded webinar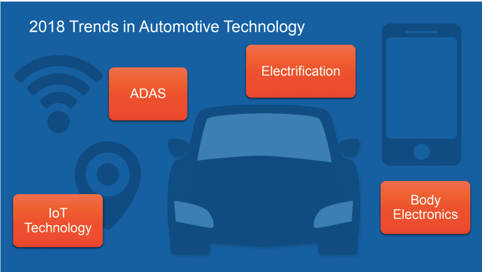 Promotional blog posts around the central HIL theme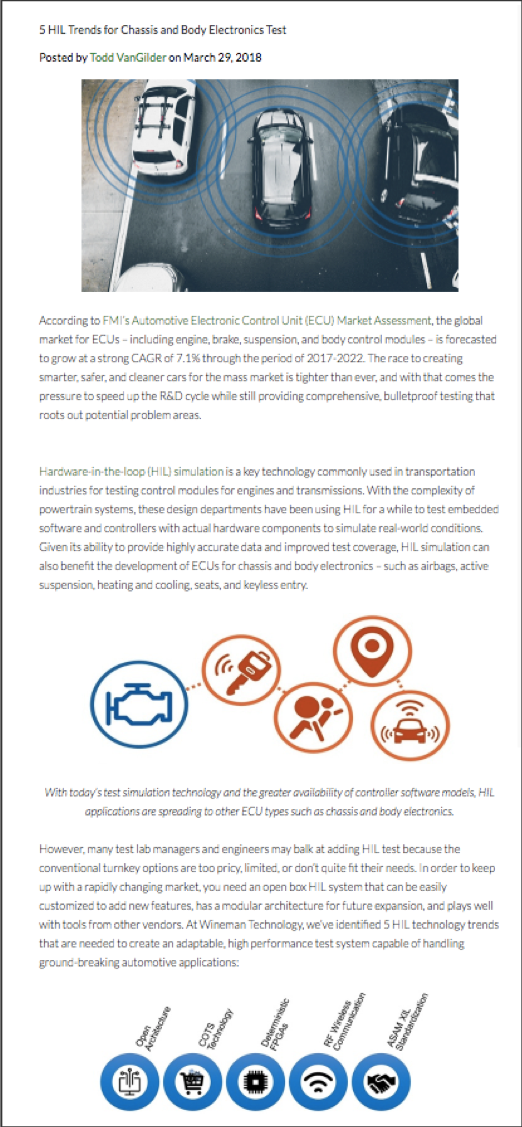 The primary promotional activities included:
LinkedIn sponsored content promotion around the joint webinar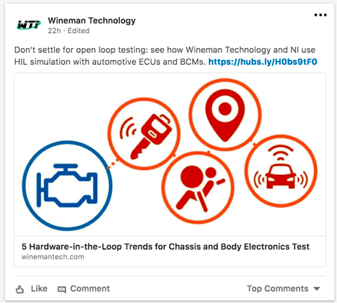 Feature article in National Instruments' automotive quarterly email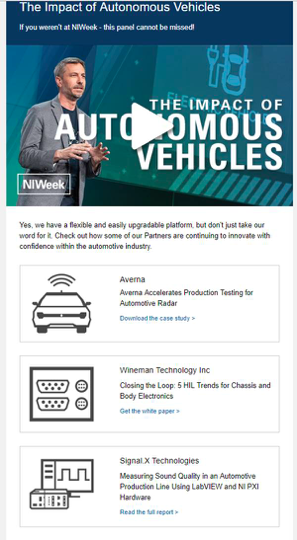 Social media posts on LinkedIn, Facebook, and Twitter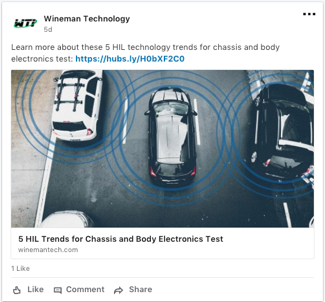 Results
With focused effort over a 6-month timeframe, this campaign generated more than 90 leads, 54 new contacts, and 5 opportunities for both companies.
Interested in learning more about effective planning to take your marketing to the next level? Contact TREW and let us evaluate your marketing and get you on the path to success!

Lee guides agency strategy and performance, and she champions the ongoing pursuit of building a great marketing team. She has extensive B2B technical marketing experience across a spectrum of industries and application areas including test and measurement, control and automation, and industrial manufacturing. Her focus has always been on building lasting partnerships that connect marketing strategy to bottom line-business results. Lee lives in Austin, Texas where she is passionate about supporting organizations working to end homelessness and provide affordable housing in Central Texas.
TREW Marketing is a strategy-first content marketing agency serving B2B companies that target highly technical buyers. With deep experience in the design, embedded, measurement and automation, and software industries, TREW Marketing provides branding, marketing strategy, content development, and digital marketing services to help customers efficiently and effectively achieve business goals.