Book Wendy for your Next Event
Inspiring Strategy and Tactical Takeaways for Companies with Complex Technologies
Now available for ticketed conferences and internal events
Wendy puts attendees on a clear path to success with content marketing.
Wendy equips audiences in technical storytelling, content planning and development throughout the buyer's journey, working effectively with sales, and measuring marketing ROI. Wendy's research and content marketing expertise have influenced leaders and teams at conferences like the ANSYS Global Partner Conference, NIWeek Alliance Conference, the HubSpot Global Partner Conference, and more.

Wendy clearly demonstrated her engineering and technical marketing expertise in a way that built the students' confidence in the data she presented. As current and future engineering leaders, these students walked away with concrete actions that will help them more effectively work with their marketing teams to ensure results.
Heather Smith
Marketing Director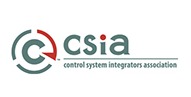 She had a great perspective and content was enlightening. The session had a lot of actionable information that will help boost my marketing efforts and their results.
CSIA Attendee
Takeaways for Technical Executives and Marketers
In a recent interview, Wendy describes two types of presentations she's often asked to give. Whether for technical executives that are unsure where to start or how to invest in content marketing, or marketers struggling to produce content and execute strategy, Wendy engages and entertains an audience with her technical marketing experience, educates with industry research, and equips with practical advice.
Over the last 20 years, Wendy has helped hundreds of technical companies build trust and fill their pipelines using compelling, technical content. Prior speaking engagements include: