4 min read
What to Expect During a Website Redesign
You've finally decided to bite the bullet and redesign your website and you're ready to dive right in and get it done. The last time you updated your site (10 years or more ago), it was a fairly simple task. Pick a WordPress template, hire your nephew who's in college to develop it, purchase a domain from Go Daddy, slap up a few pictures and voila -- your new site was live in a matter of weeks. Easy peasy!
Sound like a familiar scenario?
If so, I don't want to burst your bubble, but there are few more things to consider this time around, to ensure your website investment will be scalable and serve you well for the next decade.
There are 3 key things you must expect to set in place before getting started on a website redesign:
Create your website strategy
Develop a content plan
Define your requirements
I'll dive into each one these in the following paragraphs.
1. Create Your Website Strategy
We like to say that developing your website strategy is like architecting a blueprint before you build a house. You need to fully understand the design and requirements and have your foundation fully set before you build it. Your website plan should work similarly.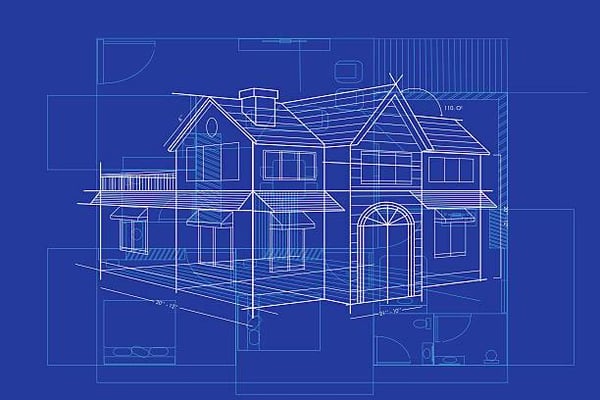 A big mistake many companies make when redesigning their website is jumping headfirst into the design phase before ensuring their web strategy is well-defined and their foundation is set. This can lead to a site that doesn't fit your needs or your customers' needs, and one that fails to help you achieve your marketing goals.
Following a deliberate, proven process, beginning with strategy definition, is the key to a website redesign that fully engages your visitors and helps push your prospects down the funnel to increase leads and sales.
2. Develop Content and Release it at a Steady Cadence
Creating website content is often the longest part of a website redesign project, but it is the most critical to success. Content is the fuel of an inbound marketing engine and your website will not thrive without it.
You'll want to create various content types along your entire buying cycle, from the top of the funnel where you generate awareness and turn strangers into visitors with content like blog posts, videos and case studies.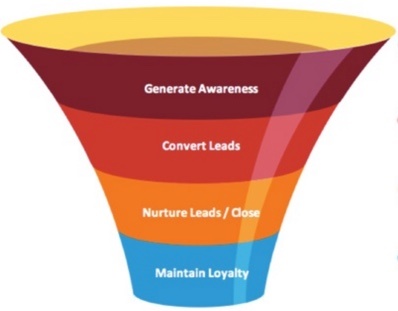 In the next stage of the buying cycle, you convert visitors to leads through white papers, industry trend reports or how-to videos.
After you've converted visitors into leads, you need to nurture and close them through email workflows and promote deeper content like ebooks, data sheets and webinars.
Finally, the maintain loyalty phase is where customers become evangelists and pass along your emails to colleagues, share your news on social media sites like LinkedIn, and become beta testers for your future product releases.
If you don't have any content for your website, expect to create the following at a minimum, before go-live:
Two technical blogs at least 600 words in length and with two images each with a call to action to one of the following pieces of content
1 white paper at least 3,000 words in length, with charts, graphs, images, and captions

1 landing page with form related to the white paper, to capture leads

1 case study at least 2,000 words in length with a problem statement, a solution, a pull quote, and images to support the content
Once your website is live, TREW recommends the following content cadence:
3. Define Your Requirements
I've seen many companies dive into a website redesign without first documenting, prioritizing and agreeing upon their requirements. This ties back to architecting a blue print before building a home. You must also have your requirements defined in order to choose the right content management system.
Here are a few examples of requirements you may want to consider including:
Landing Pages
Search Bar
Blog
Multiple Page Layouts
CRM Integration

Marketing Automation Integration

Multi-Language Functionality
Smart Content
Resources Filtering
Analytics
A/B Testing
Calls-to-action
Social Media Management
Ecommerce Integration
A very simple, small website may only have text and images, which requires little to no customization or sophistication on the part of their content management platform. But requirements like forms, data flow to back end systems, product configurators, content filtering, search functionality, multiple languages, or complex page layouts demand a more customized and sophisticated platform to run your site. Be sure to start with a draft of your technical requirements and let your needs drive your selection of a content management system, so that you have a platform with flexibility and scalability to grow with you.
Once you have these 3 key considerations defined, you can expect to have a website redesign that will go more smoothly and set you and your team up for success.
And finally, you may want to know what to expect in terms of implementation timeline and budget.
Average Timelines by Website Size

30 pages or less, take 20 weeks*
60 pages, take 30 weeks*
100+ pages, may take up to 6 months*
*depending on many of factors noted under the budget section below

Budget Ranges

Website redesigns can range anywhere from $20,000 – $80,000 depending on a variety of factors including:

Number of pages on your site
Content development and entry
Photo selections and interactive content creation
Desired functionality
Integrations with third-party tools and e-commerce platforms
Templated site design or a custom site design?
Platform selection, implementation and training
For these reasons it's best to start out by building your website strategy first so you know exactly what you are building and have defined requirements in place. The web strategy piece is around $8,000. With your strategy and requirements in hand, you'll get the most accurate web bids and ensure expectations across your organization and the agency you select.

Learn how to strategically plan for your next website redesign by watching our on-demand webinar, 7 Steps to Creating a Winning B2B Website.