Differentiate Your B2B Company and Stand Out to Technical Buyers
While marketing practices continually change and provide new ways to drive awareness and efficiency – from email marketing in the 90s to social media marketing today – people are still people. And if they don't trust you, your company, or your spokespeople, or if they believe you say one thing but do another, no marketing program will change that.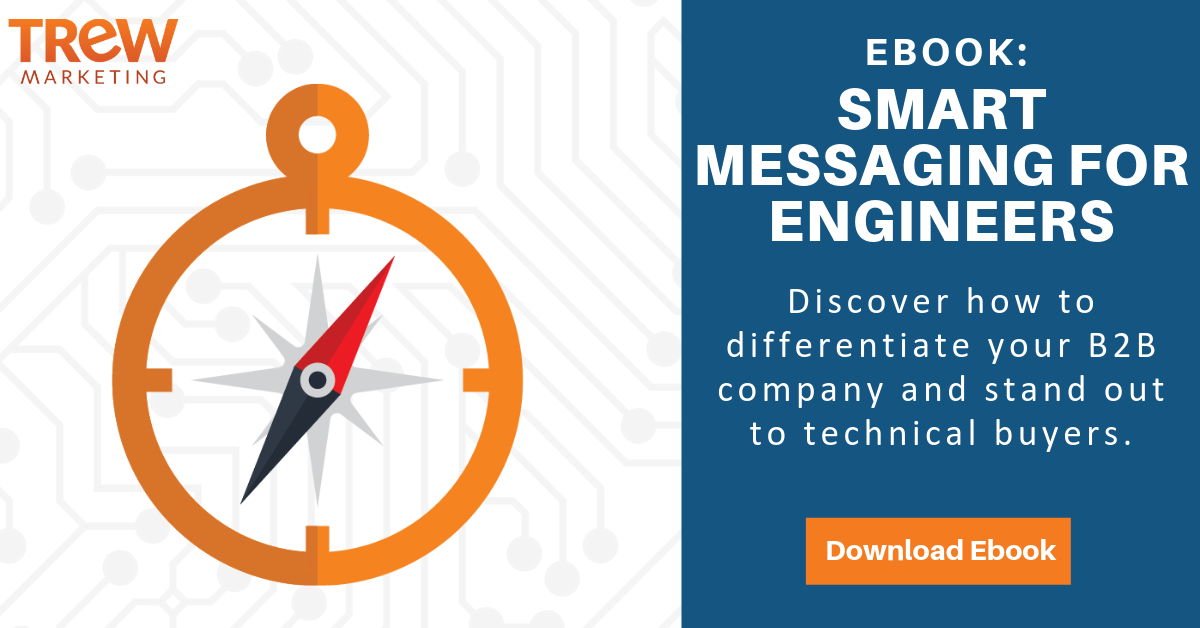 But, if you have great products or services, accurate, compelling messaging can help solidify and communicate your brand to your audience.
Trust, just as with friendships or professional relationships, is built through long-term, consistent and constant communication and interaction with all of your stakeholders – employees and customers, donors and volunteers, partners and suppliers.
Gaining the trust of an engineering audience is no easy task. They easily identify the difference between material generated by marketing compared to that produced by your tech team. To win over an engineers, you need to start with a technical brand message that your audience can trust.
Brand positioning is the process of getting your target audience to know your brand and associate it with specific characteristics and attributes. Part of the brand positioning process is to create a company positioning statement that describes your target audience, what you do, and how you do it.
Developing a positioning statement helps you clearly define your company and your audience by articulating customer concerns and the unique solutions your company delivers. Once you've created your positioning statement, it will help align your organization and allow you to message differentiators and a corporate pitch that will become the foundation for consisten, compelling content.

Learn how to differentiate yourself and develop a strong brand by downloading our new ebook, Smart Messaging for Engineers. This ebook will teach you:
What Brand Positioning and Messaging is
How to Define Your Target Audience
How to Develop Brand Positioning and Differentiators
Steps to Write Your Brand Messaging
Promoting Your Brand
Best-Practices and Case Studies