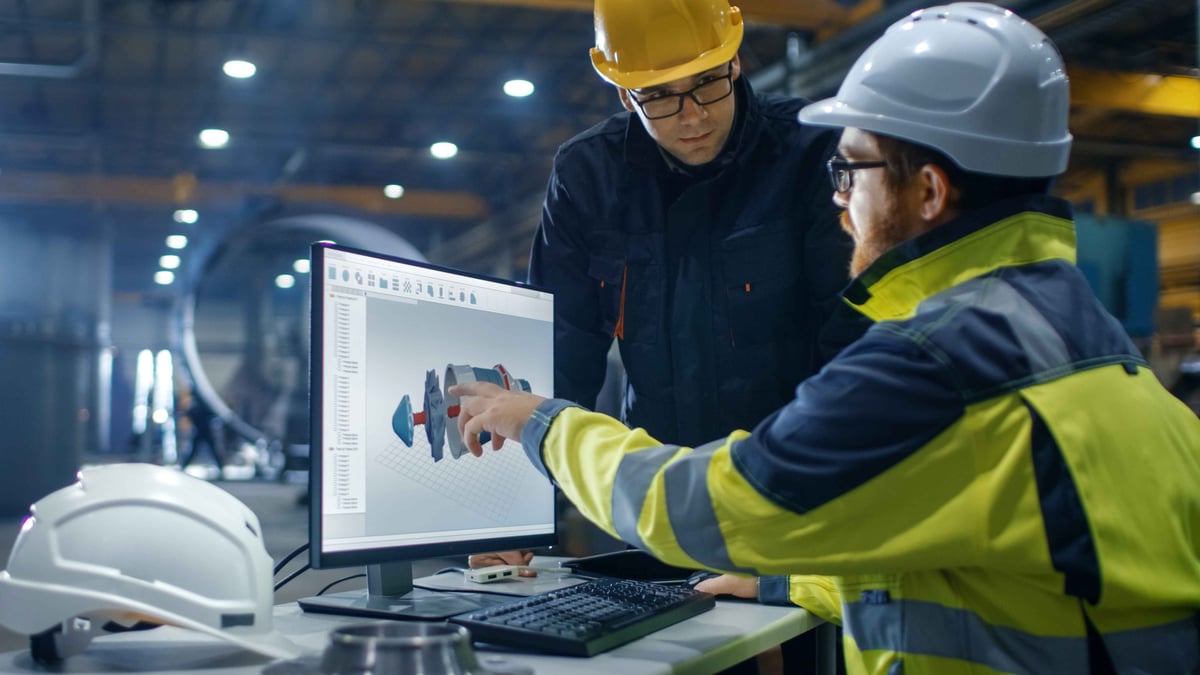 Genuen: Rebranding After Multiple Acquisitions Leads to Double Digit Web Growth
In March 2019, our long-standing client Wineman Technology, Inc., (WTI) requested TREW Marketing's help preparing them to be acquired. We helped them craft a prospectus specifically showcasing the strength of marketing in their niche, with full adoption of inbound marketing best practices and comprehensive buyer's journey content on their website. WTI was successfully acquired in January 2020 and recommended TREW to their new acquirer, CertTech, to direct brand integration, develop their go-to-market launch plan, and develop announcement content including a news release, local press opportunities, customer and partner letters, and a corporate slide deck.
Throughout the brand integration process, one key concern emerged: what should the merged company call itself? Should the name stay the same? Should the names be combined? Should they select a new name altogether?
CertTech initially felt that their current name should stay the same. Both companies had strong name recognition across their core industries, however, WTI had slightly higher brand awareness due to their decade of investment in inbound marketing content development. Combining the two names didn't exactly roll off the tongue, and additional acquisitions were planned in the near term. They decided to have TREW lead them through a renaming strategy to help them brainstorm, vet, select, and relaunch the combined company under a new name that would scale with their future growth. Through a series of calls with their internal branding team, we helped them:
Create their mission and vision statement
Define core values
Develop a naming strategy
Select five potential names and taglines to vet with their internal stakeholders
Ensure domain names were available for the final candidates
Had their IP attorney confirm there were no issues with the final name
Once the new name was selected and the domain acquired, TREW developed their brand identity including logo development, font selection, imagery style, brand shape, and style guide. We also developed their brand messaging and positioning at both the corporate level and for their three core business segments.
With brand identity and messaging completed, we developed content including a corporate brochure, slide deck, video, and blog series. We also created their website strategy to cohesively architect a user experience that encompassed content from WTI, CertTech, and Butterfield Engineering (a new acquisition that happened during our on-going launch projects) and included new content development, new imagery, and iconography for a 200+page website. TREW then designed their website in the HubSpot CMS for seamless integration with their HubSpot CRM and a 360-degree view of their sales and marketing campaigns and results.
The new company, Genuen, launched in April 2021, along with a new website and inbound content.
Renaming, Rebranding & Brand Identity Development
New company name, tagline, and domain URL

Buyer Persona Development

Brand Positioning and Messaging

Brand Identity Development:

New Logo, color pallet, fonts, imagery, icons and Brand Style Guide

Corporate PowerPoint template, brochure, letterhead, and business cards
Web Strategy, Redesign & Content Development
Rearchitected and redesigned three websites into one 200+ page website on a new domain including:

Redesigned 100+ pieces of existing collateral and content in the newly branded template
Built 200+ pages of existing content in the new website built on HubSpot CMS, with imagery and content updates to ensure brand cohesiveness
Created 10 new expertise and about pages to encompass the merged company's expanded capabilities and new branding
Migrated and updated 50+ blogs

Effectively redirected all traffic from CertTech, WTI and Butterfield sites to the new Genuen site, preserving search rankings and referral traffic

Rebranding Campaign Launch and Ongoing Management
Delivered an internal brand training to their teams to ensure all employees were set up to be Genuen brand ambassadors and tell their unique story in their own voices.
Developed two customer letters to share the rebrand with their customers and other key stakeholders
Wrote and wired a news release – achieving an editor interview and article placement in the Kansas City Business Journal
Rebranded the CertTech LinkedIn page to Genuen, and launched a campaign announcing the rebranding across the WTI and Butterfield Engineering LinkedIn pages, with the goal of having their followers become Genuen followers.
Project Gallery
0

%

Increase in Web Sessions
0

%

Increase in New Contacts
0
Domain Authority Maintained
0

%

Increase in LinkedIn Followers
"The approach TREW used helped us to pause, take a step back and evaluate which direction to go as far as naming, messaging, visual elements, and our new website. We were able to execute a rebranding with strategy -- streamlining into one brand with a strong message able to grow with us in the coming decades."
– Jeff Gray, CEO, Genuen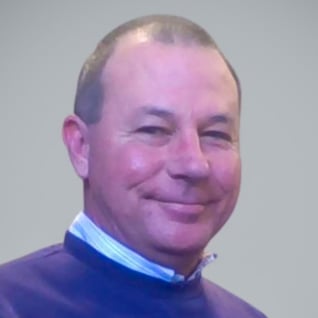 Featured Podcast Snippet
Watch this short clip to learn how the company leaders decided on the name Genuen. Click here to see to the full podcast episode with Genuen CEO Jeff Gray, Genuen SVP of Business Development Todd VanGilder, and TREW Marketing President Lee Chapman.
Create a COMPELLING BRAND that CONVERTS PROSPECTS
Download TREW's Preparing for Your 12-Month Marketing Planning Ebook.