When companies redesign websites, they often overlook or incorrectly implement a few website navigational elements. Because they are often overlooked or undervalued, we include the following site navigation fails and corresponding best practices during the website strategy meeting or as part of the design review process.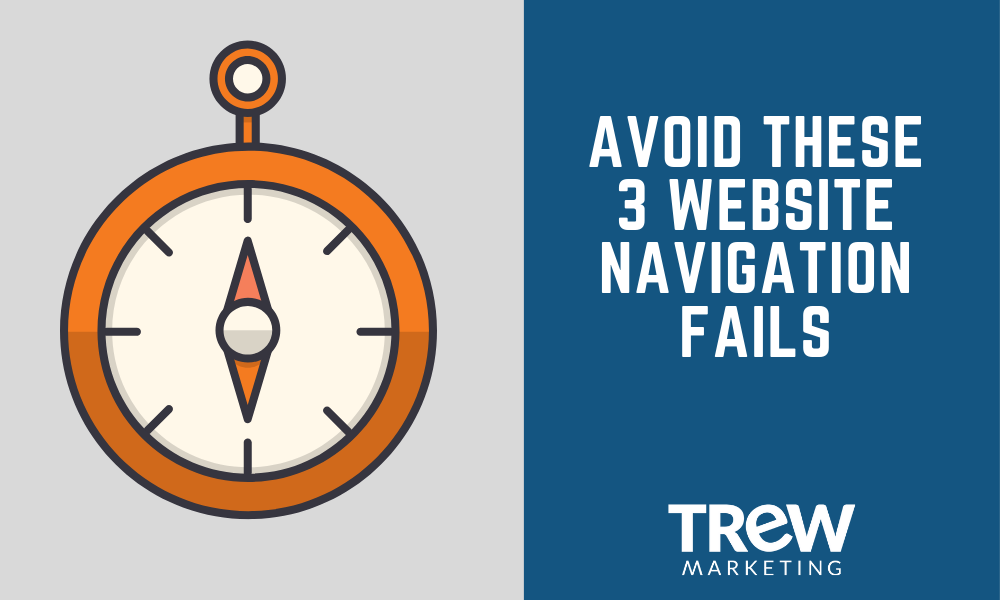 Fail #1: Including a Search Bar in Your Header
During website redesigns, I almost always get asked about adding a search box to the website. Rarely will I recommend adding a search bar to our client sites because search bars can be the crutch of a poorly designed site. They also tend to be outdated and unreliable. Placing a search box on your site will not solve your UX and navigation design issues. When you add a big search box at the top of your site, (just like social icons in your header) they are like big exit signs on your site.

Example of a search bar from G Systems
You should first think through personas and the user paths you want your visitors to take in order to tell the story and navigate them through your site to drive engagement.
When is a search bar appropriate? When you are a large ecommerce site where users are already familiar with the common names of the products you sell.
Make a data-driven decision: Look at the average number of uses/month and query strings used to determine what how your visitors are using the search bar to navigate your site.
Fail #2: Treating the Footer as an Afterthought
The footer may very well be one of the most important and useful locations on your website and it is often an afterthought of website redesigns. Especially on slower-loading sites, users may scroll to the footer before the site has fully loaded. It can also be the last stop before they decide what to do next – leave your site or engage further.
Elements to include in your footer:
30-word About Us statement
Quick links that serve as a secondary website navigations
Social media accounts
Blog feed
Basic contact info and link to your Contact Us page
Call to action such as subscribe to our newsletter
ProTip: Since the footer is on every page of your site, this is a great place to put keywords for search engine optimization.
Think through goals of your site and the needs of your visitors in order to determine what elements to include in your footer. Our client Wineman Technology's goal is to get visitors familiar with who they are and then engage with their content.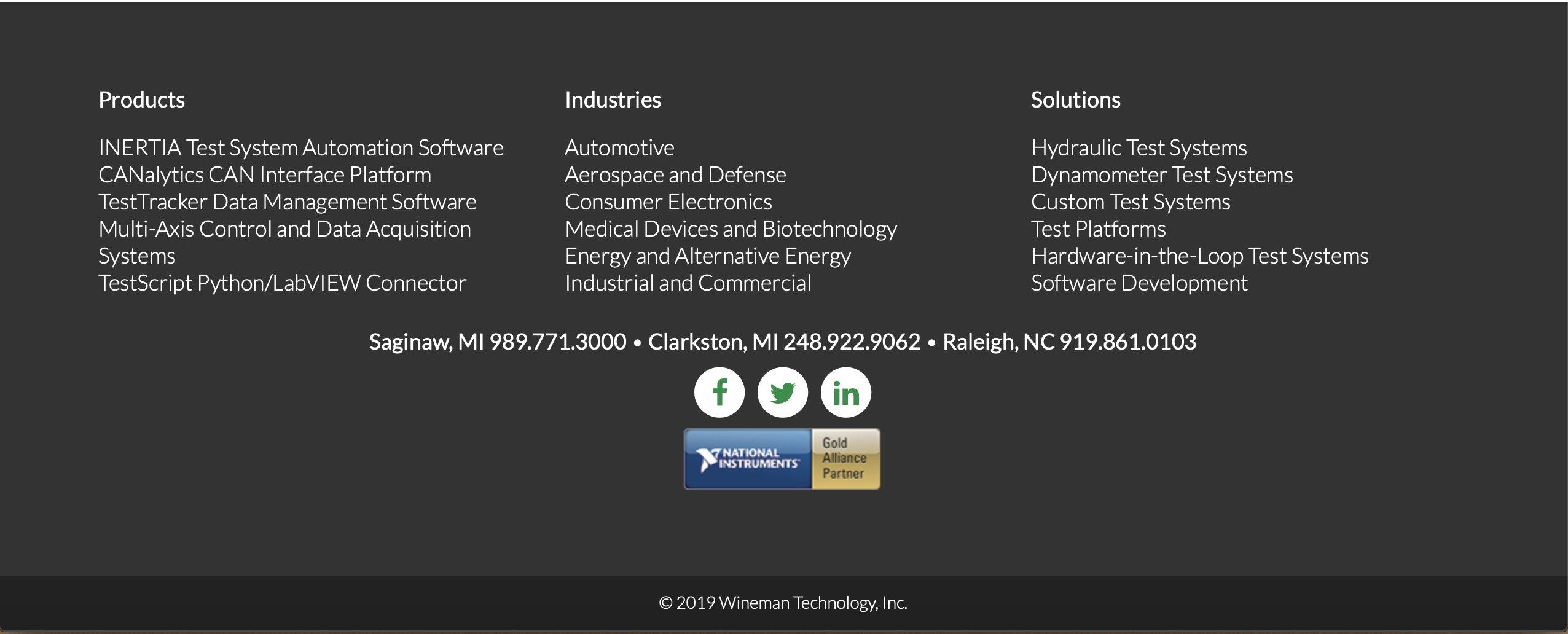 Example of a footer from Wineman Technology
Make a data-driven decision: Use tools like HotJar that provide heatmaps and scroll-depth data for your website views.
Fail #3: Using Model Numbers, Branded Product Names or Jargon for Website Navigation Labels
Using internal model numbers or names in your navigation will leave your visitors guessing what it is that your company does. These terms usually only mean something to the people who work at your company. If you must use these, provide a description of what the word means.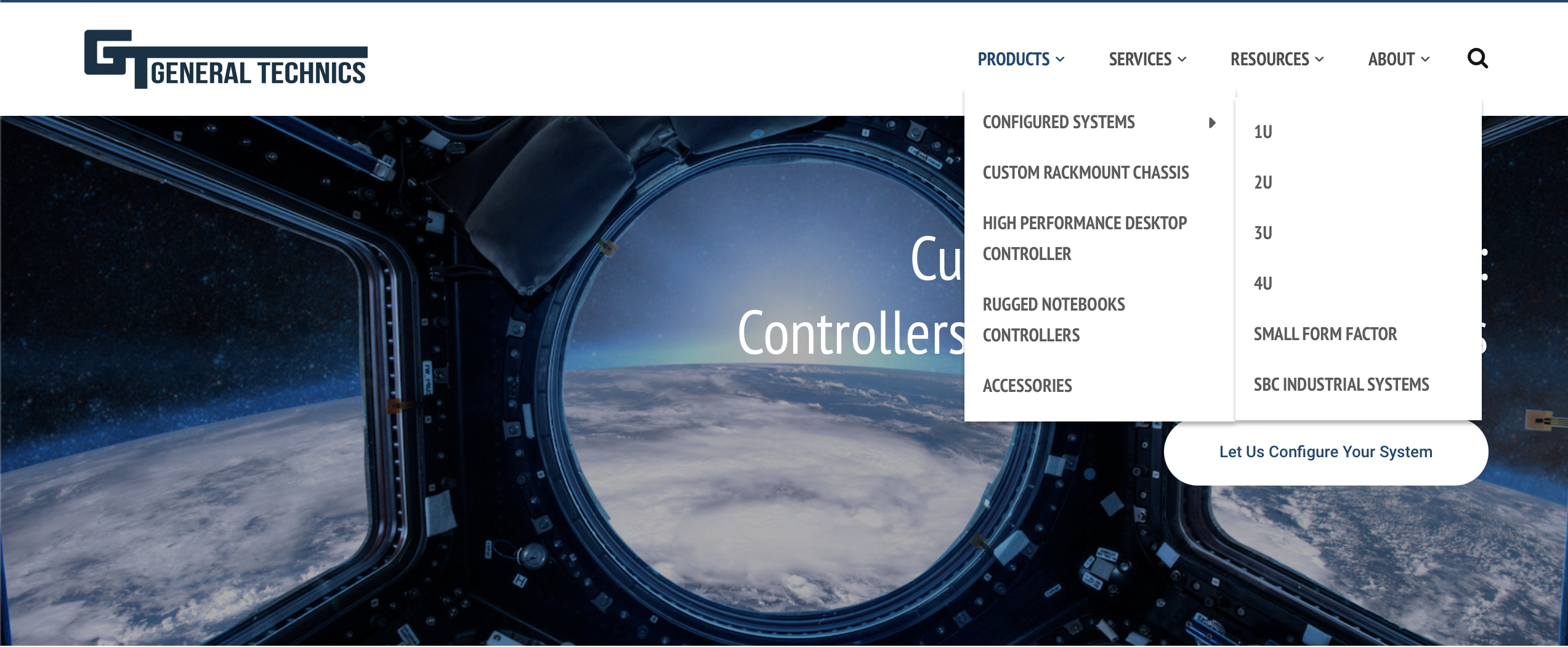 Example of navigation labels from General Technics
Make a data-driven decision: Your navigation should be using keywords that your personas would be searching on in order to optimize for search and clearly understand how to navigate around your site. Use Google Keyword Planner to research your site navigation labels and see how many searches that term averages every month. If the search volume is low, that means the market is not using that label and you should consider renaming the label on your site's navigation, as we did in this before-and-after from a client.
Are you committing some of the common website fails? When is the last time you redesigned your website? Learn more about website redesign by downloading our free ebook, A Guide to B2B Website Redesign.