Strong Brands Build Trust
Marketing is continually changing, but people still gravitate towards people and companies they can trust.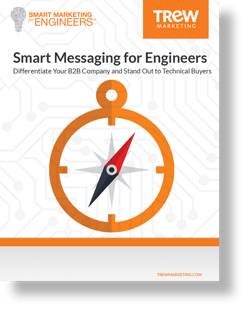 Gaining the trust of engineers can be particularly tricky as they can
easily spot the difference between material generated by marketing compared to content produced by your tech team. But if you've spent hours and dollars carefully honing your brand and image, it is difficult to let that go just to appease a technical audience. To win over a technical audience, you need to gain their trust, and the people they trust most are other engineers.
In this book, you'll learn:
What Brand Positioning and Messaging is
How to Define Your Target Audience
How to Develop Brand Positioning and Differentiators
Steps to Write Your Brand Messaging
Promoting Your Brand
Best-Practices and Case Studies
Learn how to build trust and promote your brand by downloading our Brand Positioning and Messaging Ebook.