2 min read
Brand Storytelling for Technical Companies with Morgan Norris
When do you know it's time to revamp your company's brand, and what are common traps that marketers fall into during the messaging process? Hear from a brand storytelling expert as she shares trade secrets and a well-honed approach.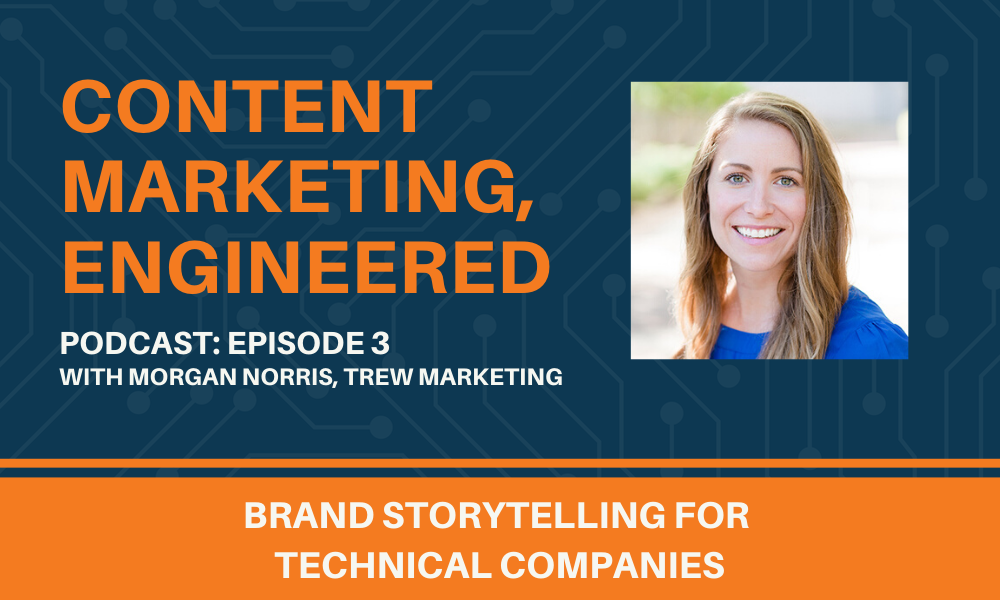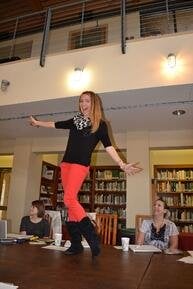 Morgan Norris, Senior Brand Strategist for TREW Marketing, has seen first-hand the impact that messaging has on a company's reputation and their ability to be seen as a trusted provider. She deeply appreciates how important it is to connect corporate messaging with downstream content.
In this episode Morgan demystifies the process of developing a brand story. She'll answer candid questions about when things have gone well, and what knocks messaging projects off the rails.
Morgan and I have worked together for more than a decade, and I have great admiration for her talent at crafting unique messaging that captures the essence of the company and its leadership. All that being said, it's also fun to dust off a throwback moment together. Here you see Morgan circa 2015 at a team retreat. It's her job to bring creativity through storytelling about your company, so that you stand out like Morgan's red pants!
Resources

Wendy Covey is a CEO, a technical marketing leader, author of Content Marketing, Engineered, one of The Wall Street Journal's 10 Most Innovative Entrepreneurs in America, and she holds a Texas fishing record. She resides in a small Hill Country town southwest of Austin, Texas, where she enjoys outdoor adventures with her family.
TREW Marketing is a strategy-first content marketing agency serving B2B companies that target highly technical buyers. With deep experience in the design, embedded, measurement and automation, and software industries, TREW Marketing provides branding, marketing strategy, content development, and digital marketing services to help customers efficiently and effectively achieve business goals.