6 min read
Part 2: 4 Steps to Develop Your Brand Message
This is part 2 of a blog series on brand positioning and messaging. In the first post, I explain the 10 steps to develop your brand positioning. In this next post, I explain how to use the positioning language to develop your brand messaging. It is recommended you read part 1 of this series before reading this post.
With your brand position now defined, you have the foundation in place to develop your brand message. Often, people skip this positioning process and jump straight to messaging. While this may save you time in the short-term, it will leave you dissatisfied and inefficient in the long-run when you find yourself changing it often trying to get it right. However, if you follow the ten steps I walked through in part 1, you'll see how easy this next messaging part of the process truly is, and how efficient it makes you and your team over time.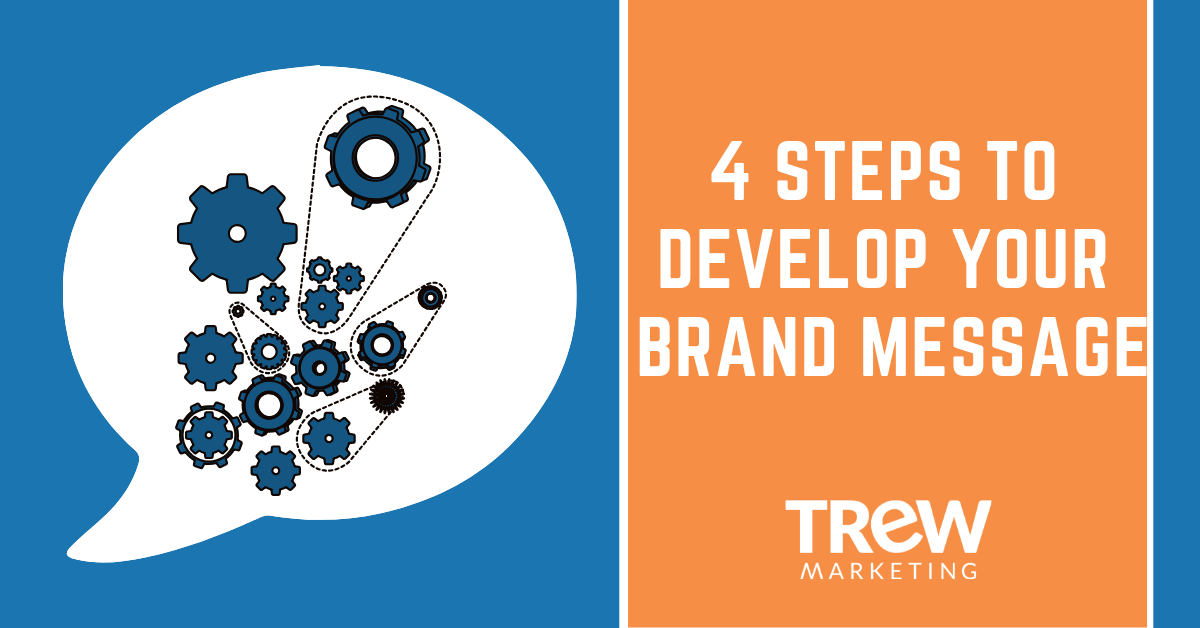 There are four steps to develop your brand message. Below I list and explain each one, and provide examples to reference.
Step 1: Define 3 Differentiation Pillars
Corporate differentiation pillars articulate what makes your company different, and how those differences positively affect your customers. These pillars each have a core message – or headline – and supporting details that prove how the differentiators are carried out in your business.
Differentiation Pillars should be valuable to your customers and articulate aspects of your company that cost you something to uphold
Headlines should convey the value of your differentiators to your customer
Supporting Details should be specific facts.
Start by brainstorming 5-10 key differentiators. Then, narrow those down and pick your top three. For each of these three, write a headline and 3 supporting details. Here is an example from a TREW customer in the aerospace and defense industry:

Step 2: Develop Your Company Tagline
With your top 3 differentiators identified, your headlines drafted, and your supporting details listed, you now have the basis for creating your overall company headline, also known as a "tagline". The tagline should capture the essence of everything you've documented up to now:
Mission
Vision
Core Values
Positioning Statement
Differentiation Pillars
Here's a few tagline examples to get your creative juices flowing:
Nike: Just Do It
Apple: Think Different
BMW: The Ultimate Driving Machine
De Beers: A Diamond is Forever
TREW: Smart Marketing for Engineers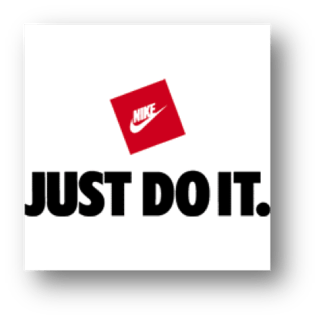 With your brand positioning and differentiation information handy, start brainstorming. Write down 10 – 20 tagline ideas. You may find you go down a creative path with one word or idea – cluster those into a group so you can see the various versions all together. You may end up with 4-5 clusters of 3-5 different taglines, or more. Just let the ideas flow at this point, don't judge one as bad or good.
Ideally, you should try to create a tagline that is:
5 words or less
Intriguing
Memorable
Unique to your company
Tied to emotion
Inclusive of a benefit
From your list, find the best three tagline ideas and shop them around to your colleagues, and even best customers. Get feedback, discuss them more, sleep on it, see what other ideas spawn from the ones you have, and ultimately, you will have your company tagline.
Step 3: Create the Elevator Pitch
With all the positioning and messaging ideas you've now documented, take some time to draft your elevator pitch. It's called an elevator pitch because your message has to:
Make sense to strangers – those who don't know your company
Be short, ~30-60 words – enough time to go up 10 floors in an elevator
Convey your brand – explain what your company does with a tone that gives the person an idea of what it's like to work with you
Be memorable – inspire the person to visit your website when they get to their desk to find out more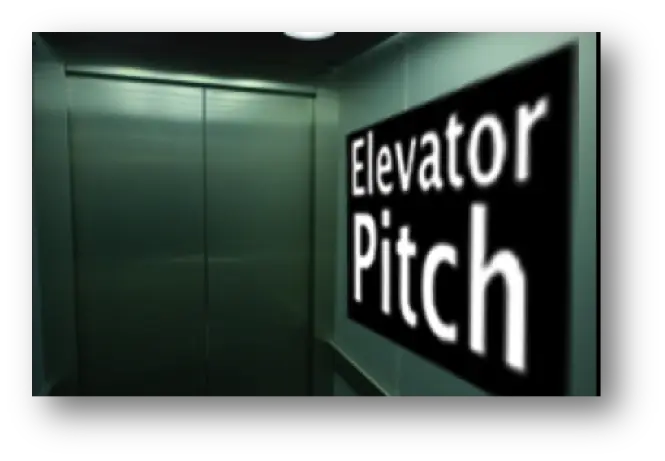 As you begin, specifically write down your "What" from your positioning statement and your three brand tone words from step 10 in the Part 1 blog post. Then begin drafting your elevator pitch to convey your "What" with your brand tone. Here are some examples:
We use a multidisciplinary engineering approach and proven expertise to design and build exact, on-time, and on-budget test systems for aerospace, defense, or energy applications.
We transition products from traditional to touch. As a complete touch solution provider, we design, develop, and deploy plug-in ready, touch-based devices with an embedded UI, tested and proven to fit the exact needs of your product.
We are in business to engineer better infrastructure solutions. As a company working with stakeholders in every setting – from the cable to the connected enterprise network – we are charting the course toward a stronger, more informed future for businesses in our connected world.
Next, say your pitch out loud. Would you actually say these words? Is it quick enough? If not, adjust the pitch until you like how it sounds and it's 60 words or less (the closer to 30 words, the better).
Step 4: Write Your "About" Webpage Copy
After your elevator pitch, your "About" paragraph will be the first of much content to flow out from your messaging. Your "About" content covers the main elements of your positioning statement:
Who you serve
Where your customers are
Why they need help
What you do to solve their problems
How you work
It should also include your differentiators. This, and all other content you create should carry a consistent voice. Here are a few examples of About page content:
Tesla was founded in 2003 by a group of engineers in Silicon Valley who wanted to prove that electric cars could be better than gasoline-powered cars. With instant torque, incredible power, and zero emissions, Tesla's products would be cars without compromise. Each new generation would be increasingly affordable, helping the company work towards its mission: to accelerate the world's transition to sustainable energy.
[Company] creates technology that combines the best of century-old innovation with imaginative modern engineering. We live in the world of engineering, bound by the laws of physics but spared from the constraints of a specific industry. At [company], we begin by looking at current technology that's accepted and proven, but insufficient. In energy. In aerospace. In devices we use in our daily lives. And we ask: Why has it always been done this way? Can we make it better? How could something new cause a paradigm shift improvement?
(Intel) You may know us for our processors. But we do so much more. Intel invents at the boundaries of technology to make amazing experiences possible for business and society, and for every person on Earth. Harnessing the capability of the cloud, the ubiquity of the Internet of Things, the latest advances in memory and programmable solutions, and the promise of always-on 5G connectivity, Intel is disrupting industries and solving global challenges. Leading on policy, diversity, inclusion, education and sustainability, we create value for our stockholders, customers and society.
Founded over many lunchtime workouts and evening happy hours, Wendy Covey and Rebecca Geier founded TREW Marketing in 2008 as a full-service marketing agency uniquely serving engineering and scientific companies that target technical audiences. With a combined thirty years marketing in the test, embedded and industrial automation space prior to founding TREW, we developed a passion for the impact scientists and engineers have on our daily lives, from the cars and planes we use everyday, to the scientific breakthroughs that improve our quality of life.

Say your About paragraph aloud or read it to a colleague. Can they repeat back to you the critical elements of your business? Do they have an idea of what it's like to work there? If not, adjust the paragraph until you're happy with it.
Now you have the process for creating your brand positioning and messaging. This process can be used for product positioning as well.
---
Email yourself a PDF version of this guide
Take this guide to-go! We created a summarized, printable PDF version of this blog for your convenience. Enter your email below for instant access.
---
Learn more about brand positioning and messaging development by downloading our free ebook, "Smart Messaging for Engineers."
With over 20 years of experience marketing to technical audiences, Rebecca Geier is Co-founder of TREW Marketing. Named by The Wall Street Journal editors among the Ten Most Innovative Entrepreneurs in America, she leads strategic, data-driven marketing programs using a modern inbound approach. Prior to cofounding TREW Marketing, Rebecca served as a member of the marketing leadership team at National Instruments for fourteen years. She is known for her technical understanding of complex topics and a passionate appreciation for the positive impact scientists, engineers, and academic professionals have on our society.
TREW Marketing is a strategy-first content marketing agency serving B2B companies that target highly technical buyers. With deep experience in the design, embedded, measurement and automation, and software industries, TREW Marketing provides branding, marketing strategy, content development, and digital marketing services to help customers efficiently and effectively achieve business goals.