2 min read
Case Study vs. White Paper: What's the Difference?
Creating high quality, helpful content at a regular cadence is key to generating inbound leads for your technical business. Case studies and white papers are two of the most powerful and sought-after types of content by engineers, and both can help you generate technical leads for your business. But how do you decide on a white paper versus a case study, and what's the difference?
According to our
, white papers and case studies are rated as highly valuable when it comes to researching engineering trends, technologies and products/services.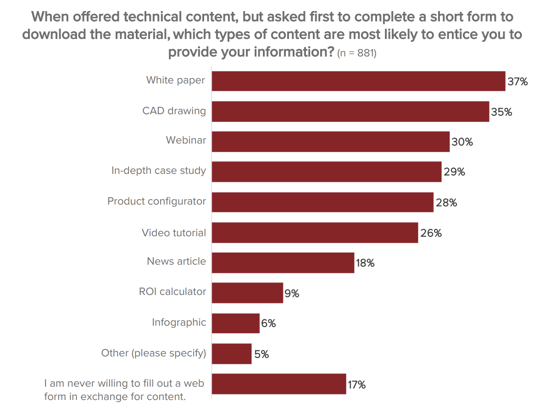 2022 State of Marketing to Engineers Research Report with GlobalSpec
While we recommend creating both white papers and case studies as part of a robust content plan, the two content types serve different purposes, funnel stages and audiences.
White Papers
A white paper helps a reader understand an issue, solve a problem, or make a decision by offering technical information, images and diagrams. It's a lengthy piece of content at approximately 2,000 words or 6 pages.
White papers can be an effective way to target people at all stages of the funnel. One white paper could create awareness of a persona's problem, thus targeting someone at the top of the funnel, while a second could focus on advanced product uses, targeting someone at the bottom of the funnel or even an existing customer.
As valuable, in-depth technical content, white papers should also be gated by forms. When building out the form, consider how valuable the content is to the potential reader, and select fields that reflect that. Forms perform best when they include 3-5 fields, and stick to work email, name and company name. Learn more about best practices for gating content.
You should take care to keep white papers up-to-date to maintain technical accuracy and credibility. Typically, a white paper has a lifespan of a 1-2 years before it needs to be updated, but this can vary by industry.
Case Studies
A case study teaches by example, featuring extended testimonials on how a product or service helped a customer in the real world. It's considerably shorter than a white paper, typically measuring around 800 words.
Case studies are best suited for audiences at the top or middle of the funnel. Use them to create awareness of a problem and show the reader a solution that worked for a real-life customer. Due to this focus, and the shorter form, case studies are not typically gated by a form.
Case studies can be time-consuming, often requiring internal approvals from the customer and deep research. Due to the increased number of involved parties, putting together a case study can be slow going and may require an extended timeline. Their shelf life does tend to be longer than a white papers though, remaining effective for 2+ years before requiring updates.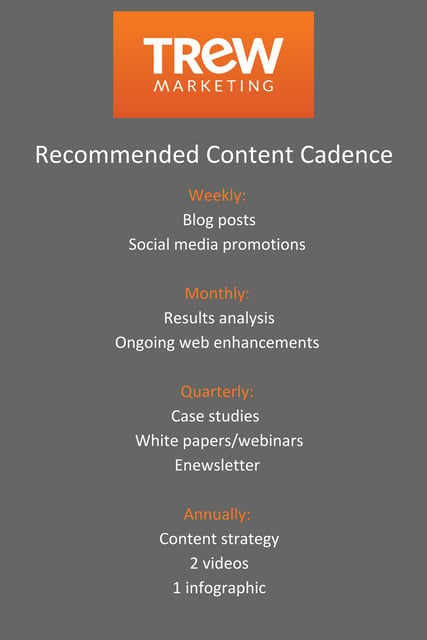 Ready to get started? Review your personas and content plan and identify any gaps that could be met by a case study or white paper. Start slow, and work up to producing one of each per quarter to steadily generate leads for your company.
For more information on building out your content plan, read our ebook, Getting Started with Content Marketing.
This post has been updated since its original publication.