6 min read
Case Study vs. White Paper: What's the Difference?
Creating high quality, helpful content at a regular cadence is key to generating inbound leads for your technical business. Case studies and white papers are two of the most powerful and sought-after types of content by engineers, and both can help you generate technical leads for your business.
But how do you decide on a white paper versus a case study, and what's the difference?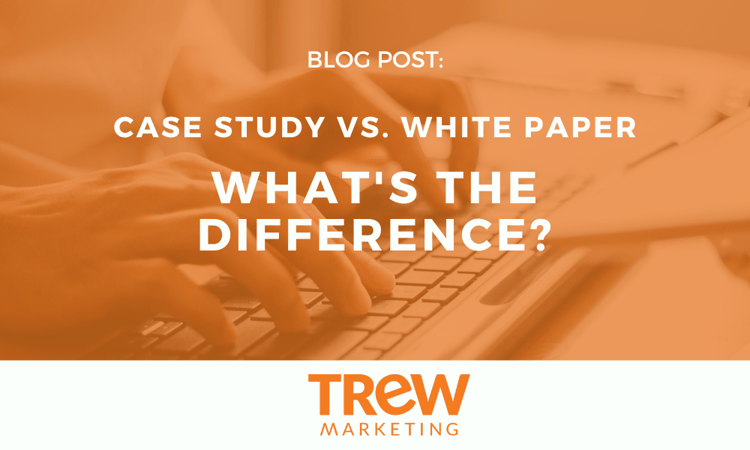 According to our State of Marketing to Engineers Research Report, white papers and case studies are viewed as highly valuable when it comes to researching engineering trends, technologies and products/services.
What form(s) of content do you find most valuable when researching to make a significant work-related purchase? Please select all that apply. (n = 699)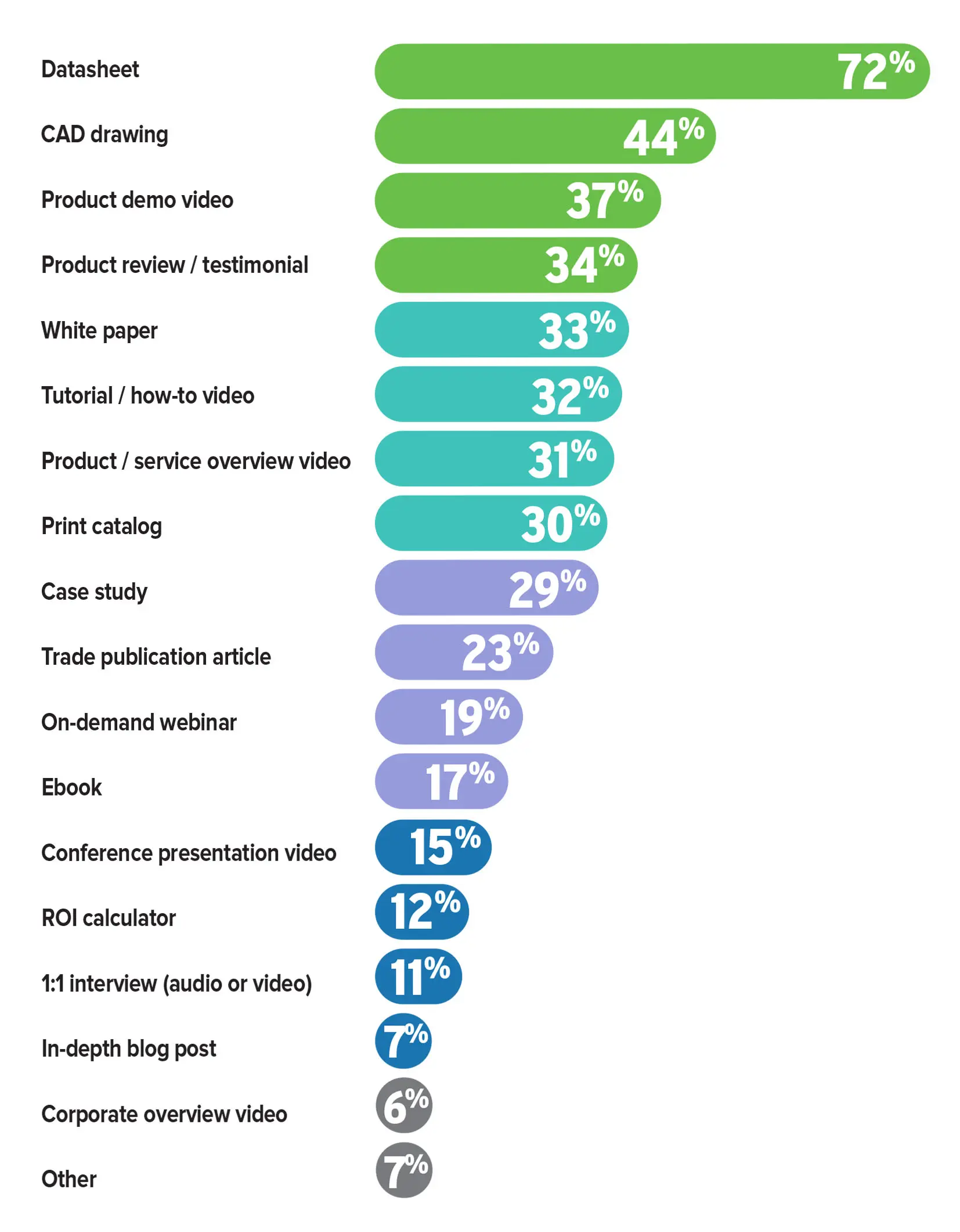 While we recommend creating both white papers and case studies as part of a robust content plan, the two content types serve different purposes, funnel stages and audiences.
White Papers
A white paper helps a reader understand an issue, solve a problem, or make a decision by offering technical information, images and diagrams. It's a lengthy piece of content at approximately 2,000 words or 6 pages.
White papers are at the heart of a strong B2B content marketing plan, and seek to build thought leadership in an area that aligns with your marketing or campaign strategy. A white paper addresses your target audience's pain points, similarly to a case study, but goes deeper into explaining the research and proof points to support your methodology.
White papers can be an effective way to target people at all stages of the funnel. One white paper could create awareness of a persona's problem, thus targeting someone at the top of the funnel, while a second could focus on advanced product uses, targeting someone at the bottom of the funnel or even an existing customer.
Best Practices:
A table of contents if it's longer than 3,000 words
A bold title (i.e. controversial, lessons learned), ideally 55 characters so it will display well in search engines
Descriptive text and not industry buzz words, and ensure you spell out acronyms on first occurrence
An abstract and executive summary
Use data to support your point(s)
Cite all research sources
As this is lengthy content, it can often take up to six weeks to write and complete a white paper. Start with an outline and review it with your team internally to ensure alignment on the objectives.
Use Cases:
Promote them on your website
Blog about them
Repurpose them into slide decks and deliver them as live or on-demand webinars

for added impact and thought leadership
As valuable, in-depth technical content, white papers should also be gated by forms. When building out the form, consider how valuable the content is to the potential reader, and select fields that reflect that. Forms perform best when they include 3-5 fields, and stick to work email, name and company name. Learn more about best practices for gating content.
You should take care to keep white papers up-to-date to maintain technical accuracy and credibility. Typically, a white paper has a lifespan of 1-2 years before it needs to be updated, but this can vary by industry.

White paper example
Case Studies
A case study teaches by example, featuring extended testimonials on how a product or service helped a customer in the real world. It's considerably shorter than a white paper, typically measuring around 800 words.
Best Practices:
Benefits-oriented headline
One-sentence challenge with one-sentence solution
Up to 1,000 words explaining how your products and/or services solved the challenge

Illustrations, images, charts/graphs with captions

Specific results data as proof points (i.e. money savings, decreased time to market
Case studies are best suited for audiences at the top or middle of the funnel. Use them to create awareness of a problem and show the reader a solution that worked for a real-life customer - with case studies, you highlight your successes in a way that will help an ideal potential customer come one step closer to becoming a new customer.
Use Cases:
Promote them on your website
Blog about them
Share an image and caption on social media with a link to your website to read the full case study
Submit them for trade show paper contests
Repurpose them into news releases or videos
Use them as sales enablement content at onsite visits and trade shows.

Example case study from TREW client G Systems
Be sure to keep the focus 90% educational and 10% promotional and lead with benefits that speak to your target customer's pain points, versus a product or services pitch. Due to this focus, and the shorter form, case studies are not typically gated by a form.
Case studies can be time-consuming, often requiring internal approvals from the customer and deep research. Due to the increased number of involved parties, putting together a case study can be slow going and may require an extended timeline. Their shelf life does tend to be longer than that of a white paper, remaining effective for 2+ years before requiring updates.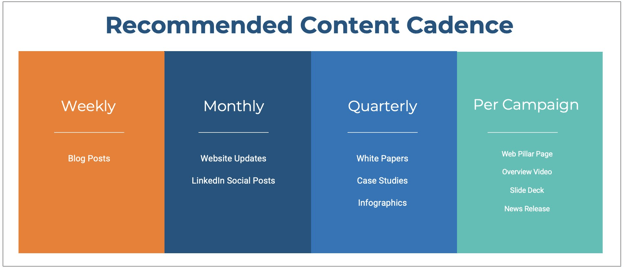 See this blog post for more information on a recommended content cadence.
Ready to get started? Review your B2B buyer personas and content plan and identify any gaps that could be met by a case study or white paper. Start slow, and work up to producing one of each per quarter to steadily generate leads for your company.
For more information on building out your content plan, read our guide to Getting Started with Content Marketing.
TREW is a marketing agency dedicated to reaching engineering and technical audiences through a range of marketing initiatives. Contact us today to learn more about the services we offer.
SUBSCRIBE TO OUR BLOG FOR THE LATEST UPDATES

Morgan believes that the process of brand positioning and messaging powers companies by aligning corporate leadership, building a story that fuels staff and engages customers, and creating a foundation for consistent content – and she's seen these results come true for TREW clients time and again over the last decade. She holds degrees in Public Relations and Spanish, with a minor in Business from The University of Texas at Austin. Morgan, her husband, and three kids recently moved from Austin to downtown DC, where they enjoy walking the city, visiting the local museums, and playing a guess-who-is-in-that-motorcade game.
TREW Marketing is a strategy-first content marketing agency serving B2B companies that target highly technical buyers. With deep experience in the design, embedded, measurement and automation, and software industries, TREW Marketing provides branding, marketing strategy, content development, and digital marketing services to help customers efficiently and effectively achieve business goals.