4 min read
5 Ways to Optimize Your Landing Pages for Technical Audiences
Landing pages are the gateways to getting new contacts and leads from your website. You should be strategic and thoughtful when creating your landing pages because you want to drive conversions.
So how do you optimize your landing pages to increase your conversion rates? There's many ways to do this--such as removing page navigation so users can't click away from your content offers. To help you out, we've pulled from our past
on engineers to give you advice for crafting appealing landing pages for technical audiences.

1. Technical accuracy is key.
Whether it's your landing page copy or the gated content you're offering, making sure it's accurate should be your number one concern. This may sound like a no-brainer, but this is highly important when it comes to technical audiences.
Engineers care about technical accuracy. Engineers aren't fooled by marketing fluff--they want valuable data that speaks to their pain points and introduces a solution to their problem. Be sure to have a technical expert at your company write high-level technical content.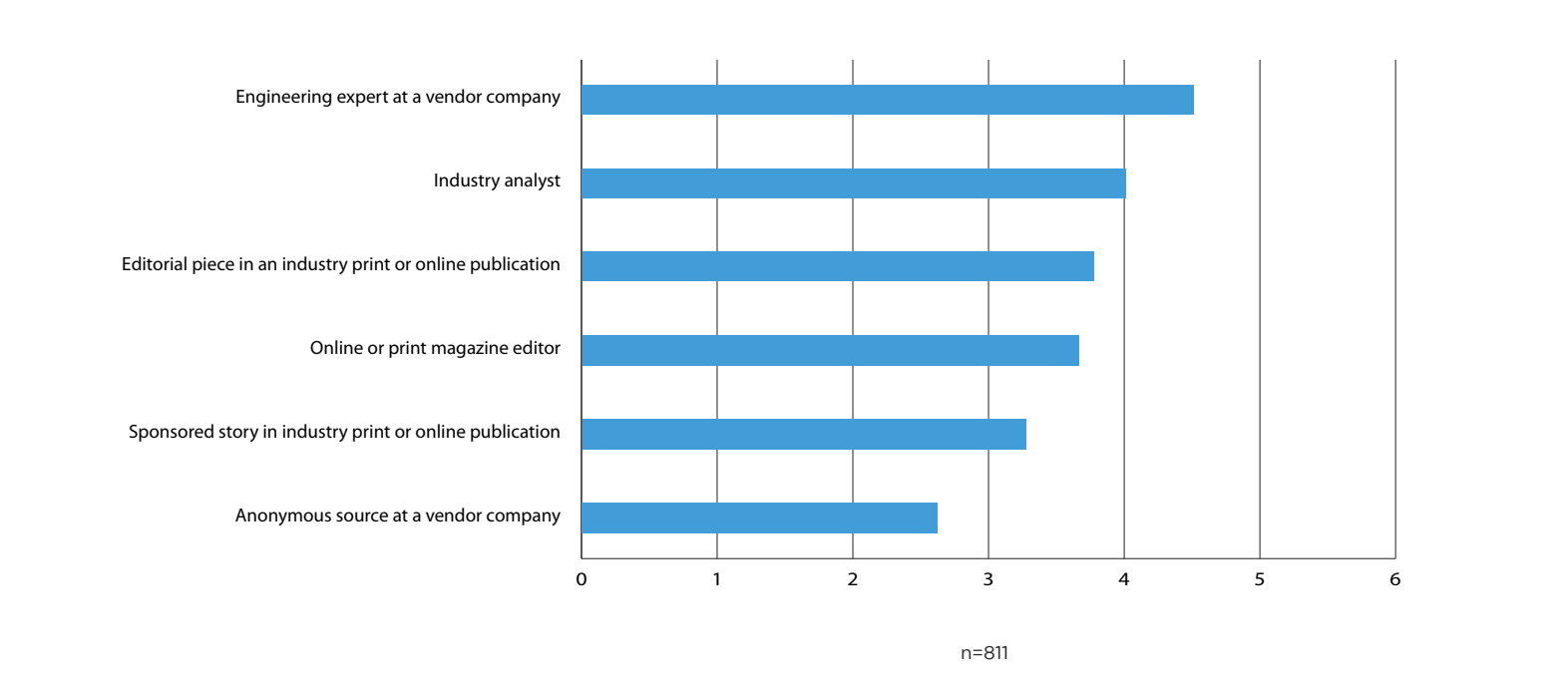 Our research shows that engineers trust technical content written by fellow engineers.
2. Keep landing page copy concise.
In all of our research, respondents indicated they prefer short paragraphs and moderate bullet lists over long, detailed paragraphs. Additionally, engineers want to be visually engaged with graphics and images so be sure to include imagery on your landing page.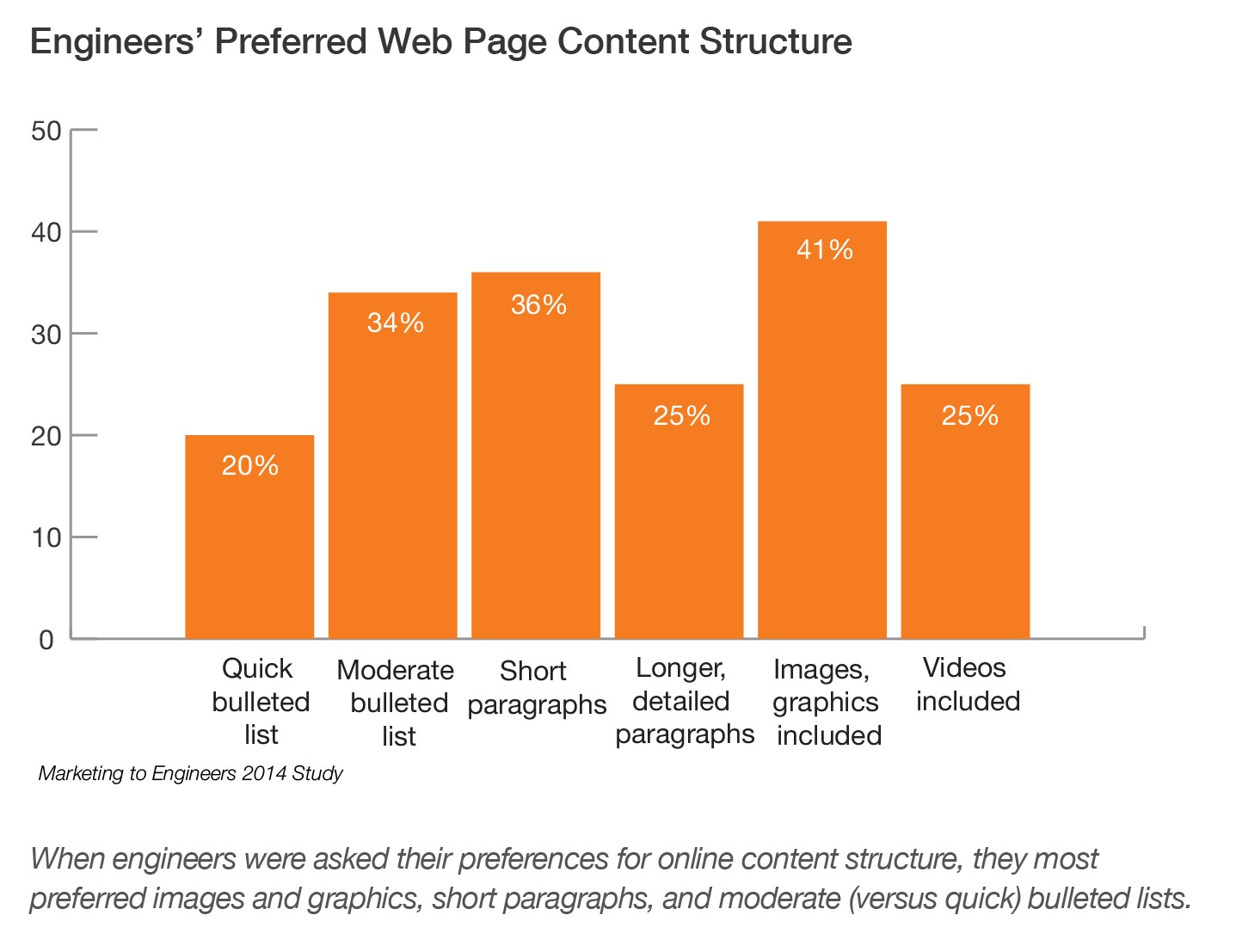 We recommend adding a short paragraph that describes the benefits of downloading your content offer and including a bulleted list detailing the contents of the white paper, ebook or recorded webinar. Also include a picture of the cover of the white paper or ebook so users have an idea of what they'll be downloading.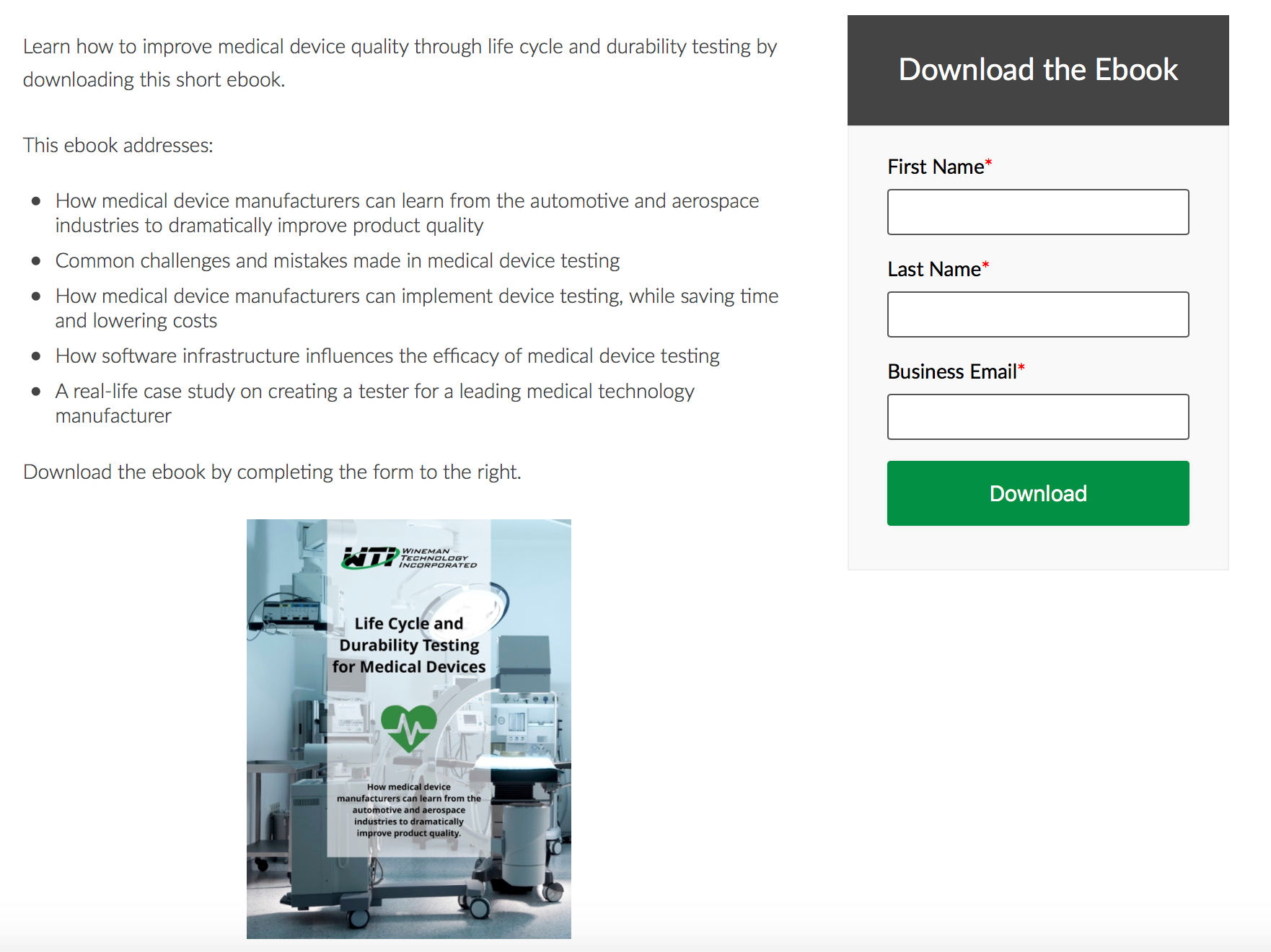 Here's an example of an optimized landing page from Wineman Technology that has short, scannable copy with a image included.
3. Make sure your page is optimized for search.
Google searching is the number one way engineers find content online, so be sure that you're page titles, meta data, and headings are all search optimized, in addition to the body copy. Add calls-to-action (CTAs) that link to your landing page to relevant pages on your site. This helps leads users to your gated content while boosting your SEO for your landing pages. Learn more about optimizing your web pages for search, here.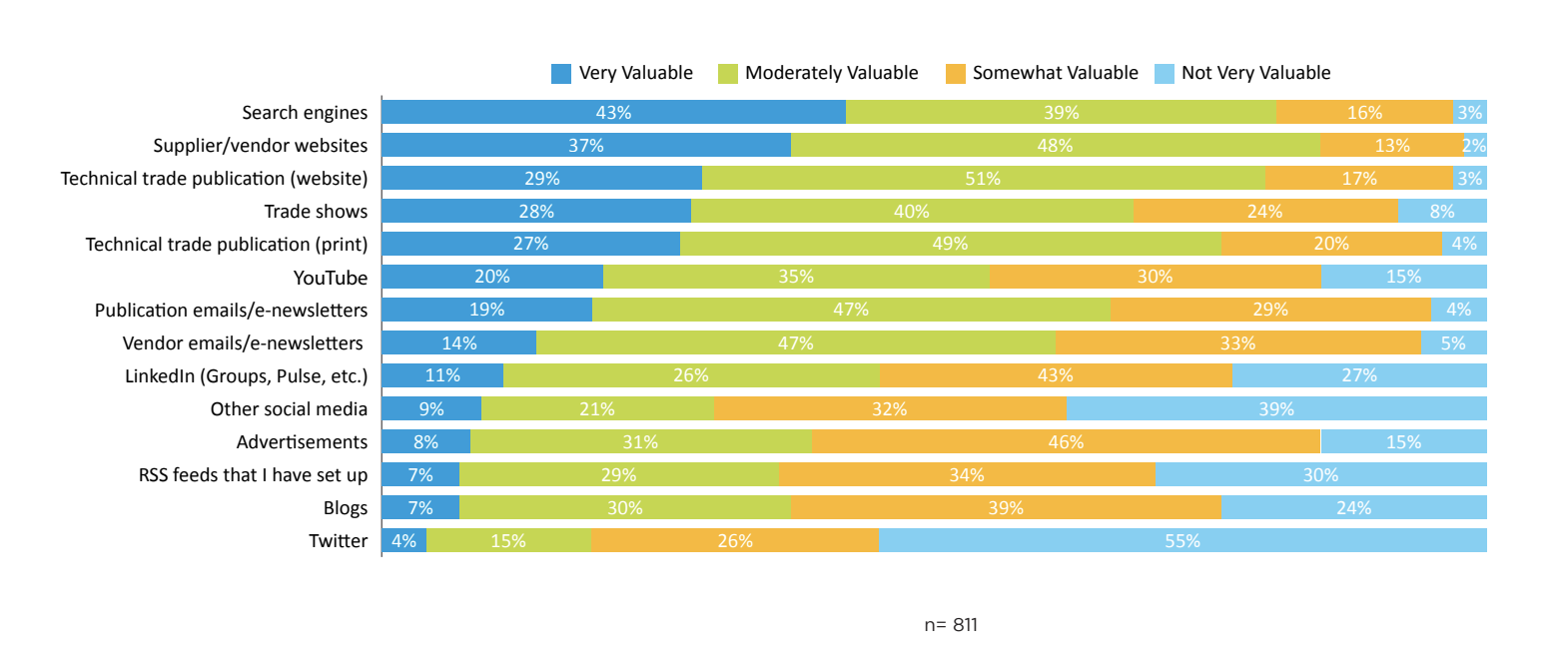 4. Send a thank you email after a user completes a form.
Visitors today expect to be sent a follow-up email thanking them for completing a form. Our research shows that 42% of engineers expect a thank you email within 24 hours of completing a form. With marketing automation, it's easy to set up a workflow that automatically sends out a thank you email to users after they complete a form on a landing page.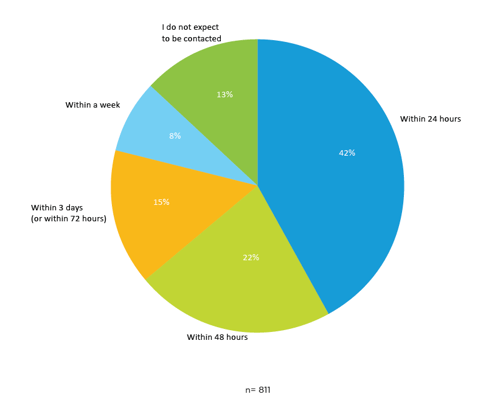 42% of engineers expect to be contacting within 24 hours of completing a web form.
In your thank you email, be sure to include a link to the piece of content that the user downloaded from your landing page. It's also a good idea to add in relevant content offers in the email to help move your new contact through the buyer's journey.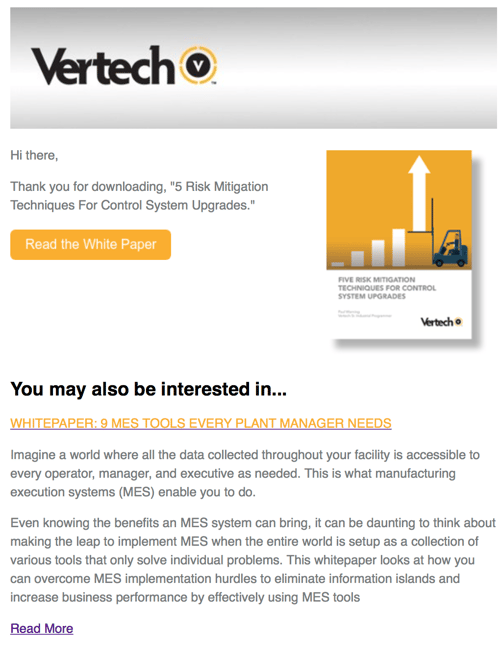 Here's an example of an effective follow-up email that provides a link to the content offer and provides another piece of content for the user to download next.
5. Don't hesitate to ask for extra form information on landing pages.
Our respondents said they're willing to provide personal details in exchange for valuable content offers, like white papers, ebooks or recorded webinars. Engineers are likely to provide first name, last name, company name and email address when filling out landing page forms. Additionally, many respondents said they'd be willing to provide their job title and product/service interests. Start with these fields, and add progressive profiling to collect more information from returning contacts.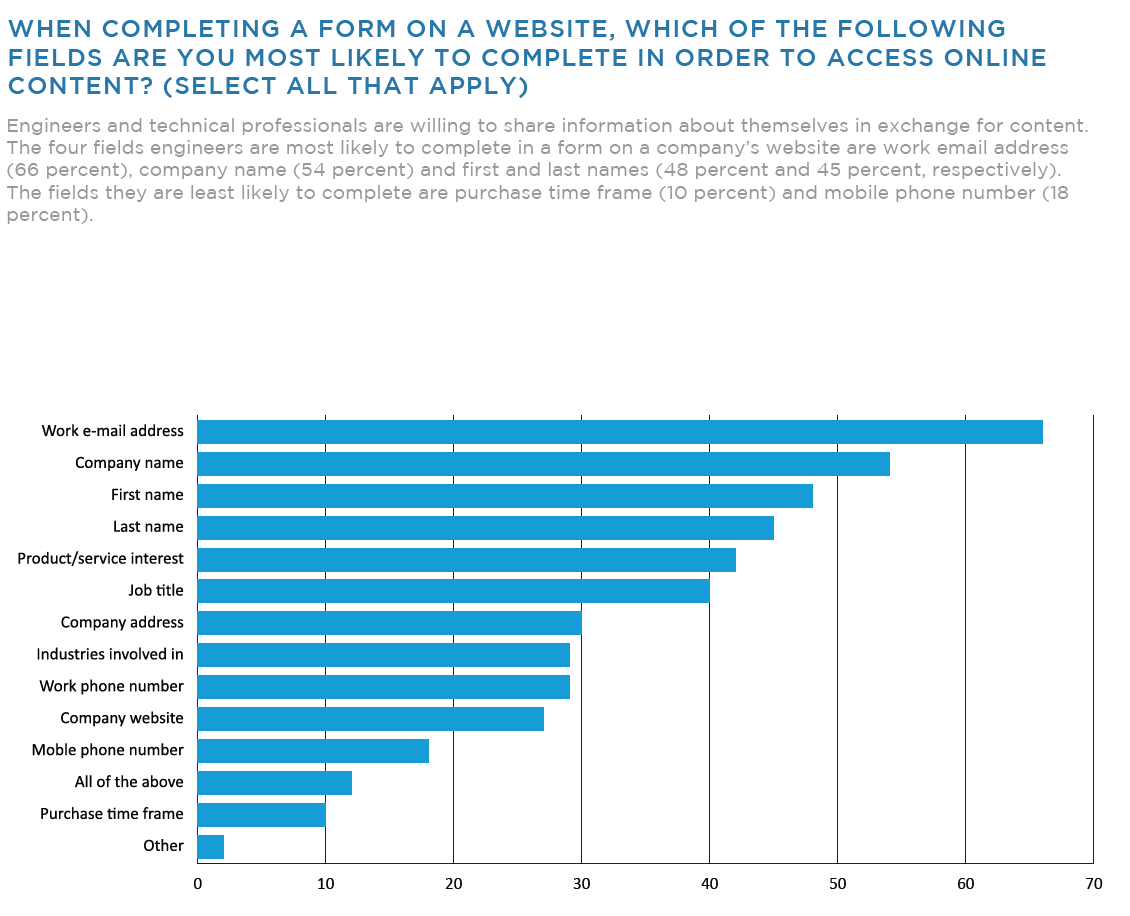 Engineers and technical buyers are willing to share personal information in exchange for high-quality content.
Be sure to make all your contact forms GDPR compliant if you expect to get contacts from Europe. Learn more about GDPR, here.
Good landing pages are a part of a solid marketing strategy that drives lead generation from your website. Learn more about website strategy and content development.
This post has been updated from it's original publish date on May 3, 2016