5 min read
Build a Better B2B Website in 5 Steps
When most people think of a website redesign, they first think of the actual look and feel of a website- the page design, the style choices, the imagery, and maybe some core functionality. However, a successful website requires a lot more than a great design.
A top performing B2B website is one built on a strong foundation of strategy, executed based on a detailed plan, and filled with technical content, specifically written for the target audience. It, of course, also needs a visually appealing design, built on a responsive framework that makes the site look as good on a large TV as on a mobile device.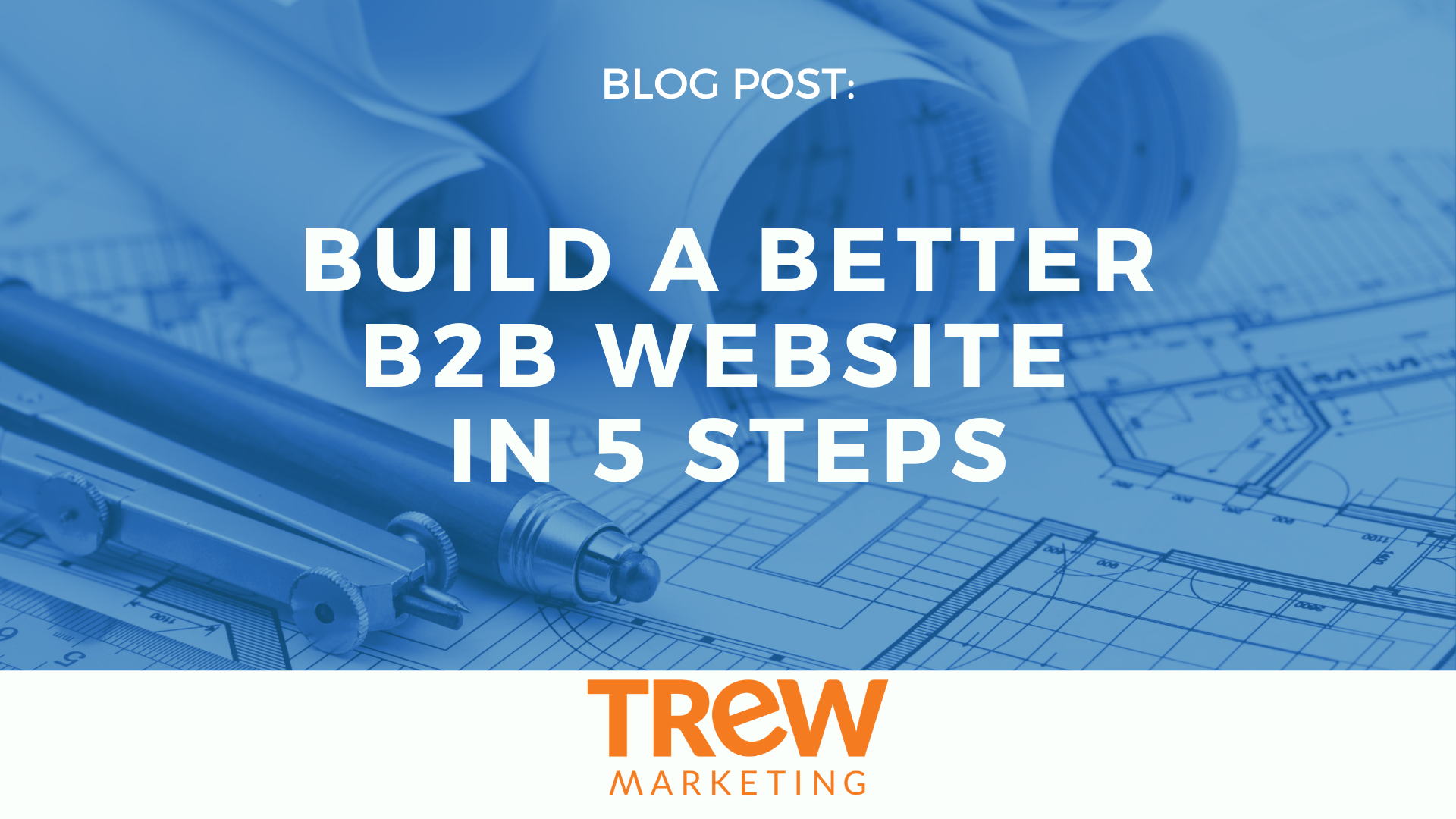 There are a lot of factors that go into a high performing website, and it can feel overwhelming to tackle a website redesign or refresh. We're going to make the web process easier to understand today by relating the stages of a B2B website redesign or refresh to a more familiar project- building and updating a house. Both projects can require a significant investment of time and money, and both must be strategically thought through at every stage to get the end result you want.
Step 1: Develop Your Plan
You wouldn't build a house without blueprints- why would you build a website without a well-thought-out strategy and website map?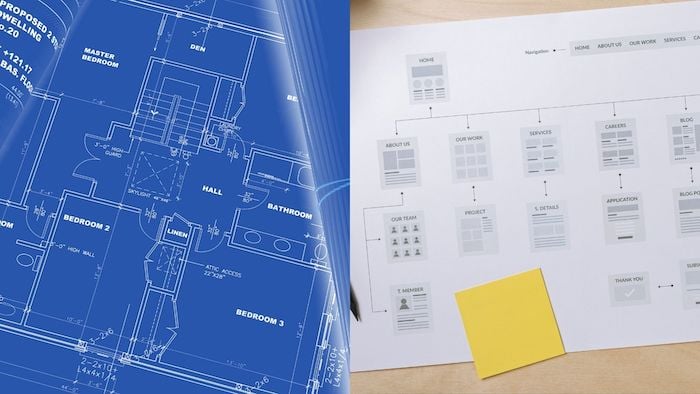 Before you kick off a website redesign or major refresh, ask yourself:
What are your project goals, and how do they relate to your core marketing and business goals?
Who is your website serving?
What content is your audience looking for from you, and where will this content be?
How will your audience move through your website- what does the navigation look like and what pages are linked internally?
What tools will you use, from your web platform to any integrations?
Use the answers to identify the content your audience is looking for, decide how your site should be organized, and create a plan to develop the site you need.
All of these questions should be answered before a web project kicks off. If not, you risk starting a web project that does not meet your needs, changes as you build, and exceeds your set timeline and budget. To put this in house-building terms, building without a blueprint or plan will likely result in an unsound house with inconsistent design, missing features, an overshot timeline, and unplanned expenses.
Step 2: Build the Structure
Building the house structure- laying the foundation, building walls and a roof- is the website development. Website development can include setting up the staging domain, picking out a prebuilt template package or creating design wireframes, building out any needed code, setting the site branding, and setting up staged pages.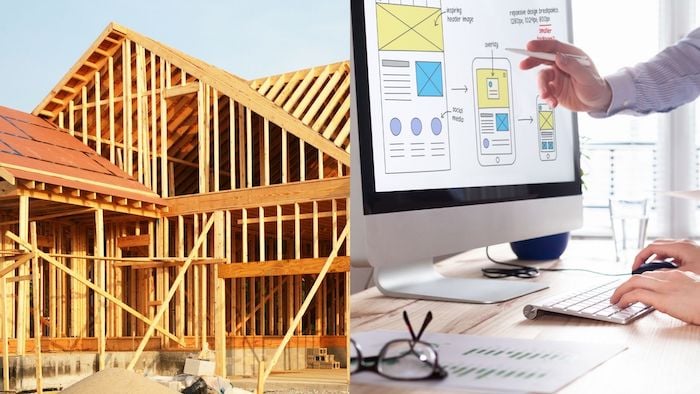 This step impacts the overall structure of your website; choosing the wrong web template or design can result in additional projects and development costs down the line.
When picking a design, think about the functionality you need and any functionality you may want now or in the future. Selecting a pre-made template is much easier when you have a must-have list of functionalities, and it means you're less likely to end up with a design that looks great but doesn't meet your needs. This applies to custom sites as well, as the more detail you can provide to your developer, the better their pricing and timeline estimate will be.
Building out the structure of your website is crucial and takes a skilled professional. Like building a house though, this step leaves you with an empty frame that still needs a lot of work to become a functional end product.
Step 3: Fill Out the Structure
In house-building, the next step is filling in all the details- building out the kitchen with your selected counters, cabinets and appliances; laying the floors; painting the walls; and building out every feature that makes this your home. This is usually the most time-consuming and expensive step of building a house- and yet, it's what turns an anonymous building into your home.
This is where the most crucial but overlooked step of website development comes in- content development. The website design, while critical, is not going to convert visitors into leads. Your content is going to do that.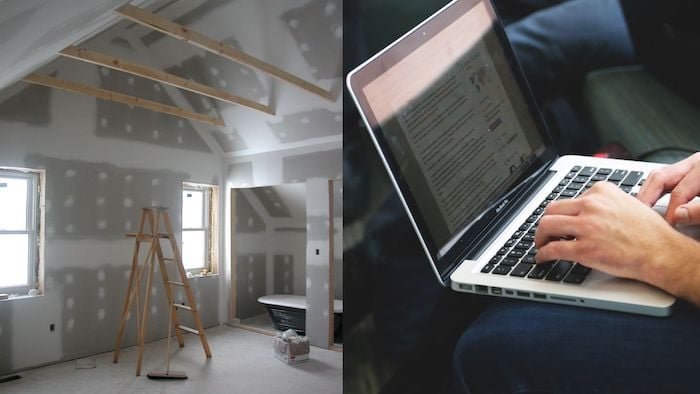 You need to create web content that speaks to your personas' pain points, conveys your company messaging, and accurately reflects your technical expertise. To do this you need input from your technical experts and a skilled writer to work across your web content and ensure it conveys the necessary information.
Good web writing should be clear, concise, cohesive, and consistent. Web writing is unlike writing for any other medium- visitors don't start on one specific page or read pages in a preset order. Page sections are short and need to follow the structure set by the template's defined design and functionality.
At this step, you should also be considering imagery and video to match the written content, and next steps for every section and page. Consider entering all content and imagery into the staged website to make final reviews and revisions on page, as the page layout will often influence final copy and imagery selections.
Content development should be the most time-consuming step of a website redesign or refresh- and it's going to be the piece that makes your site successful.
Step 4: Prepare to Move In
Your house has been built inside and out to your plans, and it's time for final inspections and move-in! A new house will be thoroughly inspected to make sure there are no structural, technical or design flaws- the same step should occur for a new or reworked website.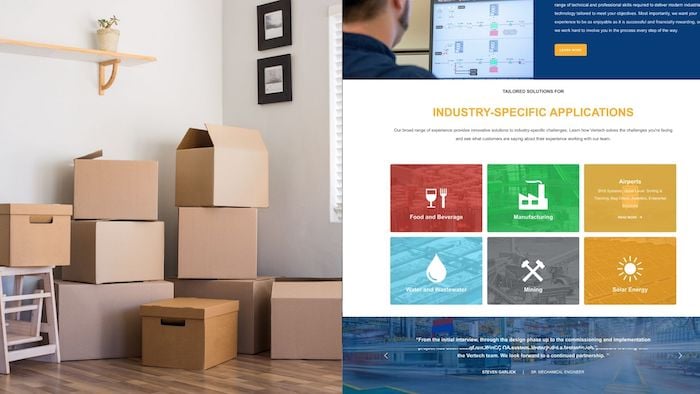 Thoroughly review all pages for:
Consistency in design styles, page layout, and copy (consider developing a style guide to reference for this step)
Final content- no placeholder text or images should remain
Working links and CTA buttons that lead to the correct pages and resources
Once reviewed and tested, you're ready for go-live! At this point, your new website replaces the old, and all pages are thoroughly tested, redirects are set-up for killed URLs, your new sitemap is submitted to search engines, and so on. In our house analogy, it's time to move in the boxes and start unpacking.
Step 5: Settle in and Grow
This might feel like the end of your project, but you want this website to work for you for years to come. To ensure that happens, you'll need to make continuous updates and improvements over time.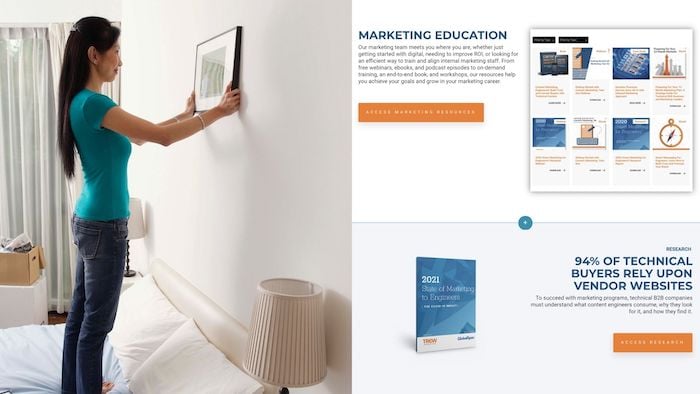 For a house, you might change out furniture, redecorate areas, and renovate or add rooms as your needs change.
For your website, you'll be updating your web pages as you add content, building new pages as your business changes, removing or updating outdated content, and even building in new functionality as web styles and needs change.
---
By following these steps, you'll build a great-looking website that speaks to your audience's needs and serves your company well for years to come.
Interested in learning more about building a top-performing B2B website? Watch our webinar, "Build a Better Technical Website: The Importance of Strategy-Driven Content Development and Design".