2 min read
Wendy Covey, TREW Marketing CEO, Named Forbes Agency Council Member
Covey's inception comes with 12 years of leading a marketing agency for technical companies and successful launch of her new book, podcast, and on-demand training academy.
---
Wendy Covey, CEO and co-founder of TREW Marketing, author, speaker, and podcast host, has been accepted into Forbes Agency Council. The Forbes Agency Council is an invitation-only group of owners of and executives in successful public relations, media strategy, creative, and advertising agencies who impact the business world by sharing expert insights through Forbes.

Covey was vetted and selected by a review committee based on the depth and diversity of her experience, including a track record of successful business growth metrics, personal honors, and professional achievements.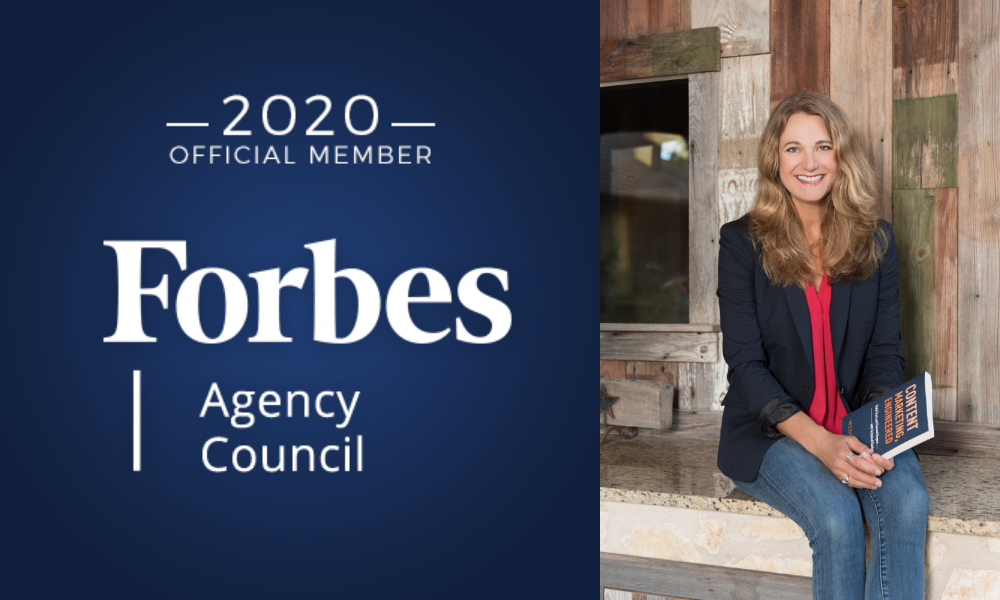 TREW Marketing helps technical companies use content marketing to build trust, fill sales pipelines with the right leads, and spend less per lead than with traditional outbound marketing. The agency also releases annual research to help the marketers better understand technical audiences.

Decades of experience, shared through agency, book, podcast, and training Covey has spent more than 20 years creating and implementing successful marketing strategies for technical B2B companies, finding that a content-based marketing approach is the most influential way marketers can affect customers' purchase and repurchase decisions.

"We are honored to join the Forbes Agency Council community," said Covey. "After working specifically with engineering and technical audiences for more than a decade, we are so proud of the hard work we've put in and are happy to share what we've learned with the wider public."

Covey recently wrote Content Marketing, Engineered to give technical marketers an end-to-end guide to effective content marketing. She also hosts the Content Marketing, Engineered podcast, sharing marketing advice about growing a technical company with content marketing through interviews with marketing and engineering leaders. Most recently, Covey launched the Content Marketing, Engineered Academy, a resource for B2B technical marketing training courses. The first course, Content Writing, Engineered, helps writers, marketers, and engineers market their technical B2B products and companies with compelling content.

As an accepted member of the Council, Covey will connect and collaborate with other leaders and share her expert insights in original business articles on Forbes.com and contribute to Q&A panels alongside other experts.