Brand positioning and messaging is a critical component to your business because it tells your buyers who you are and why you're different. The positioning process and the way it hones and defines your company's brand, tone, and differentiators help align executives and stakeholders and often later dictate decisions as broad as website hierarchy and overall content strategy.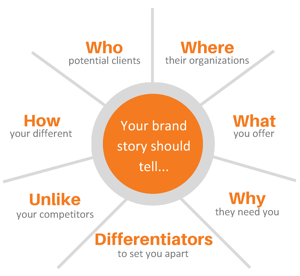 Customer touches, such as a visit to your web site, trade show booth, or a conversation with your sales team, must communicate why doing business with you is going to net a more valuable experience than your competition. Researching companies online has become so simple and buyers are now well informed and self-vetting. If your messaging is not on point, you will automatically be ruled out before you ever have a chance to follow up on that lead.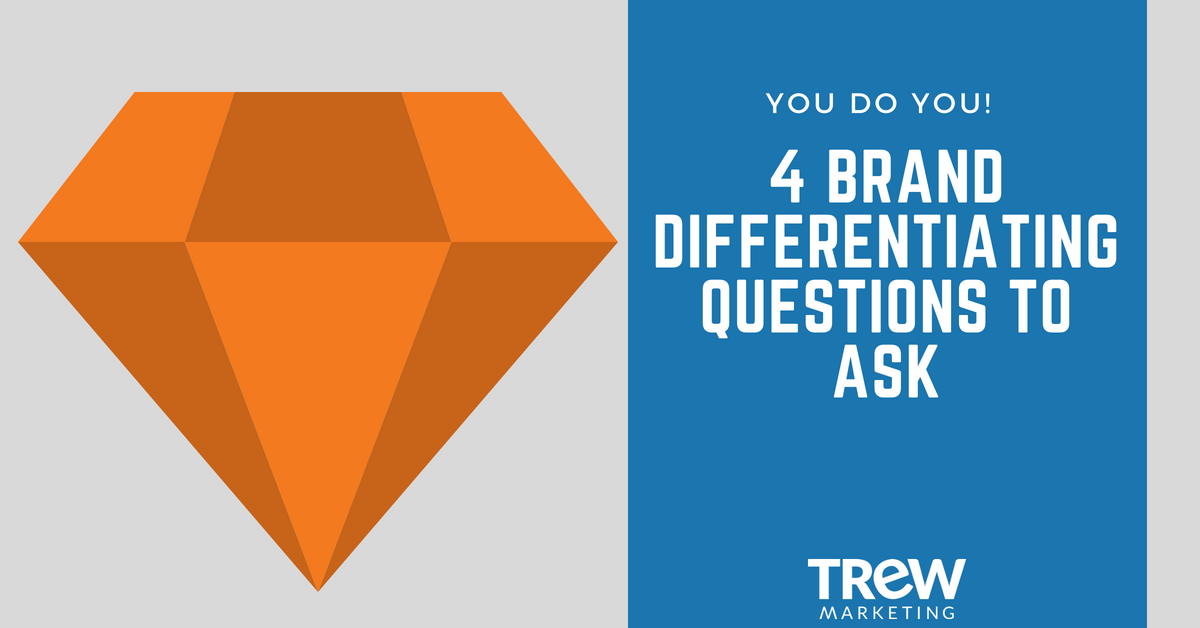 Many companies have a hard time putting their unique value proposition into words. Here are four questions to ask your team to develop more differentiated messaging:
1. What do you that is unique to your product or service?
There are many companies who would answer, "We have the best software." But what does that really mean? Could your competition say the same? If you and your competitor do fundamentally the exact same thing, HOW do you do it better? For example, maybe your software has the quickest response times. Great, but you need to back this up. Show them some real data that will entice them to find out more.
2. Could your values and mission statement belong to any company?
If a customer is looking at two companies offering similar or sometimes the same product, the deciding factor might be based on who you are as a company and how that aligns with their own preferences and makes them feel good about doing business with you.
Look at your "About Us" page. Do your core values and mission statement include the word "honesty"? I hope that you are an honest company. Who would want to do business with someone who isn't honest? In my research, the number of companies that had "innovative" plastered across their site was astonishing. No one REALLY knows what that means. Avoid buzzwords. If you are using similar verbiage, it's time to revisit the culture of your company to find out who you are and incorporate that into your messaging.
Hallam ICS is a great example of a brand that lives and breathes it's vision and values.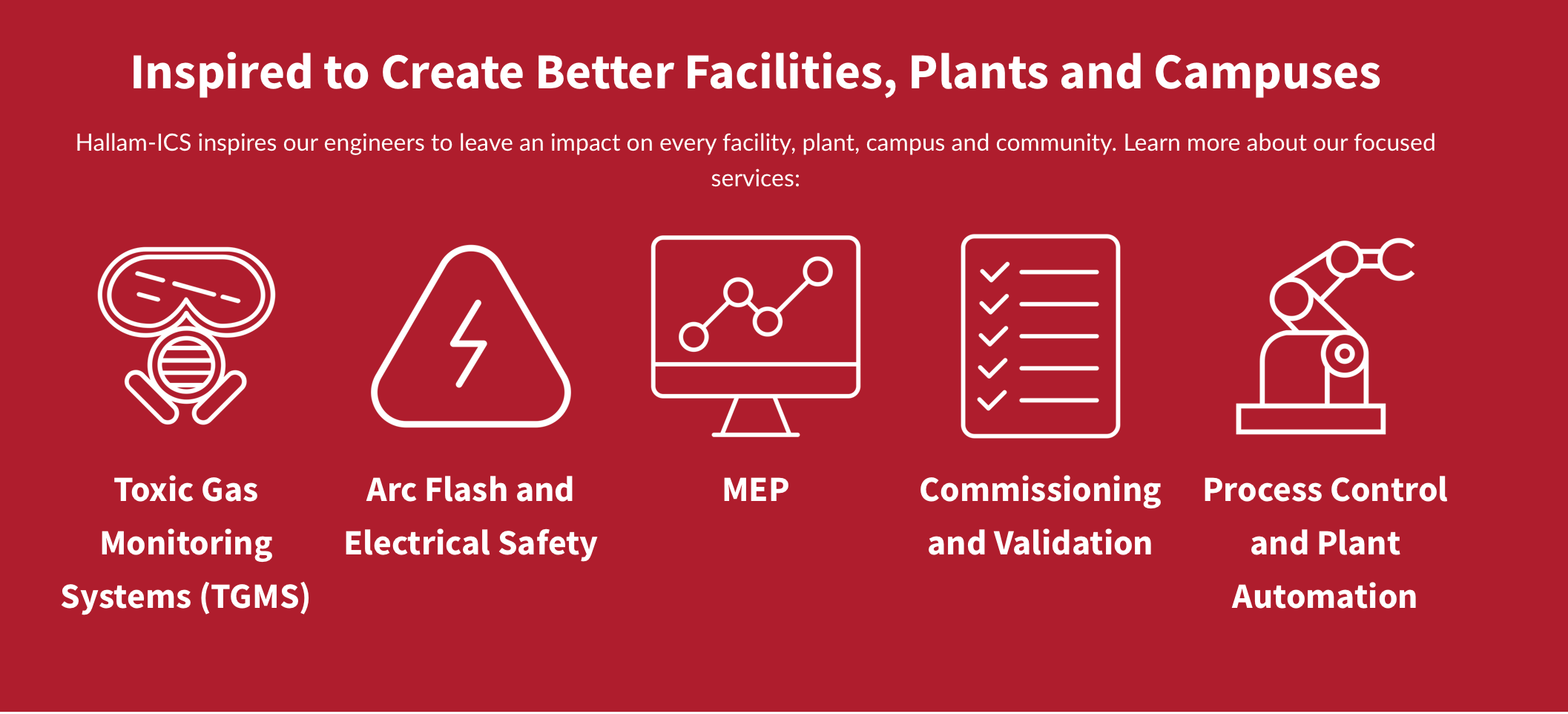 By pulling the same type of language throughout all of their messaging on "inspired engineering", Hallam provides a sense of vision and positive thinking that is respected by their customer. This brand messaging gives insight into the benefits of doing business with them.
3. What do your customers give you high praise for?
Anytime I am having a discussion about messaging or strategy, I will always resort back to the customer gut check. I am a big fan of interviewing customers for feedback on a brand. After all, they are the most reliable source when speaking about the experience of doing business with you, so ask them why they chose you.
I worked with a company that was undergoing an exercise to update their brand. We did a one question survey that asked, "What are 3 words you would describe us and why." The results garnered showed that many of the customers perceived that company in the same positive way. But it's not enough to just "know" what your customers think. From that exercise, the company took action and was able to weave the feedback into their messaging.
4. Do you specialize in a specific industry?
If you've found a certain level of success in a specific industry, that's a great way to set yourself apart from the crowd and become THE company to work with in that industry. Different industries will have different issues and challenges. Showing that you understand their industry and have previously demonstrated success in that area can be a great way to stand out.
After working through these questions with your team, you should start to see a clear direction for differentiating your messaging. Using the differentiators and the information your personas care about will become the table stakes in your website and content messaging as well as in your sales teams elevator pitch.
Take a look at how TREW Marketing differentiates ourselves:

Ready to get started honing in on your differentiators so you can stand out from your competitors? Access more resources on brand positioning and messaging resource page.

Want to learn how to attract and convert B2B leads? Download our free ebook, Lead Generation for B2B Technical Audiences.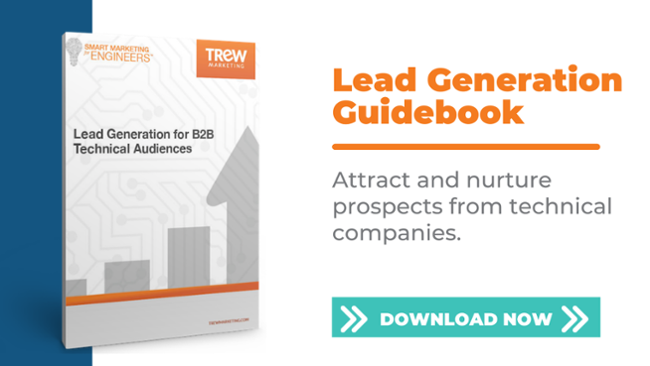 This post has been updated since its original publication on July 23, 2015.