Companies that use sales enablement best practices are 50% more likely to achieve or exceed sales quota*, such as successfully engaging your target personas through their buyers' journey. Marketing serves a critical role through lead generation and qualification (technical prospects complete 68% of the buyers journey before they engage with sales) as well as sales content.
Are your sales and marketing teams working closely? If they are, you'll greatly increase your odds of meeting your revenue goals and will create one seamless experience for the prospect -- delivering value and building trust with each touchpoint. If they're not, these three charts indicate why it's critically imporant that they start meeting regularly -- the sooner the better.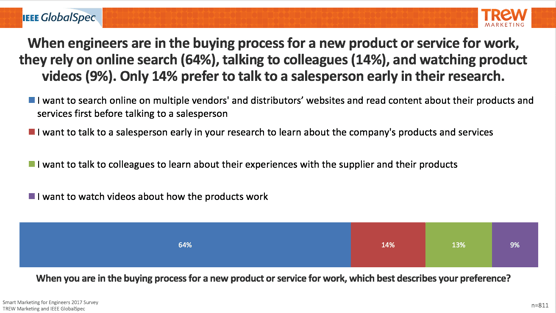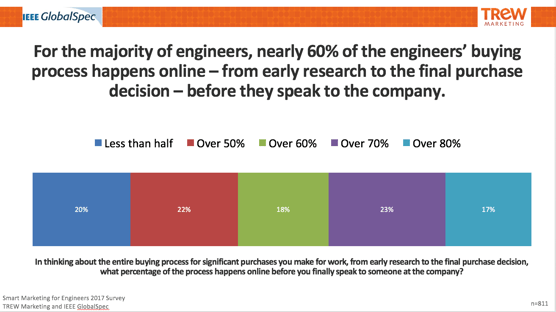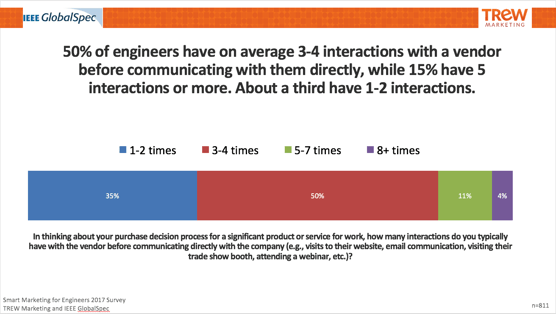 Align your sales and marketing teams with our Sales Enablement Workshop.