2 min read
AI-Powered Marketing with Paul Roetzer
Learn why AI-powered marketing technology, not a Marketing professional, might be your best next hire.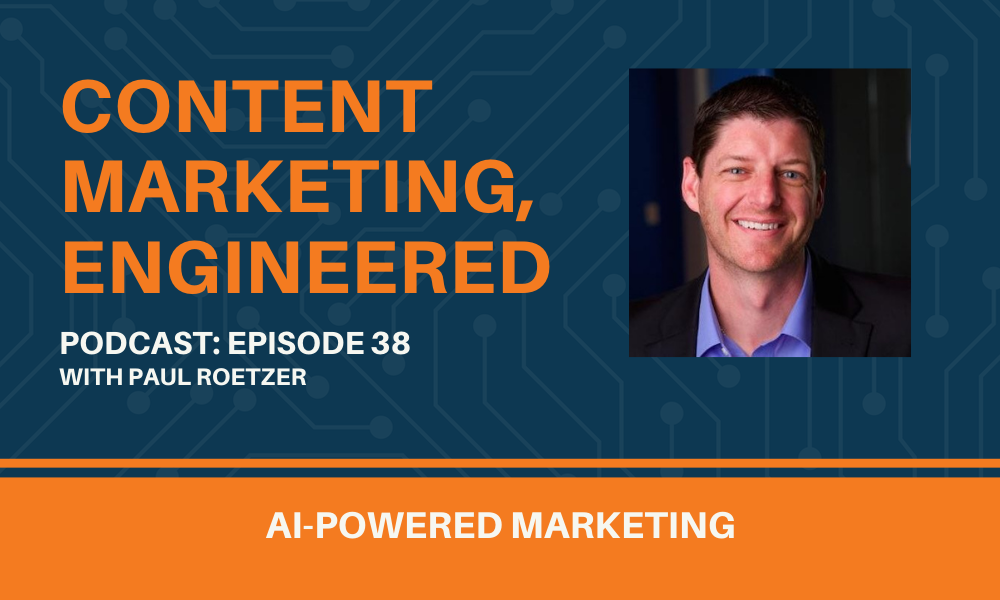 Paul Roetzer is on a mission to educate marketers about how AI technology, applied to marketing applications, can help companies reduce costs and accelerate revenue growth. He's CEO and Founder of the Marketing Artificial Intelligence Institute, which offers courses, certifications, and a ton of free education to help demystify the AI marketing landscape. He's also a veteran marketing leader as the CEO and Founder of agency PR 20/20.
Artificial intelligence is the science of making machines smart. Paul contrasts human-based automation to machine learning, and explains how AI is well-suited for applications which are repetitive, data-driven, and predictive.
During the episode Paul provides many examples of how content marketers can leverage AI technology, from hunting out duplicate contract records, writing email subject lines, extracting social quotes and (dare I say!) developing new content. Below you'll find links to some of the AI martech companies that he's either adopted or keeping a close eye on.
The marketing industry is still in its infancy in marketers understanding AI, tech providers incorporating AI functionality into application software, and companies adopting those tools and adapting processes in order to grow faster and work smarter. Paul predicts new roles, new academic curriculum, and much more to come. But for now, his advice is to start learning and applying AI where it makes sense for your organization.
Resources