1 min read
Building an Audience With Josh Tapp
When launching a new company or venturing into new segments, one of the most challenging and time consuming tasks is getting those first qualified names into your database.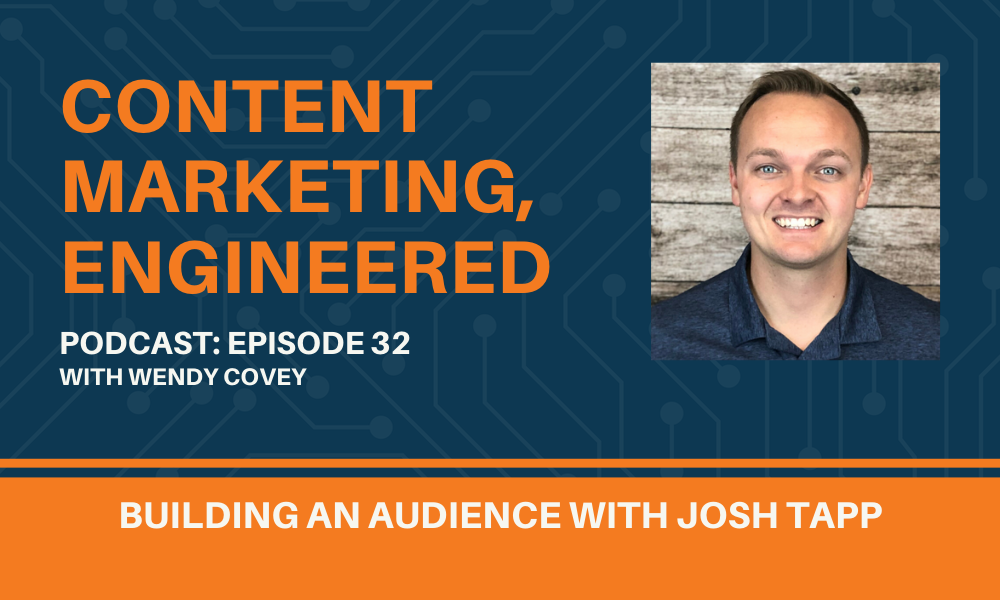 Josh Tapp, Podcast Host of The Lucky Titan, is no stranger from starting things from the ground up. He has started and grown several businesses, and has helped over 500 entrepreneurs build and scale their businesses through joint venture collaborations.
When it comes to audience generation, whether capturing those first email addresses into your CRM or gaining subscribers to your social channel, it is harder to go it alone. Josh has found that the most powerful and expedient strategy is to partner with complementary companies who are targeting similar audience personas.
Through this partnership you can amplify your campaigns to a broader audience, and utilize the combined budget to stage larger initiatives. During the episode Josh provides specific examples of joint ventures.
Through his company The Lucky Titan, Josh helps companies collaborate through Mastermind groups, podcast content, consulting, and more.
Resources