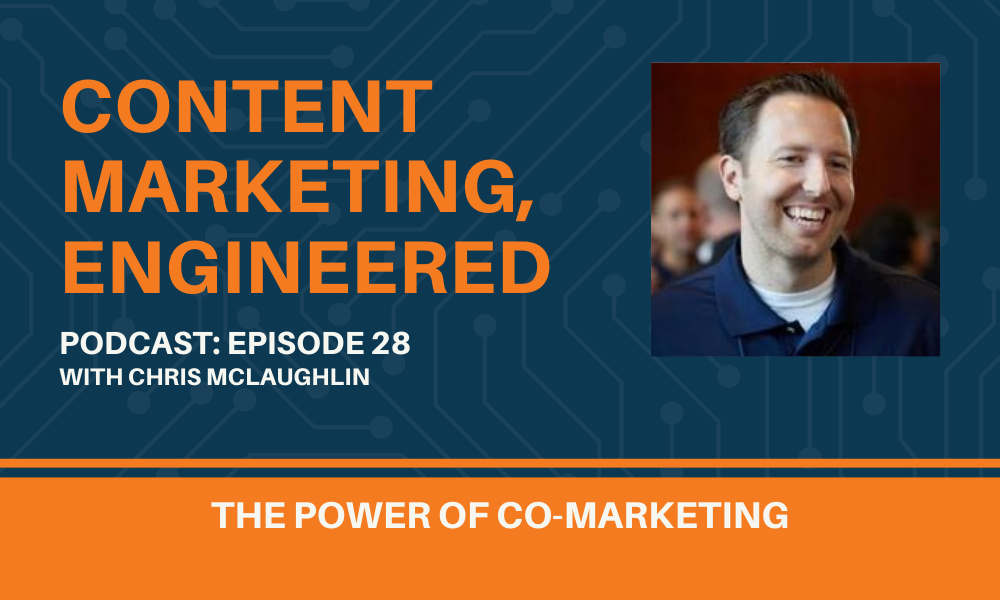 Co-marketing is a powerful way to boost two complementary brands with half the effort. How do you evaluate and engage potential partners to get started, and what types of activities should you pitch?
Chris McLaughlin, Director of Sales and Marketing at Vertech, has honed is co-marketing skills over almost two decades of marketing in the industrial automation space. He works with technology and distribution partners, and finds that the companies with shared values and a strong marketing program are the best candidates for co-marketing campaigns.
During the episode Chris describes the different ways Vertech utilizes co-marketing strategies. One is to plug into a larger brand through offering ready-to-publish content such as case studies and blogs or co-presenting in a webinar. In this approach, Vertech's brand is exposed to a wider database than their own, and they gain greater awareness across the industry for a focused topic. Vertech also invites partners into their own campaigns, which helps strengthen their credibility through positive brand association.
Whether he is plugging a partner into his own campaigns, or plugging into a partners' campaign, having polished content assets ready to go is key to securing last-minute opportunities when the arise and becoming a go-to resource for partners to lean on.
Chris also shared his personal initiative to support growth of a local (Nashville) homeless shelter, Room in the Inn, by re-hauling their technology infrastructure. They are seeking SQL programmers to contribute their skills to the project. Learn more and connect with Chris to become involved!


Resources