3 min read
The ROI of Content Marketing
Technical executives and sales leaders seeking more inbound qualified leads routinely ask me questions about return on investment -- how much and when? These leaders are typically seeking to scale without expanding their expensive direct sales force, replace unproductive prospecting, or cull fruitless outbound marketing investments. They've heard of content marketing but haven't internalized how very different this model is to outbound marketing or prospecting.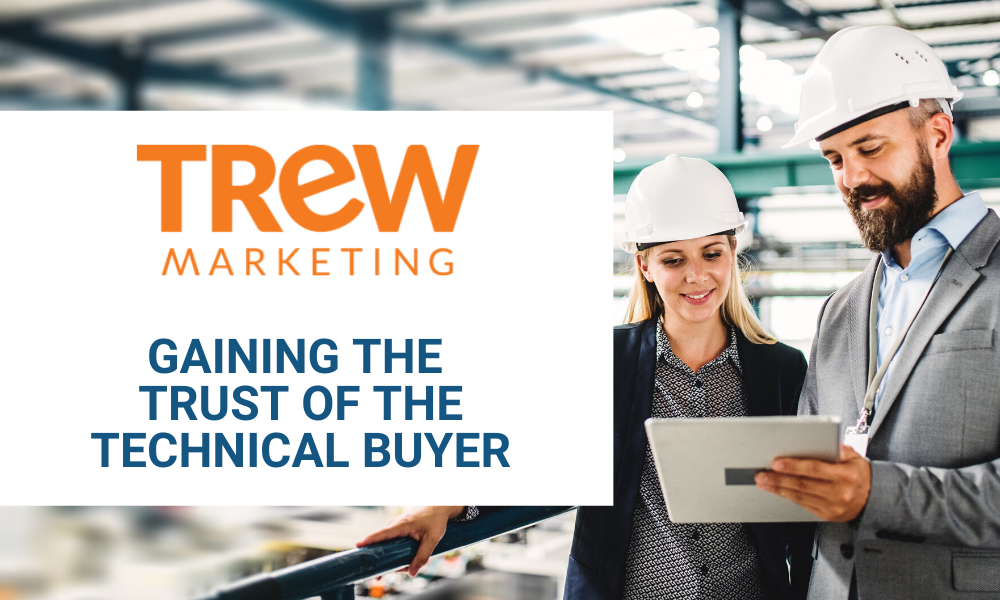 Content marketing is a methodology to gain awareness, build trust, and shorten the buyer's journey by creating and publishing a steady stream of quality, optimized content on targeted topics. With content marketing, YOU are the publisher and YOU are creating your own community. With outbound marketing, you pay to get your message out to a community that someone else has gathered.
There's the rub. If we compare the two with a short-term view, it is clear that outbound is a faster way to get leads. The community already exists, and you can tap into it quickly….for a price. The moment you stop investing, the flow of leads stops too. You may also run into issues finding a community that is a fit with your target audience, and need to cast a wider net to find the right fish. This is also not a captive audience, or one that necessarily knows who you are, so you'll need to work harder to capture attention and draw them to your website and content. You also have way less control over this community. Case in point: with COVID-19, companies who relied heavily upon trade shows are now scrambling to replace those activities in order to keep leads flowing in, whereas companies who already had a strong inbound model are seeing even higher growth during these virtual-centric times.
Content marketing is a longer-term strategy. In order to build your community and move up in search rankings, there are several phases of implementation necessary. It typically takes 9-12 months to start to see results, and that is only if certain foundational pieces (such as a strong website and marketing automation) are already in place. Otherwise the ROI starts to be attractive in year two. (To dive into details of content marketing activities by year, from establishing a foundation to optimizing your program, pick up new my book Content Marketing, Engineered.
Once your content marketing program is up and running, here are key quantifiable content marketing metrics that indicate whether your activities are yielding results along the buyer's journey: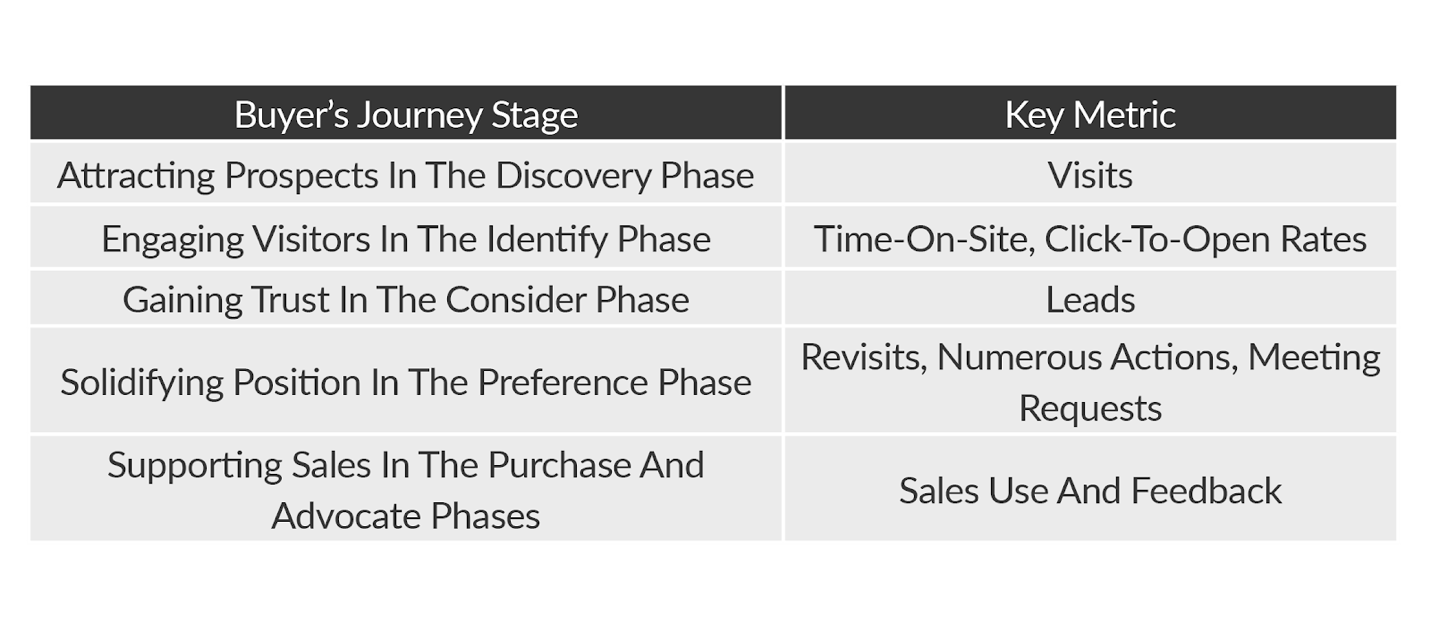 Feedback from sales, not only in the form of quantitative data, such as the number of qualified leads accepted by sales, but also qualitative results ("This case study helped me win a big new contract!") is also very informative.
All these data points combined speak to the overall ROI of content marketing. No one-size-fits-all calculator can predict your particular company's results. Each case is unique and depends on many factors such as the abundance of content already written, the condition of your website and supporting software tools, and the size of your marketing budget.
That being said, a 2018 ROI analysis by MIT and HubSpot showed that North American middle-market companies that adopted an inbound content marketing approach and paired it with their marketing and sales automation platform achieved these results in year 1:
All companies increased monthly leads by 2.5X or more
More than half saw an increase in revenue
60% experienced lead quality improvement
70% increased their lead-to-customer conversion rate
On average TREW Marketing clients have grown revenue by as much as 20% after one year of a full marketing retainer. That being said we have seen clients perform much better than the HubSpot/MIT metrics in year 1, others whose second year was the breakout year for content marketing, and still others fell short altogether.
Are you set up for content marketing ROI success? Here are a few guiding questions to assess your foundation:
Do you have a formal marketing plan, with defined personas, tied to business goals?
Do you have a strong, differentiated company message and value proposition?
Is your website easy to navigate, update, and optimized for search?
Do you have the ability to capture leads and manage them through a CRM and marketing automation software?
Do your subject-matter-experts have bandwidth to write, or work with a writer?
Are you publishing a steady stream of optimized, quality content on your site?
Do you have an established process for managing leads?
Final thoughts on content marketing ROI from HubSpot Chief Operating Officer JD Sherman:
"When you are creating an inbound program you are creating an asset. Like a factory, it's durable and pays an annuity over time."